Hannah Waddingham facts: Ted Lasso and Eurovision star's age, husband, children and career revealed
11 May 2023, 16:07 | Updated: 12 May 2023, 15:52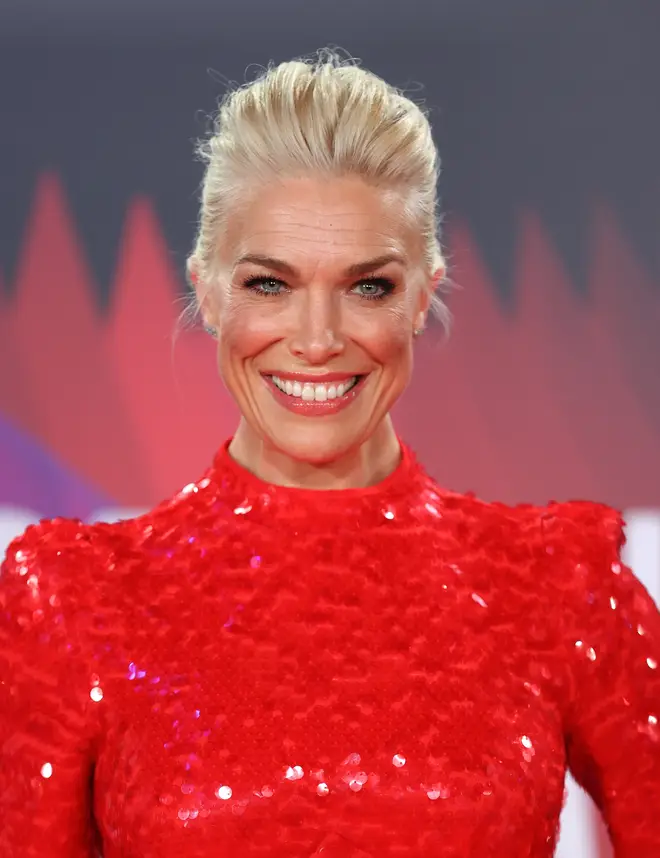 Hannah Waddingham is one of the UK's most celebrated actors, but it's only been in the last few years that she has finally found international fame.
The English actor and singer's career transformed when she began playing Rebecca Welton in the Apple comedy TV series Ted Lasso in 2020, for which she won an Emmy Award in 2021.
Hannah Waddingham has appeared in various West End shows, including Spamalot, the 2010 Regent's Park revival of Into the Woods, and The Wizard of Oz as the Wicked Witch of the West. She has earned three Olivier Award nominations for her work over the years.
Elsewhere, she appeared in the 2012 film adaptation of Les Misérables, and played Septa Unella in Game of Thrones.
In 2023, she was announced as one of the co-hosts of the Eurovision Song Contest, alongside Graham Norton, Alesha Dixon and Julia Sanina, when it was held in Liverpool.
How old is Hannah Waddingham and where is she from?

Hannah Waddingham, winner of Outstanding Supporting Actress in a Comedy Series for Ted Lasso in 2021. Picture: Getty

Hannah Waddingham was born on July 28, 1974. She celebrated her 48th birthday in 2022.

She was born in Wandsworth in London. Her mother, Melodie Kelly, was an opera singer, as well as were both of her maternal grandparents.

Her mother joined the English National Opera when Hannah was eight years old, and she grew up around the theatre.

Is Hannah Waddingham married and does she have children?

Hannah Waddingham and former partner Gianluca Cugnetto in 2022. Picture: Getty

Hannah's most recent relationship was with the hotel manager, Gianluca Cugnetto.

The couple were thought to have been together for over a decade, and didn't marry.

However, the pair are no longer together.

Hannah and Gianluca have a daughter named Kitty, who was born in 2016.

Kitty has Henoch-Schönlein purpura (HSP) - a condition that causes blood vessels to swell.

She told Looper that she keeps her Emmy award in her daughter's bedroom to remind her that "mummy will only ever be away when it's for a really, blooming good reason."

How tall is Hannah Waddingham?

Hannah Waddingham's height is thought to be 5ft 11in.

She is quoted as once saying: "I'm 5ft 11in anyway and then they gave me 4inch-heeled shoes so I felt absolutely enormous."