Gabrielle facts: What is the singer's real name and why does she cover her eye?
3 January 2021, 11:45 | Updated: 6 January 2021, 16:25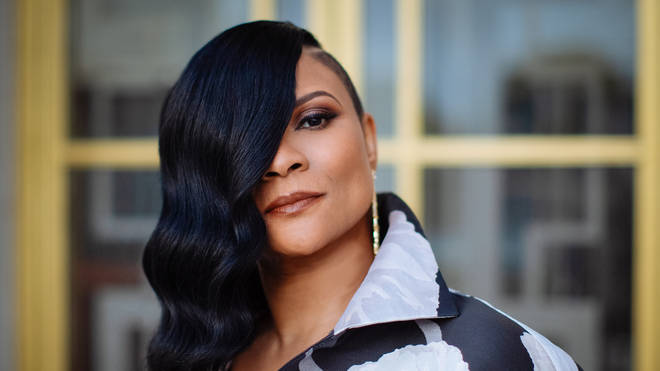 Gabrielle is one of the most successful soul singers of her generation.
From her debut number one single 'Dreams' in 1993 to her huge 1999 album Rise, Gabrielle has sold millions of records around the world.
Here are all the big facts every Gabrielle fan should know:
Who is Gabrielle and what is her real name?

Gabrielle is a British singer born Louise Gabrielle Bobb. She was born in Hackney, London and has released five albums since her debut in 1993.

Her debut single 'Dreams' reached number one on the UK, having entered the British charts at number 2 which was the highest chart entry a solo female debut act at that time.

Her other big hits include:

- Rise

- Give Me a Little More Time

- If You Ever (with East 17)

- Walk on By

- Out of Reach

- Sunshine

Why does Gabrielle cover her eye?

Gabrielle in 2013. Picture: Getty

Gabrielle usually keeps one eye covered due to a condition called ptosis.

Ptosis is a condition where the eyelid may droop or fall. The eyeball itself isn't affected, but it might cause minor visual impairments.

Gabrielle has previously said that her covering of the eye was for confidence reasons rather than her health.

Does Gabrielle have any children?

Gabrielle has one son named Jordan, who is in his early 20s.

Jordan's father is Tony Antoniou, who reportedly left Gabrielle the day after his son was born. In 1995, Antoniou was jailed for killing his stepfather, Walter McCarthy, with an accomplice.

How old is Gabrielle?

Gabrielle was born on July 19, 1969. She celebrated her 51st birthday in 2020.

Her parents are from Dominica, and she and her three brothers were raised by their mother, Patricia.

Is Gabrielle on The Masked Singer?

In the second series of The Masked Singer on ITV, viewers have turned detective to try and figure out who each secret performer is.

One such guess that's doing the rounds is that Gabrielle is in fact Harlequin, due to the star's singing voice and clues so far.

We'll just have to wait and see if this is the case or not...