Joe Cocker facts: Singer's wife, children, career and death explained
20 July 2022, 13:52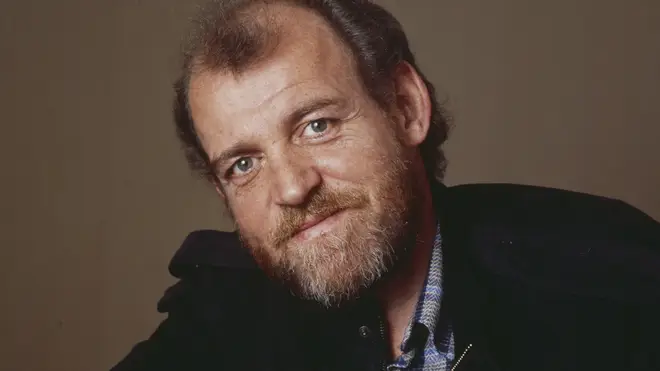 Joe Cocker was one of the most talented singers of his generation, with one of the most recognisable voices ever.
The English singer was best known for his gritty and bluesy singing voice, and for his expressive body movements while performing on stage.
The majority of his biggest hit songs were covers of hits by other artists, though he also wrote a number of his own tracks too, alongside songwriting partner Chris Stainton.
His debut album featured a stunning cover of the Beatles' 'With a Little Help from My Friends', which saw become an overnight star around the world.
Joe Cocker's best-selling song was the US number one single 'Up Where We Belong', a duet with Jennifer Warnes from the soundtrack of An Officer and a Gentleman.
In 1993, he was nominated for the Brit Award for Best British Male, and later received an OBE for services to music.
How old was Joe Cocker and where was he born?

Joe Cocker in 1969. Picture: Getty

Joe Cocker was born on May 20, 1944 in Crookes, Sheffield. His name was originally John.

He was the youngest son of civil servant, Harold Norman Cocker (1907–2001) and Madge (née Lee).

He got his nickname of Joe either from playing a childhood game called 'Cowboy Joe', or from a local window cleaner named Joe.

Joe's biggest musical influences growing up were Ray Charles and Lonnie Donegan.

His first experience singing in public was when he was aged 12, when his older brother Victor invited him on stage to sing during a gig of his skiffle group.

Who was Joe Cocker's wife and did he have children?

Joe Cocker and wife Pam.

Picture: Alamy

From 1963, Joe Cocker began dating Eileen Webster from Sheffield for 13 years, but they separated permanently in 1976.

In 1978, Cocker moved onto a ranch owned by Jane Fonda in Santa Barbara, California. A local summer camp director and fan, Pam Baker, began dating him soon after, and they married in 1987.

The couple did not have any children.

When and how did Joe Cocker pass away?

Joe Cocker in 2013. Picture: Getty

Joe Cocker died from lung cancer on December 22, 2014 in Crawford, Colorado.

He was aged 70 at the time.

Joe had smoked 40 cigarettes a day until he quit in 1991. He is buried in the town cemetery in Crawford, Colorado.

How did Joe Cocker get his stage movements from?

Joe Cocker performing in 1987. Picture: Getty

Joe Cocker was known for his unique stage performances, where he would often flail his arms about, and play air guitar.

Joe later explained that this was just his way of feeling the music he was singing, as he didn't have an instrument.

Speaking to The Guardian, he explained: "I guess that came with my frustration at never having played piano or guitar.

"If you see me nowadays I'm not quite so animated, but it's just a way of trying to get feeling out – I get excited and it all comes through my body."