Underrated Pop Gems revisited: Joshua Kadison - 'Jessie'
11 February 2020, 17:15 | Updated: 16 February 2020, 21:07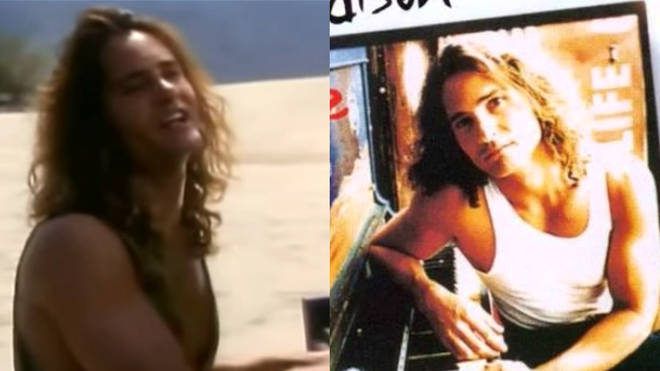 In Smooth's new 'Underrated Song Gems' series, we take a look back at brilliant songs from the past that we feel deserve far more credit than they currently have.
They could be songs that for some reason weren't massive hits at the time, songs that were hits but for some reason haven't stood the test of time, or even songs that unfairly get a bad rap.
To kick things off, we're heading back to the early 1990s, and to a summery piano-driven pop/rock track that we love hearing on Smooth: 'Jessie' by Joshua Kadison.
When was 'Jessie' released and was it a hit?

The song was first released in spring 1993 in the US, and later in Europe in 1994.

However, it was not a hit in the UK until early 1995, after extended airplay in the country.

Despite eight weeks in the UK top 40, it only peaked at number 15. However, it has remained a favourite of '90s power ballad fans everywhere since.

What is the song about?

Written by Kadison, the song describes his tumultuous relationship with a woman named Jessie.

He's tried to move on and get over her, but no matter what he does or where he goes, she always manages to to find him and tries starting things up again.

Jessie reminds Joshua of their time living in a "trailer by the sea", and suggests they take his cat Moses and head to Mexico, where they could do nothing but "drink tequila and look for seashells".

Bit of a dreamer, this Jessie.

It's not revealed whether Joshua gives in to Jessie's calls for a reunion, but he's definitely thinking about it, saying: "And who knows, maybe this time, things wil turn out just the way you planned."

Was Jessie a real person?

Sarah Jessica Parker in 1992. Picture: Getty

Jessie was rumoured to be aout Sex and the City actress Sarah Jessica Parker, with whom Joshua was involved at the time.

While this has never been confirmed, it has also been pointed out that Parker has never been known to be nicknamed 'Jessie', or even owned a cat named Moses. In 1997, she married actor Matthew Broderick.

Any other bonus facts?

Amazingly, this song was produced by The Zombies star Rod Argent, and Mike + the Mechanics drummer Peter Van Hooke.

In fact, the duo produced Joshua's whole album Painted Desert Serenade alongside David Kershenbaum.

Who is Joshua Kadison and where is he now?

Joshua Kadison. Picture: Getty

Joshua Kadison is an American singer-songwriter, whose biggest hits were 'Jessie' and 1994's 'Beautiful in My Eyes'.

He has released six albums since then, the most recent being 2006's The Venice Beach Sessions - Part 2.

However, he has been rather quiet of late, performing occasionally in the States.

What are the lyrics?

From a phone booth in Vegas Jessie calls at five a.m.
To tell me how she's tired of all of them
She says, "Baby, I've been thinking about a trailer by the sea
We could go to Mexico; you, the cat and me

We'll drink tequila and look for seashells
Now doesn't that sound sweet"
Oh Jessie you always do this every time I get back on my feet

Jessie paint your pictures
About how it's gonna be
By now I should know better
Your dreams are never free
But tell me all about our little trailer by the sea
Oh Jessie you can always sell any dream to me

She asked me how the cat's been
I say "Moses, he's just fine"
But he used to think about you, all the time

We finally took your pictures down off the wall
Jessie, how do you always seem to know just when to call
She says "Get your stuff together, bring Mose' and drive real fast"
And I listened to her promise
"I swear to God this time it's gonna last"

Jessie paint your pictures
About how it's gonna be
By now I should know better
Your dreams are never free
But tell me all about our little trailer by the sea
Oh Jessie you can always sell any dream to me

I'll love you in the sunshine
Lay you down in the warm, white sand
And who knows maybe this time
Things will turn out just the way you planned

Jessie paint your pictures
About how it's gonna be
By now I should know better
Your dreams are never free
But tell me all about our little trailer by the sea
Oh Jessie you can always sell any dream to me
Oh Jessie you can always sell any dream to me