Let Loose interview: '90s band reveal how long-awaited reunion finally happened
11 October 2023, 12:14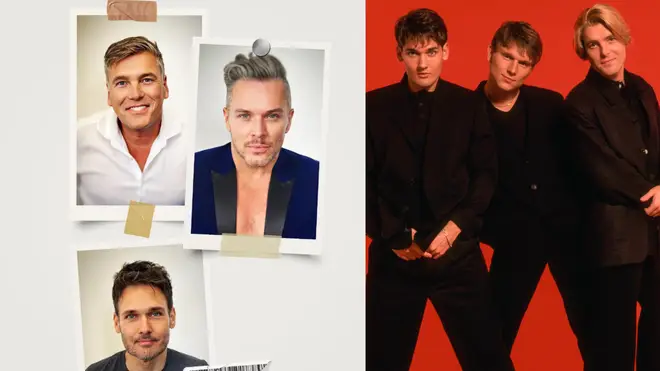 Let Loose were one of the most exciting pop bands of the 1990s.
The trio - comprised of singer Richie Wermerling, Rob Jeffrey (guitars) and Lee Murray (drums) - scored several big hits including the number two smash 'Crazy For You' (kept off the top spot by Wet Wet Wet's 'Love is All Around').
Now, the group are back, after first splitting back in 1996. Rob and Lee have reunited, with Richie being replaced by former Bad Boys Inc singer Matthew James Pateman.
They have already released a new song 'If The World Was Ending', with more to come. But how did the group get together and how have they found it so far? Smooth spoke exclusively with the boys to get the latest.
It's very exciting to see the long-awaited return of Let Loose, and the new song, 'If the World Was Ending' is great as well. How are you finding, in general, the reaction to your announcements so far?
Matthew:
"It's just been so quick. That's the weird thing. It sort of all came about very organically and very quickly. And there was talks about, 'oh, should we do a few 90s gigs?' Which then became, 'should we write a song?' Which then became, 'it's going on an album and now it's being released'.
"It's been amazing because it felt strangely quite easy and the reaction has been incredible. Not knowing what the fans would think to me coming in as the new lead singer and stuff like that, that was all a bit weird for me. But they've been absolutely unbelievable and the reception of the song's been just excellent. We just couldn't wish for any more, really."
Rob:
"The irony is, I think, that Let Loose probably out of all the bands at that era, whether it's Bad Boys Inc, Take That, East 17, or Eternal. We spent the longest time on the road trying to build up a following. Probably three or four years in the back of a van. And 25, 26, 27 years later, it was instant. It was unbelievable."
There's been a few 'almost' times in the last few years, but how long have you been wanting to bring the band back and were you nervous about putting yourselves out there again like this?
Lee:
"So there's been versions of Let Loose over the last, maybe, 15 years. Timing is a massive part of it because we went off and we just had different careers. So there was a point where it kind of worked out between Rich and I, so we went out on the road.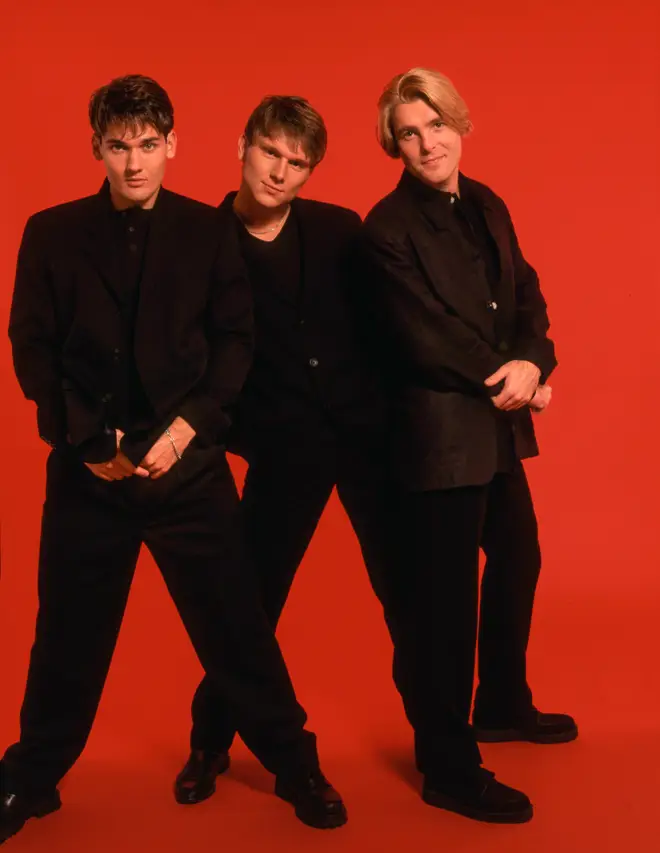 "Rob was busy with another career, so we went out with some other musicians. It was another time where I wasn't really around because I was doing other things. Richie went out on his own, so this time around, it's just been really organic. Rob and I got back in touch probably about, I don't know, two months ago, something like that?
Rob:
"It was September when I said, 'I want to do a few gigs in a pub', kind of thing. And I said, 'Lee, do you want to do some drumming?' And he said, 'Well, I think we could possibly do these 90s reunion shows'. 'Well, what are they?' And that was in August. I'll do it.
"And then he got Matt on board straight away. We spoke to Matt, we met Matt, we like Matt, we got Matt on board straight away. So it's barely been two months and we've sort of dominated the world!"
"There was no planning to it. There was no long-term plan and management and agents getting involved and a lot of expenditure. It was completely off the cuff and it just gelled."
Lee:
"I thought Rob and I might end up playing a pub or a couple of pubs, just to play, because we miss playing. I teach now and Rob still plays at home, but we just thought, 'let's do a gig somewhere really low key'. And just to get out there and play in front of an audience.
Let Loose - if The World Was Ending
"When we sort of put it out there on socials and so on, the press just went mad. And then all the fans have come on board and welcomed Matt, and then the whole it's all been sort of like, 'oh, perhaps we'll write a song'. It's been seamless and a really joyous, pleasurable experience."
Did you guys all know each other already or how did that come about?
Matthew:
"Yeah, we'd always bumped into each other at various bits and pieces and even around the world we sort of bumped into each other at big outdoor festivals. But I'd kept in touch with Lee over the last few years through social media and when all the stuff started kicking off, and I'd even thought about doing some sort of 90s stuff with Bad Boys Inc, but I was like, 'well, the guys don't want to do it, and I don't really want to do it on my own'.
"And then Lee was like, 'look, we're thinking of doing it and Richie's not involved anymore. Do you want to be the new lead singer?' And I almost bit his hand off.
"But I was I was a fan of the music, they were always lumped in the sort of boy band category, but that I always felt they were more than that."
Rob:
"Yeah, that's what all the bands of that era have said. 'They're not just dancing, these guys are players'. So there was something different about us. But I think because we were different in those days, it was difficult for the public even to position us to know where we should sit.
"We didn't know whether to be Go West or a dancing group, really. We were somewhere in between. And all the bands of that time that I've spoken to recently have said we always looked at you guys, sort of scratched our chin and thought 'what's going on here?'.
It was clear when you were on Top of the Pops, you're a band, you're playing instruments and you're writing your own songs. How did you feel about being labelled a boyband at the time and how you were marketed by your record company?
Lee:
"I suppose it jarred with us a little bit because, to be honest, I think to a degree further down the line, we sort of just embraced it because we were kind of thrown into the whole treadmill of endless schools, tours, and we were firmly entrenched in that whole sort of Smash Hits thing.
"I mean, the pop genre at the time, it was Take That and Matt's band Bad Boys Inc, East 17, a group of lads that would dance. And we felt a little bit off-kilter at the time. We just thought, well, we're trying to sell.
"Someone said recently that if we'd have come out when Busted were out and McFly, we'd have probably sat a bit better with those kind of pop bands."
Matthew:
"But I think you set the groundwork for bands like that. I think people wanted that and they were sort of fed up with the whole manufactured looking band that just literally jigs up and down on a beach in Hawaii. And your songs also stand the test of time because they're just great classic pop tunes that are really well written and produced. And there's no money coming in the post for that!
One such song, is obviously 'Crazy For You'. It was such a massive hit. And you were robbed of the number one from Wet Wet Wet's 'Love Is All Around' dominance in 1994.
Matthew:
I think everyone was for about 40 weeks, weren't they?
Lee:
"With 'Crazy...' though it ended up having a complete life of its own. It was another one of those situations back in the day that it was released first in '93 and timing is everything. It didn't really happen then. I think it scratched the back end of the chart.
Let Loose - Crazy For You
"But when it came out in the summer of '94, it suddenly became, because of Four Weddings and a Funeral, it suddenly became this kind of wedding song. The amount of people that I'm going to drop my kids off when they were little, around the corner at local school. And some of the mums would say, 'that song, I had it at my wedding'.
"It just took on a life of its own and it still gets played, we still hear it, I'm in the car and it suddenly comes on. And for us, with music, that is really the most vital thing. Performances come and go, but music, if you can write a really good song and it gets a life of its own, and that's what we're trying to do with the new one.
How great is it now to get back together and start playing these songs again, but also hearing Matt take them on in a new style?
Rob:
"The new song. 'If the World was Ending'. It was spinning between all three of us, and it disappeared for a couple of days and it came back with Matt's vocal on it. And Lee said, 'I don't know whether you're going to be sure about the vocal'. And I listened to the chorus, it blew me away.
"It had almost a gospel feel to it, and I thought, 'what a fantastic masterpiece'.
Lee:
"It's out there and we're hoping for good things. We don't expect anything now. We just sort of roll with it and hope that something nice happens, gets played, people hear it. That's the key."
Have you kept in contact with any other groups similar to Matt's over the years?
Lee:
"Funnily enough, yeah. Just with social media, we do tend to sort of keep in touch with a few of them. I think this festival that we've got in August, that's a lot of the old chaps, girl bands, boy bands and that were around at the time, and the Wets, funnily enough, we'll have to have a word with them.
"About the why didn't move aside in the '90s for us, because that would have been nice, was to try and get that number one."
Rob:
"I'm going to go pull their plug out when they're on!"
Lee:
"I think we've all kept in touch, more or less. We still know one of the East 17 lads. I know the 911 boys, one of the guys from Republica [Tim Dorney] mixed our single. They're all our friends, they're all people that we know that are all involved, and that is a really nice thing."