Who is Maisie Peters? Meet the 19-year-old singer-songwriter whose music was played on Love Island
12 June 2019, 13:26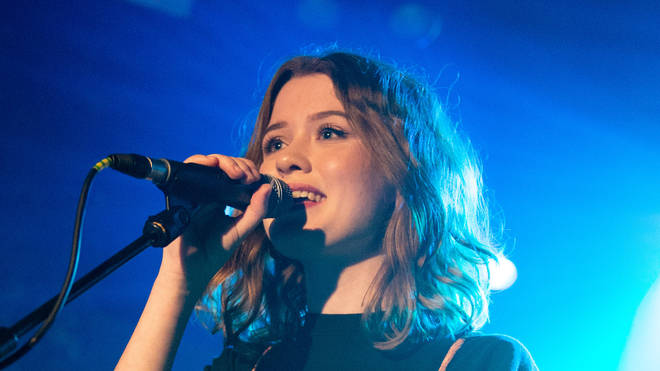 Maisie Peters has been making waves with her moving songs and stunning voice, and the 19-year-old could be about to make the leap to the mainstream after one of her songs was played on Love Island.
Following from the likes of Freya Ridings last year, Maisie's song 'Feels Like This' was played in an episode of the ITV2 reality show, which is basically the modern day equivalent of getting a slot on Top of the Pops back in the day.
But who is Maisie Peters and what has she released so far? Here's all the important facts:
Who is Maisie Peters?

Maisie Peters. Picture: Getty

Maisie Peters is a singer-songwriter from Brighton, who started her career by releasing songs on her personal YouTube channel.

Born in May 2000, she celebrated her 19th birthday in 2019.

Maisie was just 12 years old when she started writing her own music, and by the time she was 16, she had written a huge back catalogue of tracks.

She had also played in a band with school friends and was performing solo in pubs, and busking in her hometown.

"I was obviously a very fearless young person," she told The Line of Best Fit. "I used to say I was a serial under-thinker, but it worked out for me cos I'd do gigs or get up on stage without thinking much about it."

When she was 15, she began uploading her best songs to YouTube, and soon hired a manager and three years later signed up with Atlantic Records.

"I pretty much got signed and then told everyone to not talk to me because I was doing my A Levels," she said.

"In the last year of sixth form everyone was excited about uni and I was a bit like, 'I don't think I'm going to go'. In another life I might have done that but I can't imagine doing anything else now. Music is all that I enjoy so why would I not want to do that."

Maisie Peters songs: What has she released so far?

Maisie has so far released several singles, all of which are available to stream on YouTube and Spotify.

In late 2018, she released her first EP, Dressed Too Nice for a Jacket.

Her singles have included 'Stay Young', 'Favourite Ex', 'Feels Like This' and 'Worst of You'.

Is Maisie Peters on Instagram?

Of course.

You can follow Maisie's life and career on her Instagram right here.