UPDATE: Michael Bublé is "absolutely not retiring" from music after 'final interview'
13 October 2018, 21:53 | Updated: 14 October 2018, 21:42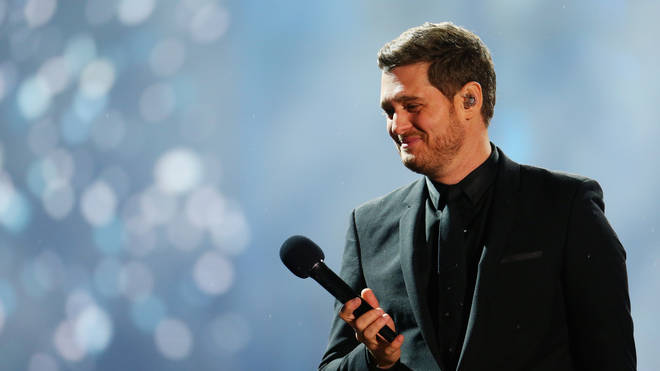 The Canadian singer had appeared to announce plans to "retire" from music.
A representative for Michael Bublé has that said his comments about quitting music following his son's cancer struggle shouldn't be taken too seriously.
"He is not going anywhere," his rep told Us Weekly. "[He] is absolutely not retiring."
Michael Bublé had previously admitted that he no longer has the passion for fame after his son Noah's cancer battle.
The 'Home' singer put his career on hold after he and his wife Luisana Lopilato discovered their five-year-old child had liver cancer two years ago. Noah's cancer is now in remission.
During an emotional "last interview", Michael spoke about Noah's illness and the effect it had on the couple.
"My whole being's changed," he told the Daily Mail. "My perception of life. I don't know if I can even get through this conversation without crying. And I've never lost control of my emotions in public."
He explained that he can no longer be bothered with "the celebrity narcissism".
Michael is back with a new album titled Love, but he hinted that it might be his final record.
"I'm retiring from the business," he said. "I've made the perfect record and now I can leave at the very top."
The singer recently spoke to Smooth about how his fans helped his family through a difficult two years.
Earlier this week, Michael unveiled his new single 'Love You Somebody'. Love is released on November 16.