Paul Simon performs an emotional final European show in London - watch video
16 July 2018, 10:24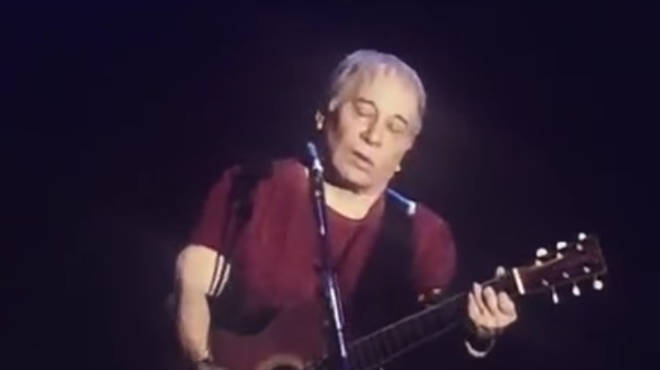 One of the world's greatest singer-songwriters played his final European show in London last night (July 15).
Paul Simon thanked fans for their support over the years, as he performed an emotional set at the British Summer Time festival in Hyde Park.
His two and a half hour farewell concert was full of classics, and formed part of his Homeward Bound tour. After opening with 'America' and '50 Ways To Leave Your Lover', he said: "Hello old friends.
"First of all, thank you all so much. It's been a real privilege my whole life, my whole life has been that way. Most of the songs I'm going to play tonight you will probably know, most of them were written as rhythm tunes, which means to be danced to."
His set list also included 'Me And Julio Down By The Schoolyard', 'Diamonds On The Soles Of Her Shoes' and 'You Can Call Me Al'.
He also treated fans with a few Simon & Garfunkel songs, including 'Bridge Over Troubled Water', which he has rarely performed in recent years.
"This song felt as if it came through me, as if I was a conduit for it," he said. "Then I gave the song away and I seldom sung it after that, so I had a strange relationship to it as if it wasn't my song, but tonight, on my final tour I'm going to reclaim my lost child. As the song came to a close he said: 'It feels good to have it back."
He then closed out his show with 'The Sound of Silence'.
The 76-year-old announced his retirement from touring in February, but he doesn't plan on quitting music altogether. Last week, he revealed details of his latest album.