Thin Lizzy frontman Phil Lynott's mother Philomena has died, aged 88
12 June 2019, 15:49 | Updated: 12 June 2019, 15:51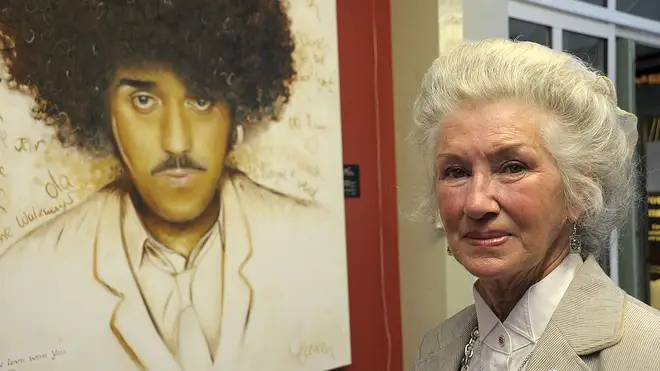 Philomena Lynott was the author of the best-selling Phil Lynott memoir 'My Boy'.
The mother of iconic Thin Lizzy frontman Phil Lynott has passed away at the age of 88.
Philomena Lynott died in Dublin on Wednesday morning (June 12) after a long battle with cancer, Hot Press first reported.
The Irish music publication has previously published Philomena's best-selling autobiography My Boy, which told the story of singer Phil Lynott's life.
"She was a formidable and brilliant woman," Hot Press editor Niall Stokes said.
"I am really proud that we were able to participate in telling her remarkable story. Because she was indeed a remarkable woman."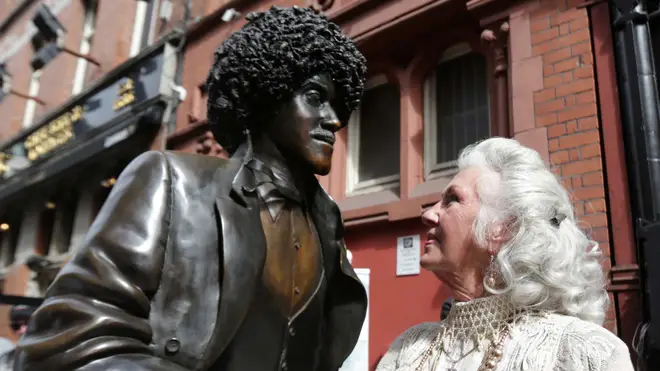 He added: "Anyone who knew her will have been aware too of just how youthful she remained right through to the end. She will be hugely missed – not just by fans of Thin Lizzy but by fans of Philomena Lynott."
Philomena left Dublin for England in 1947, and became pregnant with her son after meeting Cecil Parris, a Guyanese immigrant who was working in London.
Phil was sent back to Dublin in 1957 to live with his grandparents, after he kept being racially abused in Manchester.
He later became one of Ireland's biggest musicians, before his death in 1986 at the age of 36.
Philomena kept her son's legacy alive for decades after his passing, and successfully campaigned for a statue in his memory to be unveiled in Dublin in 2005.
She also appeared alongside Billy Connolly for his World Tour of Ireland series, when the comedian visited Lynott's grave.
Philomena lynott meets billy connolly at Philip's graveside
Who was Phil Lynott?
Phil Lynott was an Irish musician, who led the group Thin Lizzy. He was particularly known for his distinctive plectrum-based style on the bass guitar, and for his lyrics about working class tales and various characters drawn from his own personal experiences and Celtic culture.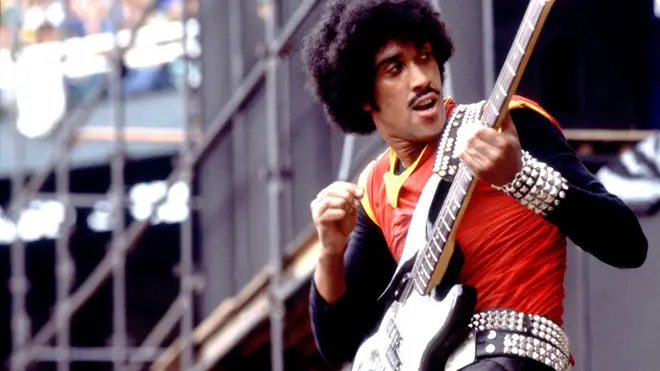 Despite growing up in Dublin with his grandparents, he stayed close to his mother Philomena, throughout his life.
Thin Lizzy had various hits including 'Whiskey in the Jar', 'The Boys Are Back in Town', 'Jailbreak' and 'Don't Believe a Word'.
Lynott also had a solo career, published two books of poetry, and fronted the band Grand Slam until 1985.
He suffered with drug-related issues throughout his life, including an addiction to heroin. He died on January 4, 1986, from sepsis due to pneumonia.