The Rolling Stones announce new studio album 'Hackney Diamonds', their first in 18 years
6 September 2023, 16:28
Mick Jagger, Keith Richards and Ronnie Wood also premiered the video for their new single 'Angry' during the livestream announcement.
The Rolling Stones have announced a new studio album titled Hackney Diamonds is on the way.
It's the band's first studio album since their 2005 release A Bigger Bang.
During a livestream on YouTube hosted by Jimmy Fallon, Mick Jagger, Keith Richards and Ronnie Wood revealed the album is set for release in October – and also premiered the video to their new single, 'Angry'.
Watch the video below.
The Rolling Stones - Angry (Official Video)
The 12-track album will be their first in almost two decades, and their first release since the death of Charlie Watts.
But two of the songs were recorded in 2019 with Watts, including the track 'Live by the Sword'.
"Ever since Charlie's gone it's different – he's number four, he's missing," Keith Richards said.
"Of course he's missed, incredibly. But thanks to Charlie Watts we have Steve Jordan – his recommendation, that if anything should happen to him, he's your man."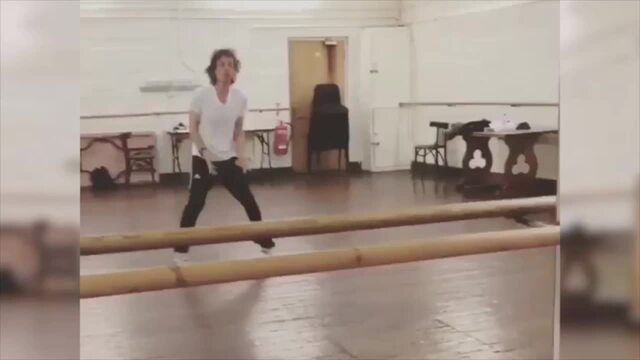 Mick Jagger proves he's still got the moves... like Jagger
The band have teased details of the album over the past week, with Jagger sharing a photograph of him and livestream host Fallon in The Old Ship pub next door reading the Hackney Gazette.
Ronnie also confirmed that Lady Gaga would feature on the track 'Sweet Sound Of Heaven'.
When asked why there was a seven-year gap between Blue & Lonesome and the forthcoming answer, Mick said:
"We've been on the road most of the time, maybe we were a bit too lazy, but then we said, 'let's put a deadline'."