Roy Orbison facts: Singer's wife, children, songs and why he always wore glasses explained
11 February 2021, 12:38 | Updated: 21 February 2023, 10:10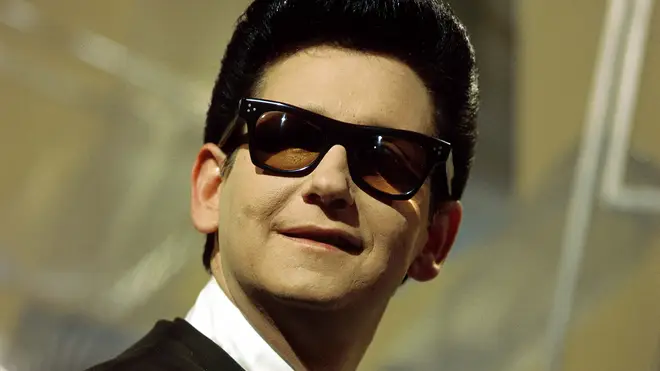 Roy Orbison was one of the rock and roll's most popular and successful artists ever.
Thanks to his trademark passionate vocal style, dark ballads and distinctive sunglasses, he was a hugely influential singer and composer.
Roy Orbison's music has been described as operatic, giving him the nicknames 'the Caruso of Rock' and 'the Big O'.
He was one of the first male rock and roll stars to show vulnerability at a time when it was the norm to project strong masculinity. He was also known for his shyness and stage fright, which he attempted to battle by wearing dark sunglasses.
Roy started out as a rockabilly and country-and-western singer, and he soon found success in the early 1960s with hits including 'Only the Lonely', 'Running Scared', 'Crying', 'In Dreams' and 'Oh, Pretty Woman'.
Roy Orbison - Oh, Pretty Woman (from Black & White Night)
Due to a number of personal tragedies, his career nosedived. However, he found new popularity in the 1980s thanks to successful cover versions of his songs.
In 1988, he co-founded the Traveling Wilburys with George Harrison, Bob Dylan, Tom Petty, and Jeff Lynne, and a new album of songs - such as 1989's 'You Got It' - proved to be very successful, even after his death.
1990's hit romcom Pretty Woman also helped cement his popularity when the film was named after and used his famous song.
Where was Roy Orbison from and when he was born?

Roy Orbison in 1959. Picture: Getty

Roy Orbison was born on April 23, 1936 in Vernon, Texas.

He was the middle son of parents Orbie Lee Orbison (1913–1984), an oil well driller and car mechanic, and nurse Nadine Vesta Shults (1913-1992).

Why did Roy Orbison wear dark sunglasses?

Roy Orbison with his trademark sunglasses. Picture: Getty

It was said that all the Orbison children had poor eyesight growing up.

Roy used thick corrective lenses from an early age, and was self-conscious about his appearance. He began dyeing his almost-white hair black when he was still a young boy.

He was known to be quiet, self-effacing, and was also very polite.

Roy Orbison without his glasses. Picture: Getty

After leaving his normal thick eyeglasses on an aeroplane in 1963, while on tour with the Beatles, Roy was forced to wear his prescription Wayfarer sunglasses on stage, and found that he actually preferred them.

He wore sunglasses to help him hide to an extent, according to his biographers. The sunglasses led some people to assume he was blind.

When did Roy Orbison pass away?

Roy Orbison - You Got It (Official Live Video 1988)

In 1988, Orbison was enjoying a career resurgence, and was intending on writing an autobiography and hoped Martin Sheen would play him in a biopic.

In November 1988, his album Mystery Girl was completed, and the Traveling Wilburys' first album was a success.

He had told Johnny Cash that he was experiencing chest pains. He travelled to Europe to receive an award, and played a show in Antwerp.

A few days later, a manager at a club in Boston was worried about Orbison's health, but the singer completed his gig.

He performed at the Front Row Theater in Ohio, on December 4. He then returned home in Hendersonville to rest for a few days before flying to London to film two more videos.

On December 6, 1988, he flew model airplanes with his sons and had dinner at his mother's home. Later that day, he died of a heart attack, at the age of 52.

Was Roy Orbison married?

Roy Orbison and first wife Claudette, and son Roy Jr in 1964. Picture: Getty

Roy Orbison married his girlfriend Claudette Frady in 1957, but divorced in 1964 due to her infidelities. However, they reconciled 10 months later. She tragically died in 1966, in a car crash. Roy survived the crash.

On March 25, 1969, Orbison married German teenager Barbara Jakobs, and they stayed married until his death in 1988.

Roy Orbison and wife Barbara and son Roy Jr in 1972. Picture: Getty

Barbara was a German-born United States-based entrepreneur and music producer. She died at the age of 60 in 2011 from pancreatic cancer, exactly 23 years after the death of her husband.

What happened to Roy Orbison's children?

Roy Orbison's sons Alex, Wesley and Roy Jr in 2017. Picture: Getty

Orbison's two eldest sons with Claudette - Roy DeWayne and Anthony King - tragically died as children due to a house fire at his home in Hendersonville, Tennessee, while he was playing in Bournemouth in the UK.

Wesley (born 1965), his youngest son with Claudette, was raised by Orbison's parents.

Orbison and Barbara had a son (Roy Kelton) in 1970 and a second (Alexander) in 1975.

Alex, also known as Orbi, is a drummer, writer, director, and film producer. He is also president of Still Working Music Group, a publishing company, and president and co-founder of Roy's Boys LLC, where he manages his father's legacy alongside his brothers.

Roy Orbison Jr is also a musician and record producer. He co-produced the album Roy Orbison: The Ultimate Collection.