Why does Prince William support Aston Villa?
13 April 2018, 15:32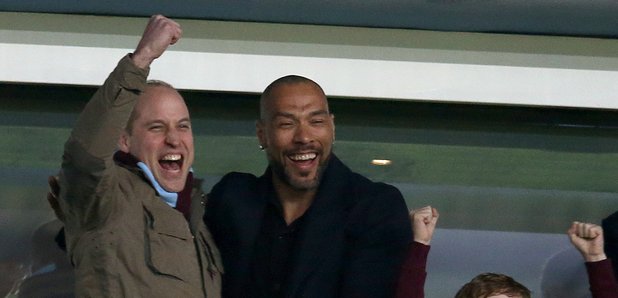 You'd think that there would be some sort of weird rule that prohibited royals from supporting a particular football team, but apparently not.
Considering there ARE rules for toilet etiquette, then picking a team seems quite revolutionary for them.
One such royal who is a passionate footy fan is Prince William, who can often be seen at Aston Villa matches.
Despite being the Duke of Cambridge and living in Kensington, he's always had a connection with the Brummie team.
He was recently spotted in the executive box at the match against Cardiff City, and later celebrated with the team after their late win.
So, why?
Speaking to Gary Lineker in 2015, after Aston Villa lost in the FA Cup to Arsenal, William said: "A long time ago at school I got into football big time. I was looking around for clubs.
"All my friends at school were either Man United fans or Chelsea fans and I didn't want to follow the run of the mill teams.
"I wanted to have a team that was more mid-table that could give me more emotional rollercoaster moments.
"Aston Villa's always had a great history. I have got friends of mine who support Aston Villa and one of the first FA Cup games I went to was Bolton v Aston Villa back in 2000. Sadly, Villa went on to lose to Chelsea.
"It was fantastic, I sat with all the fans with my red beanie on, and I was sat with all the Brummie fans and had a great time. It was the atmosphere, the camaraderie and I really felt that there was something I could connect with."
So, there you have it!
Aston Villa manager Steve Bruce has even said that he "would like him as a son". You'll have to settle for a future king as a lucky charm for now, Steve.