The Queen meets Donald Trump for tea... and he didn't bow
13 July 2018, 17:24 | Updated: 13 July 2018, 17:26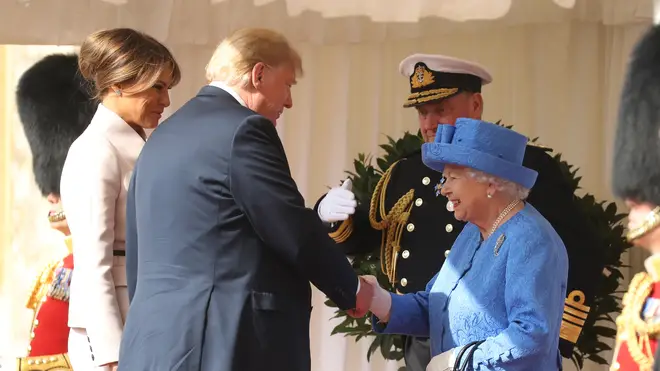 To the Tower!
The US President and First Lady Melania Trump met The Queen in the gardens of her Berkshire home and shook hands.
However, Trump failed to bow to the Monarch, while Mrs Trump didn't curtsey. While this is not essential, it is considered good manners to do so.
All the times The Queen met the US Presidents from Truman to Trump - in pictures
Both the Queen and Trump then inspected troops who formed a Guard of Honour for the visit.
Queen Elizabeth II wore a blue outfit for the high-profile meeting, which took place in front of millions watching around the world.
The visit took place close to angry protests at the gates of the castle. The meeting follows Trump's meetings and speeches with Prime Minister Theresa May.