Grenfell: Watch the touching moment a Tube driver stops train to show support
14 June 2018, 10:03
This is the heartwarming moment a London Tube driver stopped his train mid-journey to pay tribute to victims of the Grenfell Tower fire.
The video from Sky News shows the driver stopping the train on a bridge, before pulling into Latimer Road station.
He then appeared at the front of the train with a green banner, before shouting words of support to the people gathered below who were marking the anniversary of the disaster.
He also sounded the Tube's horn to mark the event, which is being held in central London.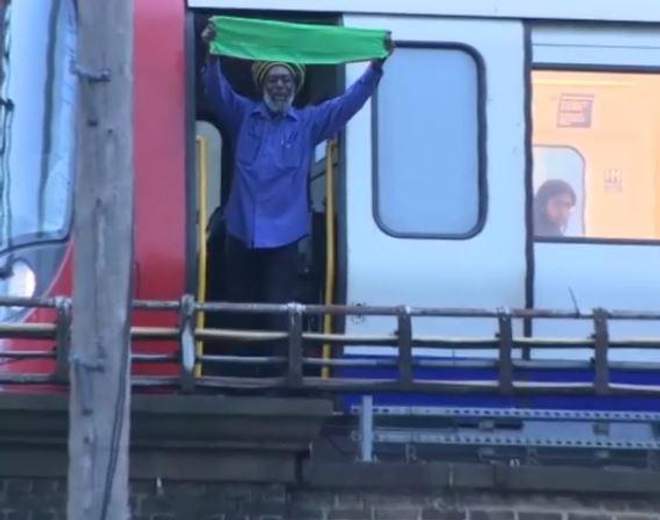 Witnesses applauded the driver's tribute, with reporter Dan Whitehead describing the moment as "remarkable."
He said: "A pretty remarkable scene actually one of the Underground trains stopping and cheers from the couple of hundred people here who have gathered.
"What a lovely tribute."
The driver's name has yet to be confirmed.
Thursday (June 14) marks one year since the Grenfell Tower fire led to the deaths of 72 people.