ABBA's Björn Ulvaeus reveals why the UK will struggle to win Eurovision 2020
18 October 2019, 12:32 | Updated: 23 October 2019, 14:17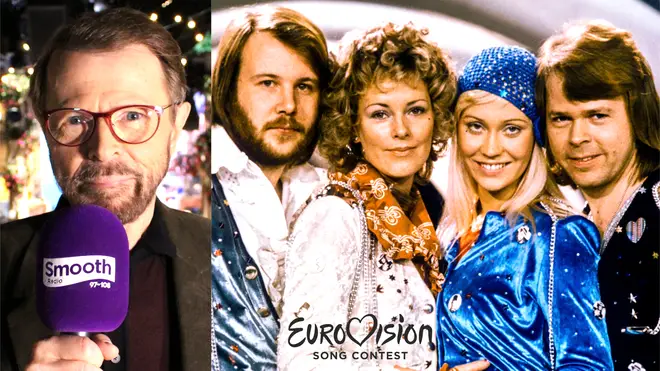 ABBA's Björn Ulvaeus has exclusively revealed why he believes the UK will struggle to win The Eurovision Song Contest in 2020.
ABBA's Björn, Agnetha Fältskog, Benny Andersson, and Anni-Frid Lyngstad performed 'Ring Ring' for Eurovision in 1973, and in 1974 the band won the competition with hit song 'Waterloo'.
Could the Eurovision legend give the UK much-needed tips to win in 2020 after one of the worst results in 2019?
Speaking exclusively to Smooth Radio, Björn laughed: "Well… I think Eurovision has always been a bigger thing in Sweden than in the UK."
As it was joked to Björn that the UK "tries its best", Björn laughed once more and noted: "I don't think you do. I don't think you attract the right songwriters.
"Because in Sweden, at that time, in 1974, you have to realise that nobody outside of Sweden listened to anything coming from Sweden. It was totally dead.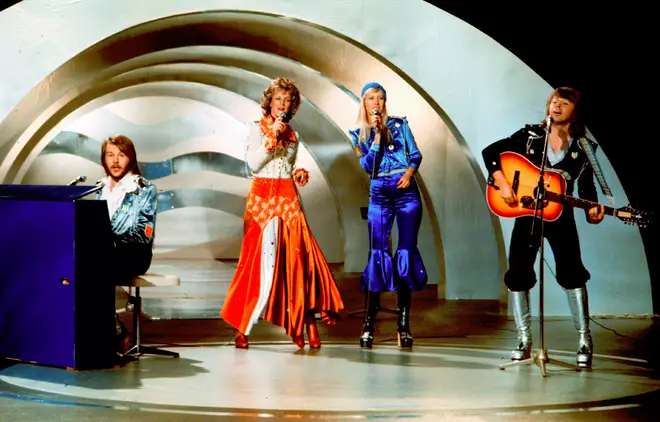 "We sent out tapes to various people around the world, and I swear to you, they threw it in the garbage bin directly without listening to it. That's how bad it was.
"Sweden was out of the question. And so for us, Benny and me, the only way to reach outside of Sweden was through Eurovision."
Björn, 74, went on to explain the show is now a different competition entirely, but is still a huge platform to be seen around the world - despite the UK not winning since 1997.
Björn continued: "Now it's different. Now there's Max Martin and everyone else, you know? But we opened the doors, I think. But we took it really seriously. And I wonder, well, of course, some songwriters in the UK have taken it seriously as well, I suppose. But no, I can't give you any tips."
Björn Ulvaeus interview - No new ABBA songs in 2019 | Smooth Radio
The ABBA star revealed the band were not always planning to perform the winning 'Waterloo' song, instead pushing forward 'Hasta Mañana'.
Björn revealed: "We had two songs to choose from back then in 1974. We had one song called 'Hasta Mañana' which would have been much more in the typical Eurovision-style at that time, and then 'Waterloo' which was definitely not a Eurovision song.
"And we chose that one – only because it was more fun to perform. So I couldn't give you any advice. I'm the last one."
While Björn couldn't offer the UK any Eurovision advice, he did speak about how it made him feel to watch other performers singing his songs, such as in the new Mamma Mia! The Party at The O2.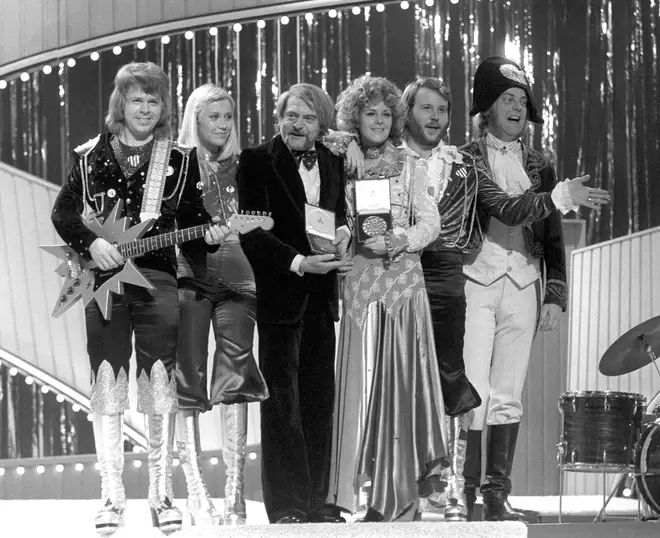 Björn told Smooth Radio: "Of course, I have seen other performers doing our songs for a long time, throughout the Mamma Mia! history. So I'm kind of used to that.
"During the auditions, we were very, very careful to get the right kind of people – people who sing pop well, and who can act at the same time. So it's a joy to hear them sing."
The show has already proved a huge success in Stockholm and after opening in London, it appears the ABBA singer has now set his sights further abroad, looking ahead to opening in Las Vegas.
Björn cheekily smiled: "That is true. I think what comes after London will be Las Vegas."