Mamma Mia! The Party musical dining experience in London: Tickets, reviews and more details
12 June 2019, 17:48 | Updated: 12 June 2019, 17:51
Here We Go Again...
You love ABBA, you've adored the two Mamma Mia films and the stage musical, but you're still not satisfied?
Well, you're in luck. ABBA legend Bjorn Ulvaeus has announced that you will now get to be in the musical. Sort of.
Mamma Mia! The Party is an immersive theatrical and dining experience, already a huge hit in Stockholm, and it's now coming to the UK in late August.
A specially-adapted venue will open at London's The O2, with tickets now on sale.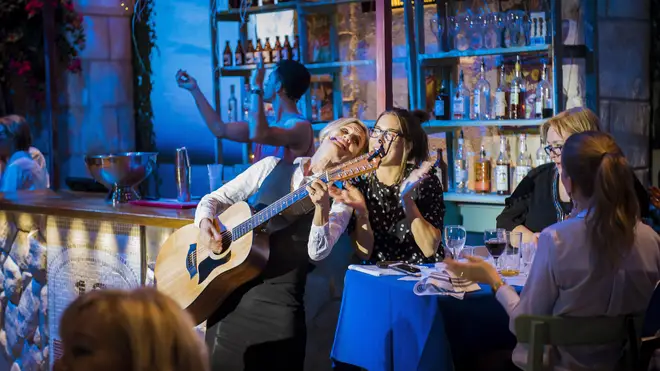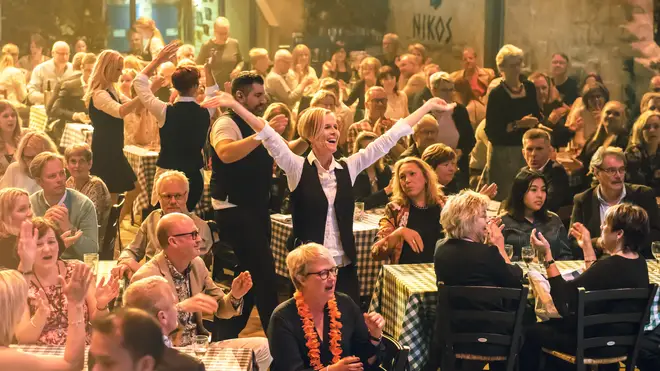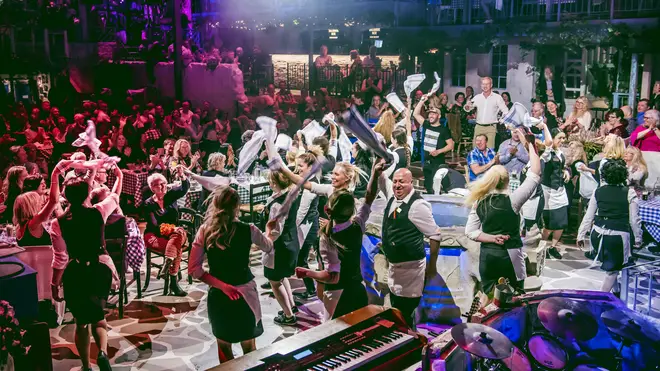 What is Mamma Mia The Party?
The experience will see visitors transported to Nikos' Taverna in Greece, and guests will feel as if they're right in the middle of the island paradise, sitting around tables in the courtyard complete with a fountain, olive trees and bougainvillea.
While around 500 diners enjoy the story of Nikos and his family in front of them, they can also tuck into Mediterranean food, drink, and dance along to ABBA classics.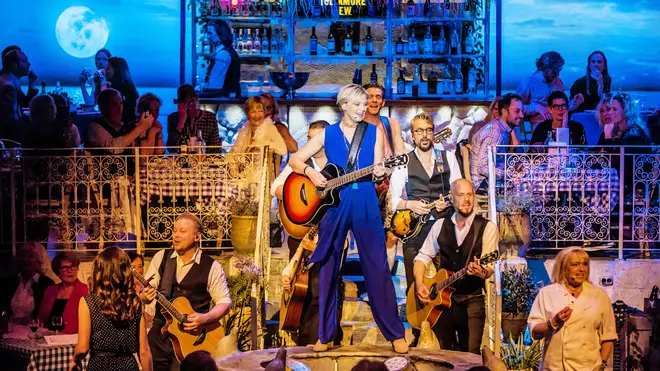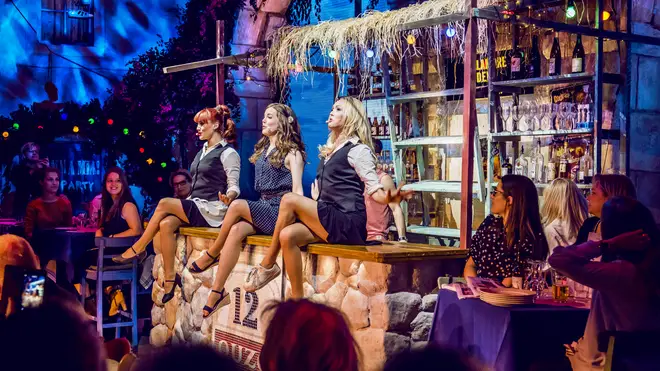 Björn Ulvaeus said: "We have long admired The O2 and the huge entertainment success it has become under the ownership and management of AEG.
"We believe bringing Mamma Mia! The Party to The O2 will add to this already vibrant cultural destination and provide the perfect location for our exciting new show."
Can I get tickets and how long is the show?
Tickets are now on sale, and it is currently booking up until February 2020, and can be purchased at https://www.mammamiatheparty.com/gb/en/new-tickets/.
Shows start at 7.30pm with matinees at 1pm at weekends, and lasts about five hours in total, starting in late August.
However, tickets aren't cheap, starting at around £150. That does include a three-course meal and a welcome drink, so it's pretty good value for any ABBA fan.
You can arrive up to one hour before the start of the show, have a shot of ouzo, and enjoy the appetisers. However, drinks may be bought separately.
You can see a sample menu of what you can eat right here. You can see a whole bunch of other useful FAQs here.