When Tony Bennett and Amy Winehouse collaborated on gorgeous duet and 'changed her life'
24 July 2023, 13:57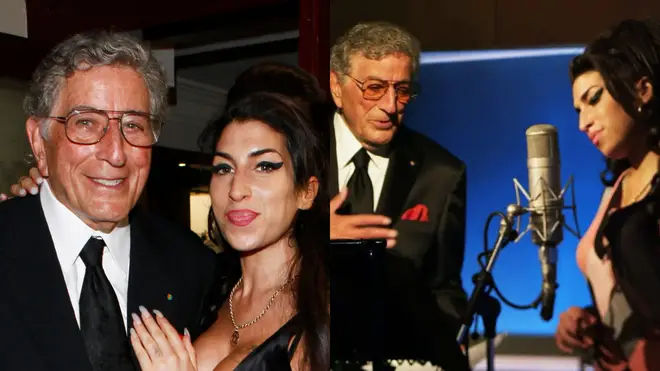 Amy Winehouse's musical background was filled with jazz and legendary crooners.
Her first album, Frank, was named in reference to the iconic jazz performer Frank Sinatra, and was largely influenced by 1930s and 1940s jazz music.
In 2011, when Amy Winehouse was battling alcohol addiction, she was invited to Abbey Road Studios to record a duet of the song 'Body and Soul' with one of her all-time heroes, Tony Bennett.
Tony Bennett, then aged 85, was recording his Duets II album, and had almost met Amy before. In 2008, he presented Ay with the Grammy for Record of the Year for the song 'Rehab'.
However, Amy was denied a visa to travel to Los Angeles for the ceremony, and had to accept the award at a party in London.
"I was playing Royal Albert Hall for two nights, and she came back with her dad, and her boyfriend," Tony told the Philadelphia Inquirer in 2012.
"She said, 'You know, two years ago, I won a Grammy, and I wasn't excited about winning the Grammy, but that Tony Bennett was announcing.' She was a big fan of mine, and I was really surprised, because she [was] so young."
While some of Tony's people were slightly hesitant over inviting Amy to record a duet, due to her struggles at the time. Thankfully, Amy was said to be sober and professional throughout, and Tony later said she had been shy and scared about working with one of her idols.
Tony Bennett, Amy Winehouse - Body and Soul (from Duets II: The Great Performances)
"She said she was nervous because she had never recorded a song with someone she considered one of her idols," he said.
"After running through a few bars, she said she hadn't recorded for a long time – her only reference to the problems she'd been living through."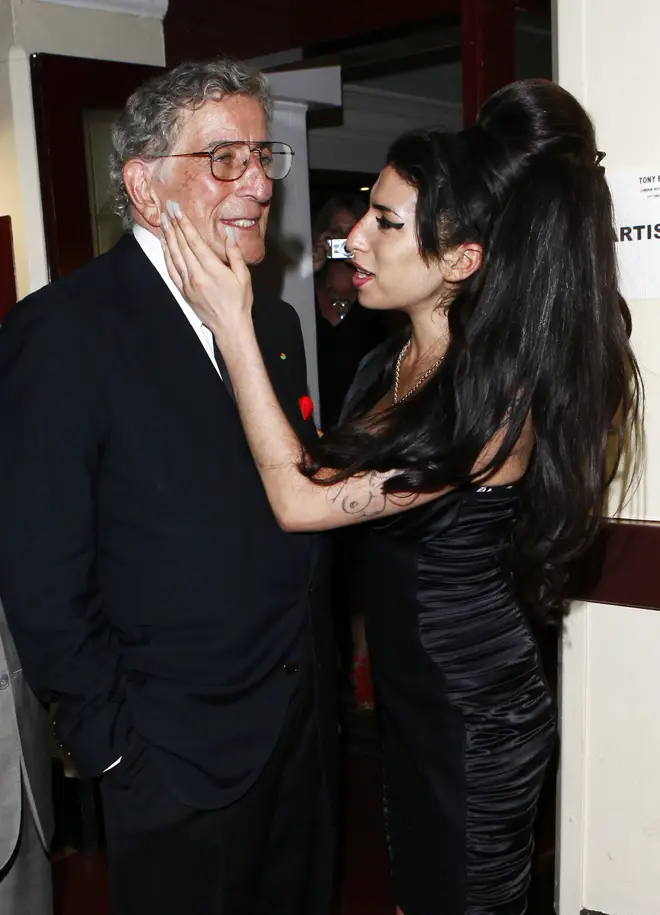 He added: "She just had the gift of knowing how to sing as good, and was influenced by Billie Holliday, Jackie Washington, Ella Fitzgerald. Her dream was to become very, very famous doing that."
They would prove to be Amy Winehouse's final recording sessions. Just four months later, she was found dead in her Camden flat, due to alcohol poisoning, aged just 27.
Their duet was included on the Duets II album, and is a testament as to how talented Amy Winehouse was, and how Tony Bennett brought out the best in everybody around him.
Tony Bennett passed away aged 96, in July 2023.