George Michael revealed there was one Amy Winehouse song he couldn't live without
27 March 2023, 14:26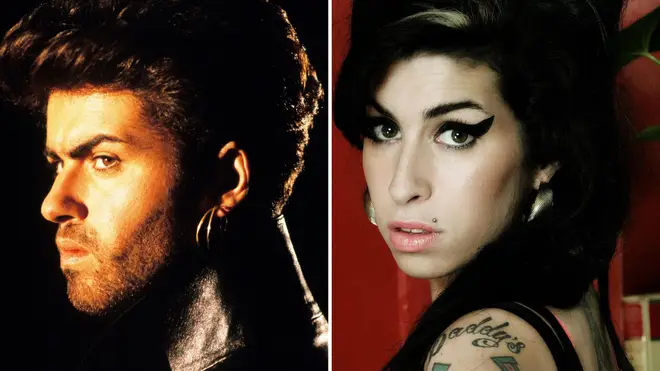 They were both talents that defined their generation.
George Michael was the poster boy for soulful pop music who had a heart of gold and an impeccable voice to match.
Amy Winehouse was the singer-songwriter who lived every word she wrote and wore her heart on her sleeve for all the world to see.
Although they are from entirely different eras of pop music, George and Amy in fact were very similar in many ways.
Both of their music made an enormous impact on people's lives, on pop music as a whole, and have written some of the most timeless songs of the past forty years.
But behind the scenes, they both suffered personal turmoil in their lives and were both frequently hounded and harassed by the paparazzi.
The most tragic similarity these two music icons share however, is the fact that they both suffered similar fates in passing away far too soon whilst their stars still shined bright.
Whilst George was alive though he was full of admiration for Amy Winehouse and her artistry, even claiming there was one of her songs that he could not live without.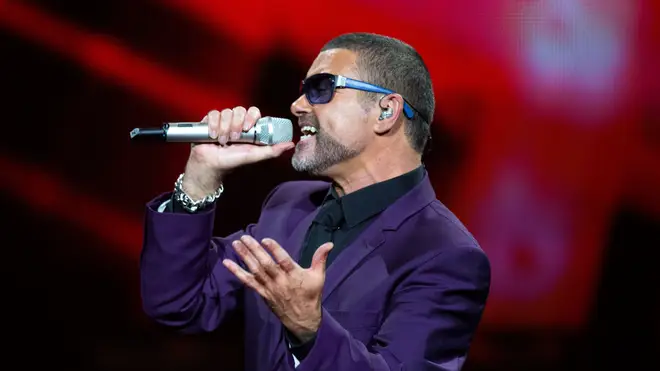 It was back in 2007 when George revealed the songs in his life that he couldn't live without, which included songs from Pet Shop Boys, Roxy Music, and surprisingly even Nirvana and Kanye West.
What it confirmed was that George had a more varied and eclectic music taste than maybe he was given credit for, as he treasured songs from all eras and genres.
But his Amy Winehouse songs that made his top picks was the gorgeously soulful and bluesy ballad 'Love Is A Losing Game'.
Gushing about Amy and the song that appeared on her now legendary 2006 album Back To Black, George said: "This is the best female vocalist I've heard in my entire career, and one of the best writers."
No faint praise coming from one of pop's biggest global stars, but it showed the impact her music had on the lives of people around the world given it was only released a year prior to George revealing his picks.
Amy Winehouse - Love Is A Losing Game
But George also had a great deal of sympathy for Amy, who was going through a period of personal turmoil with addiction and emotional distress in her relationship, which was sadly plastered all over the press.
This was of course before her premature death at the age of just 27, with George truly vouching for her talent and her future as an artist.
"So, all I can say is, please please understand how brilliant you are. And I wish her every success in the future" he declared.
"And I know she can get past the media. I don't know if she can get past…other things, but, she's a fantastic talent, and we should support her."
In hindsight, it's incredibly sad because we know that Amy couldn't overcome her struggles and also that George suffered a similar fate.
There are not many more people in the limelight that'd understand the intense pressure of media scrutiny on someone's personal life and the tragic consequences it can often have.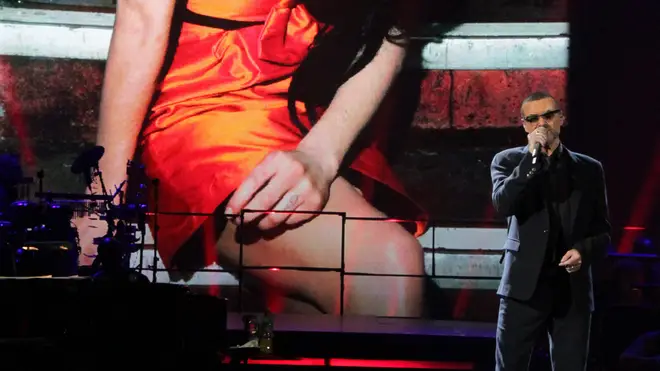 During the show, Desert Island Discs, George relates his experiences with the media to Amy because, despite their personal lives being made very public, it was their talent that they'd be forever remembered by.
"I have a huge propensity for guilt, and I think I finally realised one of the reasons my life has been so extreme and has felt so, in some ways, self-destructive, is that, it sounds arrogant, but I never had any feeling that my talent was never going to let me down."
"I think in a strange way I've spent much of the last 15 or 20 years trying to derail my own career because it never seems to suffer. I suffer like crazy, I suffer all around it. In some ways, I resent that," George continued.
Both Amy and George did suffer. But what is true about both of them now they're no longer here, is that their legacy lives on because of their music and their talent, not their personal struggles.