Remembering Aretha Franklin's powerhouse final ever performance that brought Elton John to tears
18 July 2023, 11:35 | Updated: 18 July 2023, 13:08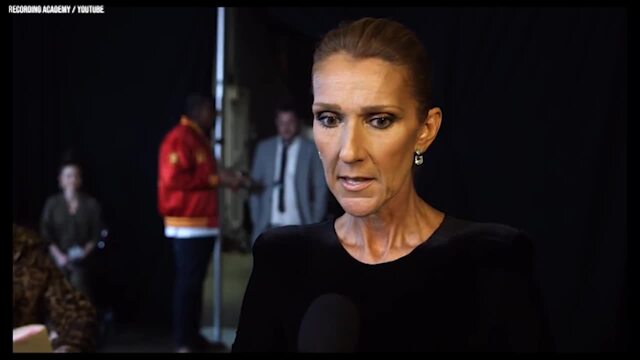 Celine Dion talks about singing with Aretha Franklin
She was the undisputed 'Queen Of Soul' for over half a century.
Aretha Franklin's voice had soundtracked a series of significant moments in history, stoked the flames of social change amidst the feminist and Civil Rights movements, and inspired countless singers that followed her.
She undoubtedly possessed one of the greatest singing voices in the history of music, and there are plenty of people who would claim she had the greatest.
It's her matchless vocals on classic songs like 'Respect', 'Chain Of Fools' and 'I Say A Little Prayer' that continue to pull heartstrings and empower people to this day.
But the power behind Aretha's voice never faded throughout her career, despite the well-documented health issues that plagued her later years.
Her ability to sing in such a way was nothing short of miraculous, and she maintained that ability right up until the end of her life.
Fifty years on from when she began climbing high in the charts around the world, she proved it, during a performance at Elton John's annual AIDs Foundation gala in 2017.
Sadly, it would ultimately turn out to be Aretha's final ever live public show, but it was a powerhouse performance that brought the audience - including Elton - to tears.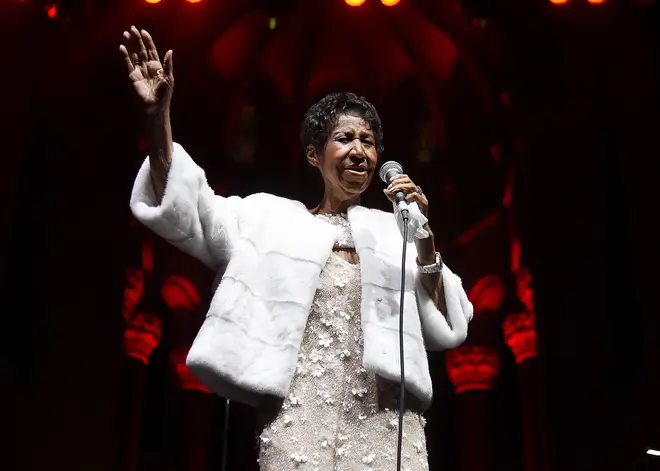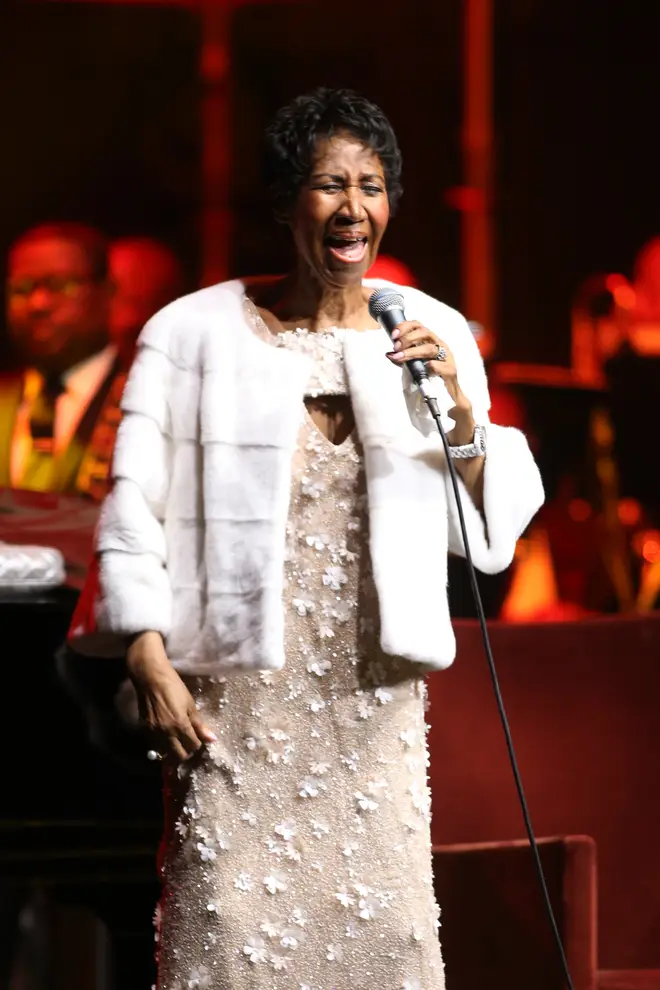 Dressed to the nines in a glittering dress complete with a white fur shawl which covered her shoulders, Aretha looked as glamorous as ever at the age of 76.
The soul legend sang a medley of her greatest hits, including 'I Say A Little Prayer' at the Cathedral of St. John the Divine in New York City.
Her sheer natural voice shone through in the holy venue, which amazed everyone inside the church given Aretha's age and health issues.
In 2010, Franklin was diagnosed with pancreatic cancer and underwent surgery to remove a tumour that same year.
Pancreatic cancer is a rare and deadly form of the disease, and only a small percentage of patients live beyond five years.
Yet, Aretha was singing her heart out seven years after she first received her diagnosis, and once again proved she was one of the greatest singing talents in the history of music.
Aretha Franklin's final public performance
Seeing Franklin pursue her passion in the midst of her health struggles was admirable, and her performance even brought Elton John to tears.
Though her cancer diagnosis was common knowledge, Aretha looked like she was getting on top of her health issues, so nobody knew it would be her final time singing on stage.
Even three months after she appeared at Elton's annual AIDs Foundation gala, Franklin considered doing the occasional performances.
She scheduled a handful of shows in 2018 at the Detroit nightclub which was named after her, but they were eventually cancelled on the recommendation of her doctor.
Tragically, nine months after her final ever live performance on 16th August 2018, Aretha died of the pancreatic cancer she bravely battled for nearly a decade.
Elton was honoured that she mustered the strength to sing at his benefit concert, and paid tribute to her talent on the day of her death.
"I was fortunate enough to spend time with her and witness her last performance – a benefit for the Elton John AIDS Foundation at St John The Divine Cathedral," he wrote to his Instagram followers.
"She was obviously unwell, and I wasn't sure she could perform. But Aretha did and she raised the roof."
"She sang and played magnificently, and we all wept. We were witnessing the greatest soul artist of all time."
Elton was absolutely correct - Aretha's final ever performance was heartbreaking and empowering, and reiterated that she was the undisputed 'Queen Of Soul' right until the end.