How Aretha Franklin inspired one of Queen's most treasured songs
3 April 2023, 11:31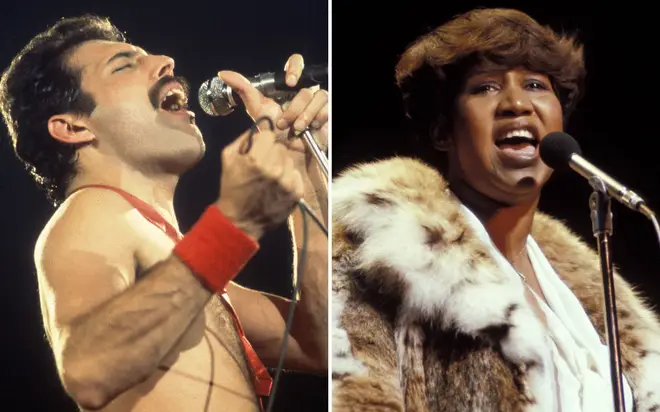 Aretha Franklin had one of the most incredible voices ever to grace our ears.
The soul legend had so much power and emotion when she sang, you'd feel the force of every lyric and every note she reached.
Of course, Aretha Franklin was renowned for her talent behind the microphone, but Freddie Mercury wasn't half bad either.
On the other end of the music spectrum, Freddie brought operatic scale and exuberance to rock 'n' roll with his awesome voice.
But when artists hold such a unique talent, they're bound to offer plenty of inspiration and influence to other artists.
That's precisely what happened when Freddie heard Aretha, and even wrote one of Queen's most treasured songs whilst channeling her energy.
'Somebody To Love' is a soul-searching ballad where Freddie questions the role of God in someone's life who hasn't found love.
Aretha fascinated Freddie, and he was so full of admiration for her, he attempted to write a gospel song that'd fit Queen's opera rock style.
Queen - Somebody To Love (Official Video)
'Somebody To Love' was the lead single from Queen's 1976 album A Day At The Races, and perfectly encapsulates the band's charm in their earlier years.
It was also a huge success for Queen, reaching No.2 in the UK charts and No.13 over in the US, setting them on path to conquer both sides of the Atlantic and filling stadiums around the world.
Much like their legendary hit 'Bohemian Rhapsody', Freddie employed the use of choir-like vocals to achieve the gospel feel he wanted to emulate.
Talking about the track's inspiration, Freddie said: "We had the same three people singing on the big choir sections."
"But I think it had a different kind of technical approach because there was this sort of Gospel way of singing, which I think was different to us. Sort of going to Aretha Franklin, sort of made them go a bit mad."
"I just wanted to write something in that kind of thing" he continued. "I was sort of incensed by the Gospel approach that she had on her albums, the earlier albums."
"Although it might sound the same kind of approach on the harmonies, it is very different in the studio, because it's like a different kind of… a different range."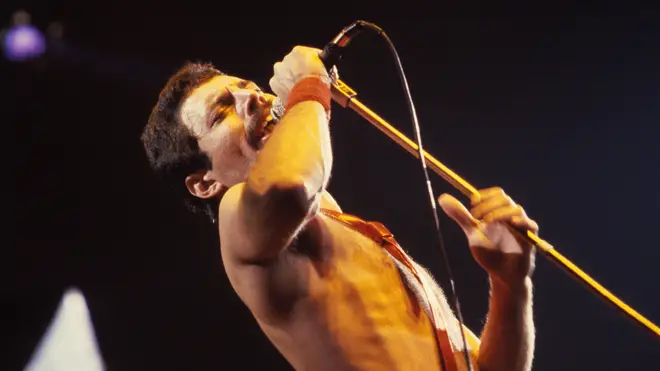 Freddie loved the song so much, he himself thought it was a better written song than 'Bohemian Rhapsody'.
"People will obviously no matter how hard you try will think in terms of your past hits. That's inevitable." he said.
"But I think it's up to the group and musicians to really think in other terms. From my point of view, I mean, as far as the writing side of it is concerned, I said 'Ok. 'Bohemian Rhapsody' is a big hit'."
"But as far as my writing ability is concerned I think I can write better anyway. I mean, I went and wrote, for my estimation, I think a song like 'Somebody To Love', is in my estimation, a better sort of… from the writing aspect a better song."
Freddie's bandmates Brian May and Roger Taylor both recognised that Freddie was channeling Aretha in 'Somebody To Love', and embraced the song's soulful feel.
"'Somebody To Love' is Aretha Franklin-influenced. Freddie's very much into that. We tried to keep the track in a loose, gospel-type feel. I think it's the loosest track we've ever done" Roger once noted.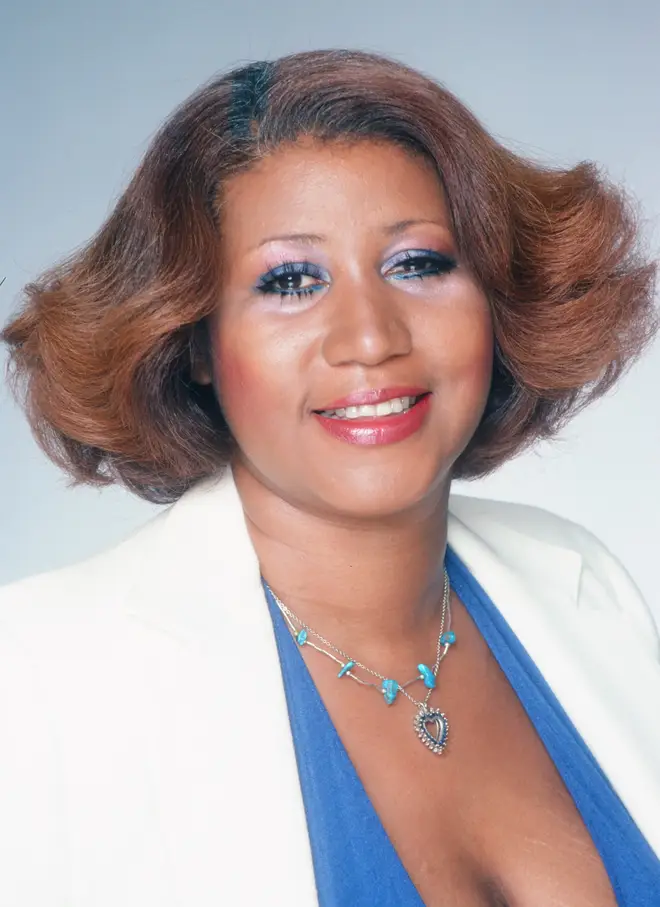 Brian May also commented on the unlikely influence for the opera rock band on 'Somebody To Love', insisting that: "Freddie wanted to be Aretha Franklin."
"You have to bear this in mind. That explains everything. He loved Aretha. This was his Gospel epic…" he continued.
"Freddie came in very well prepared with a lot of vocal parts. We just worked our way through it. A very good feeling. I always remember feeling 'This is going to be something great'."
It was perhaps fitting then, that George Michael paid tribute to Freddie's glorious song by covering it during the Freddie Mercury Tribute Concert in 1992.
George was an enormous fan of Aretha himself, and luckily had the pleasure of working with her on 'I Knew You Were Waiting For Me' in 1987.
Although Freddie never got the chance to sing alongside the Queen Of Soul, there's a lot of Aretha in 'Somebody To Love', which you just can't help but love.
You can really feel Freddie digging into his soul and ramping up the song's gospel qualities in the incredible isolated vocal below:
Queen - Somebody To Love (Only Freddie's Vocals)