Freddie Mercury feared one of his greatest songs was going to be a 'complete disaster'
7 October 2022, 16:45
His voice is instantly recognisable.
Freddie Mercury sang with power, precision, and huge amounts of personality as Queen's legendary frontman.
His incredible three octave vocal range launched the band into global stardom, forging a distinctive sound that blended various genres from rock all the way to opera.
It was always Freddie's intention to "bring opera to the masses" and he certainly achieved that - look no further than the iconic track 'Bohemian Rhapsody'.
His immense voice only improved from Queen's early days, with Freddie making an enormous impact on music in only a relatively short time.
Outside of his career as one of rock 'n' roll music's most unique talents, Freddie would later venture into opera himself testing his voice against the greats.
In fact his 1987 hit single 'Barcelona' saw Freddie sing alongside with one of the world's most revered and respected opera singers, Montserrat Caballé.
The song was a huge success around the world, and Freddie achieved his dream of singing opera with his most beloved opera singer.
But the incredible duet could've ended as a "complete disaster" with Mercury having serious doubts that it'd work out.
Finding Freddie: Episode 4 - Making Barcelona Part 1
Mike Moran, the legendary composer who co-wrote and co-produced the album Barcelona with Freddie, said: "Very few people can sing like Freddie Mercury."
"He's one of the most unique performers I've ever had the fortune to work with," he explained in the official YouTube series Finding Freddie.
"Freddie's an amazing vocalist and he's got immense range. Got great control over his voice, great phrasing."
The time that stands out to Moran the most was during the recording of the 'popera' hit, when Moran said he was blown away by Freddie's vocal talent.
"I don't think Fred sung better at any other time in his life. Fred never tried to sing operatically, but Fred was a great performer," Moran gushed.
"He could have done anything really I suppose. The power and the passion he put into it is the same as a tenor in an opera."
But Freddie himself doubted he could prove his worth against the opera greatness of Montserrat Caballé.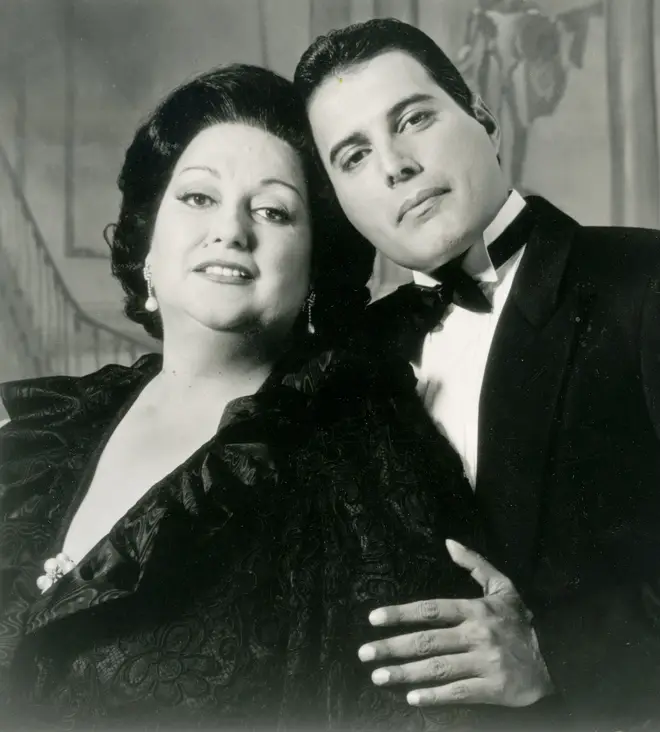 Freddie first came into contact with Caballé after he revealed she was his favourite performer in an interview, after seeing her sing alongside Luciano Pavarotti.
Her people set up an opportunity to meet in 1986, and Peter Freestone (Freddie's personal assistant and long time friend) confessed it was the most nervous he'd ever seen Freddie.
In the Finding Freddie documentary series, Moran remembered: "Fred… was excited for one thing because she was an absolute idol of his."
"But on the other hand, he said, 'We might not get on, personally I don't know what she's like.' So we tried to lighten the atmosphere a bit in case it turns out to be a complete disaster."
Caballé was incredibly down to earth however and admitted she was a huge fan of Queen, which saw them strike up a friendship within minutes.
After having dinner together at Freddie's Garden Lodge home in Kensington, Moran said: "They were like old friends after about 10 minutes and that was it."
Freddie then mustered the courage to ask Caballé to collaborate on a song together.
Her brother was the music director of the upcoming 1992 Olympic Games in Barcelona, and who better to record a theme song with than Freddie Mercury?
She agreed, so Freddie began writing and recording in the studio with Moran.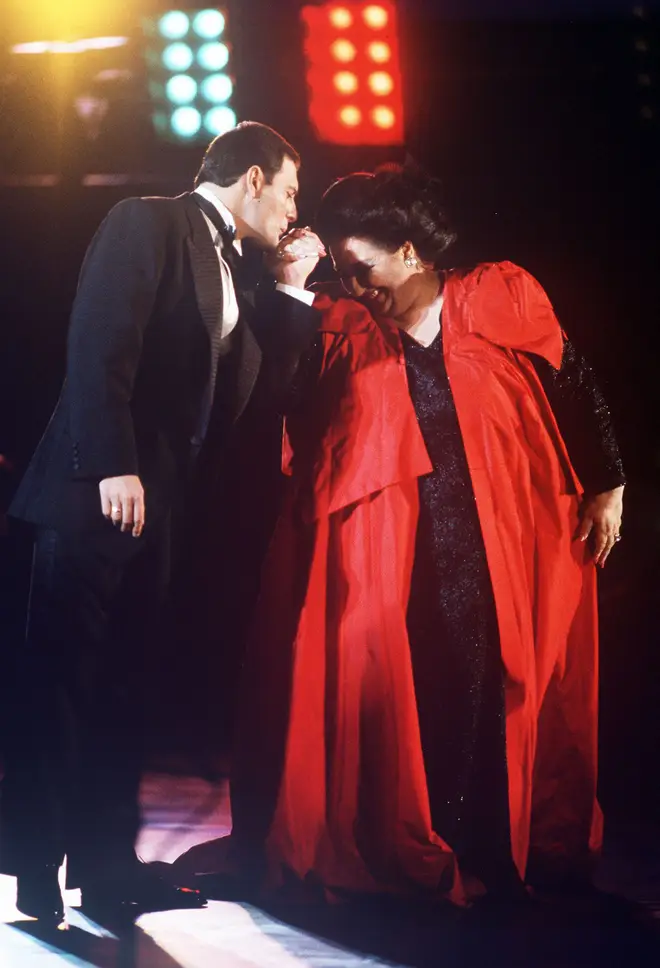 "It wasn't an easy process" Moran revealed, having the task of fitting together to unique talents with equally unique voices.
But it worked out superbly, and became the biggest hit of Freddie's solo career.
After his death in 1991, 'Barcelona' became the theme song for the 1992 Olympic Games which saw the classical crossover climb the charts around Europe.
It was a particularly special moment for Freddie, and his assistant Peter Freestone said that the Queen singer welled up watching Caballé perform a song he'd written.
"When Montserrat sang 'Barcelona', after her first take was the nearest I ever saw Freddie to tears".
"Freddie was emotional, but he was always in control of his emotions, because he could let them out in performing or writing songs."
"He grabbed my hand and said: 'I have the greatest voice in the world, singing my music!' He was so elated."
Freddie Mercury & Montserrat Caballé - Barcelona (Original David Mallet Video 1987 Remastered)