Boy George on doing I'm A Celebrity 2022: "It's about bloody time a gay man won"
4 November 2022, 14:06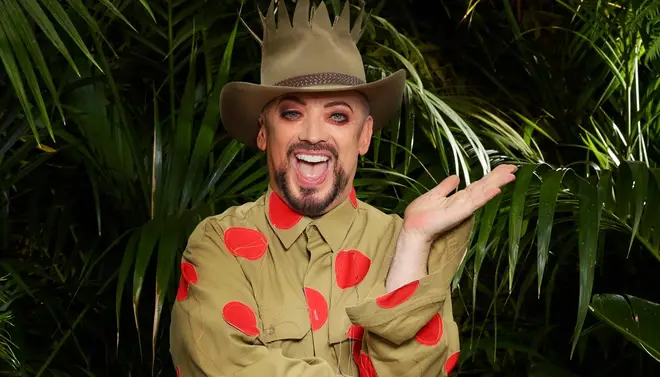 Boy George says he is competing to become the next 'Queen of the Jungle'.
And Boy George has declared that "it's about bloody time a gay man won" as he prepares for a stint in Australia's Springbrook National Park.
If the Culture Club legend does win I'm A Celebrity... Get Me Out Of Here! this month, he'll be the first gay contestant since Christopher Biggins back in 2007 to win the reality television series.
The iconic singer is already entering the jungle from the top of the pile, confirming that he'll be the highest-paid celebrity during the 2022 series.
It's reported he'll will receive a whopping £500,000 fee for appearing, far out-stripping any other of his fellow campmates.
In a recent interview, Boy George has also revealed that it was the show's hosts, Ant and Dec, that convinced him to enter the jungle on the show's return Down Under.
He also promised to be as "Boy George as possible" despite the unglamorous location.
"I'll be a Queen darling! Has anyone gay ever won? It is about bloody time isn't it, we are so fashionable now, the gays" he said.
"Listen, I don't think you should go on a show like this if you don't want to do your best."
"It's the same as walking on stage. I don't ever walk on stage and think I will give a half level performance."
"I feel like I've been paid well for it so I'm going to be as Boy George as I can" the 'Karma Chameleon' singer continued.
He also revealed that after appearing on Saturday Night Takeaway earlier this year, he was persuaded by Ant and Dec to head to Australia.
Even though he declined at first because he's a vegetarian, it didn't take the Geordie presenters long to turn his head.
"I was asked a couple of times in the past. Then I went on Saturday Night Takeaway, and I felt like I was set up by Ant and Dec" he said.
"Because they asked me 'what does Karma Chameleon mean?' And I was like, 'never having to do I'm A Celebrity' as a kind of joke."
'And then they said to me, 'what would make you do it?' and I said, 'if you did like a vegan or vegetarian one', I think I said vegan, but I am not vegan, I am vegetarian. And they said we can, and I thought 'oh s***."
They managed to charm him, and weeks later Boy George eventually signed on to become the highest-paid contestant in 2022.
"I spoke to Ant and Dec, and you know how charming they are.'I decided to do it and then I spoke to them, and they just encouraged me, you know, as they do."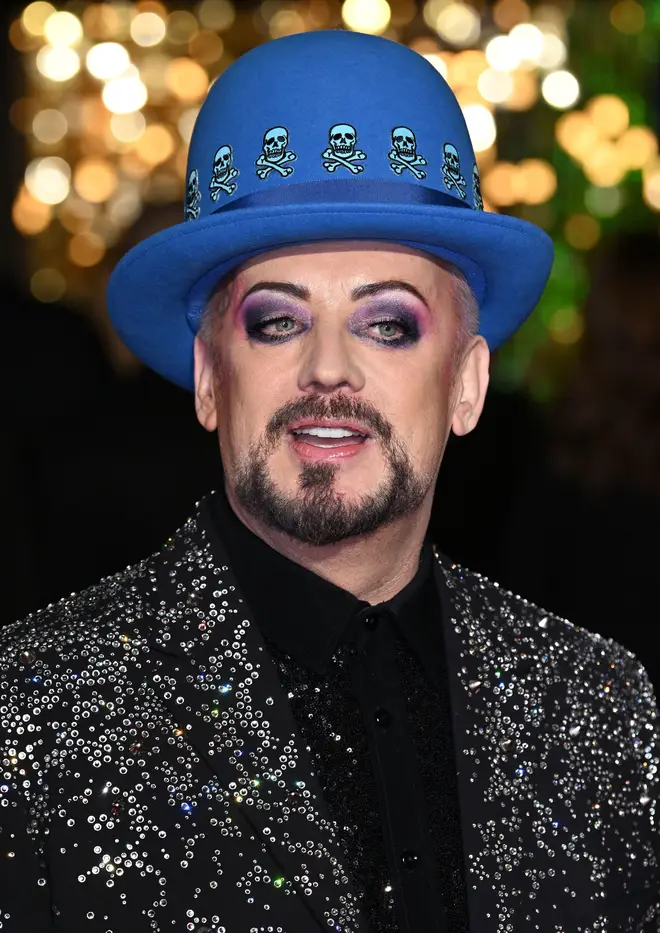 Boy George is bringing his own unique jungle glam look to the show, being the first ever contestant to customise the uniforms each celebrity is given.
He's added red polka dots to his khaki attire and other details to his hat, though he didn't have approval from the show's bosses.
"Well, I didn't ask permission. They sent me the hat and it was just too small. So, I just chopped it up," George admitted.
"To be honest with you, I got sent two shirts. I didn't think I would get away with that. I just did it. I actually don't know whether I'll be wearing it. I haven't been told yes or no."
Renowned for his flamboyant fashion, Boy George generally tones it down these days as he's more comfortable in himself.
Having been sober for 14 years, he's now a practicing Buddhist and hopes to surprise his fellow campmates and the general public with his new outlook on life aided by the therapies he's undertaken.
"In the last two years, I've been practising this thing called the three principles, which is, it's not really therapy as such, because it's about how you manage your own thinking" George detailed.
"I guess the best way to describe it is mind laundry, where you kind of look at your reactions to things and a large part it is about taking a breath before you react in the current culture. Because we have these devices where we can insult people and we can respond to people immediately."
"In camp, I'm going to obviously do yoga, and I chant, and I know that will annoy some people so I can hopefully find a space where I can do that because I think that will keep me sane."