New David Bowie album: 10 previously unheard tracks to be released
26 April 2019, 09:53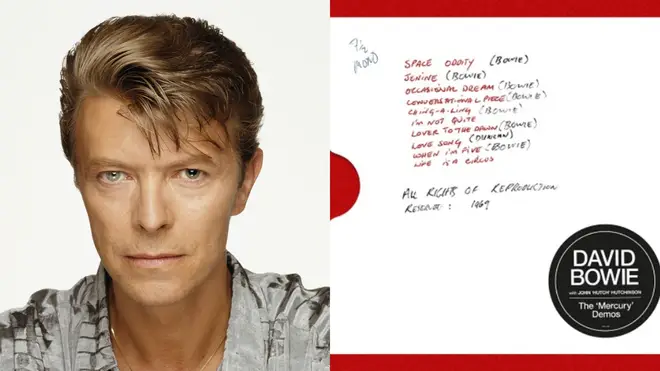 A posthumous album of David Bowie tracks recorded in 1969 is set to be released - including 'Space Oddity' in its original form and clips of Bowie singing The Beatles' 'Hey Jude'.
The extremely rare collection named The Mercury Demos is set for release on June 28 through Parlophone.
The tracks were captured in David Bowie's small London flat: "I recall how we lived on the corner of a bed..." he later said of the tiny property.
The 41-minute recording was made in one take on a Revox reel-to-reel tape machine in 1969.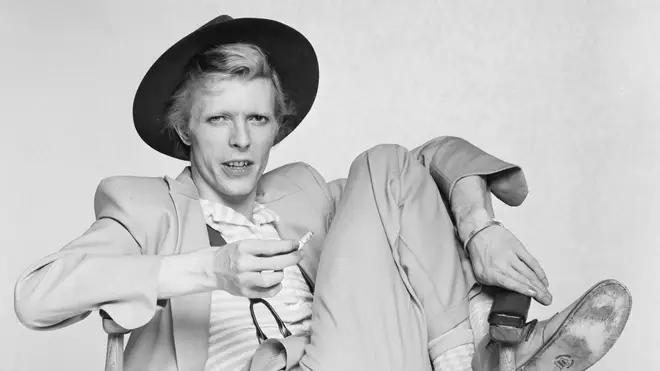 Bowie's vocals are accompanied by jazz guitarist John 'Hutch' Hutchinson and the album's artwork is will be a setlist in David's own handwriting.
The personal album was key in securing Bowie's record deal with Mercury Records and was recorded on request by A&R man Calvin Mark Lee so he could send it to the top boss at the label, Bob Reno.
A press release celebrating the launch says: "The version of 'Space Oddity' from The Mercury Demos, originally released with edits on the Sound & Vision boxed set, is presented here in its true context for the first time.
"The other nine recordings on the album are all previously unreleased. In addition to the Bowie originals, the session also includes the Lesley Duncan composition 'Love Song,' later recorded by Elton John for his Tumbleweed Connection album. 
"Bowie's own 'Conversation Piece' is announced as a new song and 'Janine' features a short, 19-second section sung to the melody of The Beatles' 'Hey Jude.'"