Dolly Parton says the '9 to 5' movie sequel has been cancelled
1 November 2019, 15:13
Dolly Parton has broken our hearts by revealing that plans for a 9 to 5 sequel have stalled.
"Actually, I think we've dropped that whole idea," the country music icon told Entertainment Tonight this week.
"I don't think we're gonna do the sequel."
Dolly said that she and her co-stars, Jane Fonda and Lily Tomlin, weren't happy with any of the ideas that had been put forward, and they didn't want the legacy of the comedy to be tarnished.
"We never could get the script where it was enough different than the first one, and that one turned out so good," she added.
Back in March last year, Dolly revealed a 9 to 5 sequel was in the works, particularly as it made perfect sense to make a follow-up in the #MeToo era.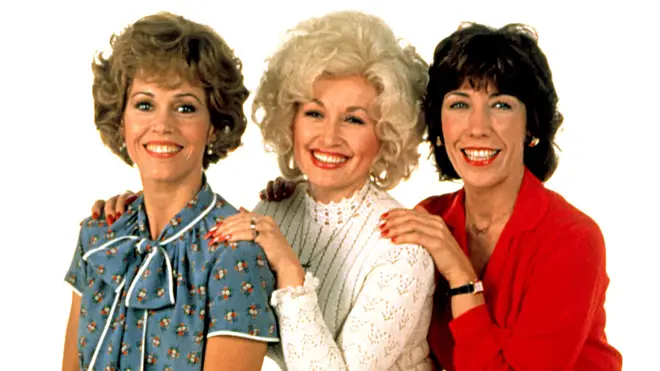 The original movie followed a group of aggrieved secretaries, who turn the tables on their chauvinistic boss.
"I've been talking to Lily and Jane ... Actually all these years, we've talked about doing a sequel to 9 to 5 and it never made any real sense until just recently," Parton told Nightline at the time.
However, there is good news, with Dolly adding that the original cast might still get together.
"We're thinking we might do a completely different thing together, Jane, Lily and I," she said. "We may do something different altogether, but I don't think we'll continue with [the sequel]."
Dolly Parton's new Netflix series Heartstrings will premiere on Netflix on November 22. Each of the show's eight episodes takes its plot from one of Dolly's classic songs.
Meanwhile, the West End adaptation of 9 to 5 recently recruited David Hasselhoff to star in the show.