Jane Fonda confirms a 9 to 5 sequel is definitely happening!
27 July 2018, 10:58 | Updated: 27 July 2018, 11:13
What a way to make a living...
It was one of the most fun movies of the 1980s, and it's finally getting a follow-up nearly 40 years later.
Jane Fonda has confirmed that a sequel to 9 to 5 is in the works. Fonda starred in the 1980 classic alongside Dolly Parton and Lily Tomlin, and she has now said that the trio "are intending" to appear.
The original film centred around three women who take down their sexist boss, by abducting him and taking over his business.
The sequel is thought to reflect the ongoing #MeToo movement, and could feature young women seeking out the original characters for help.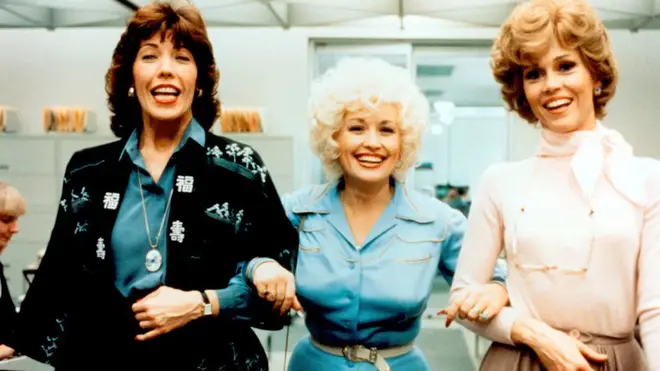 Fonda was appearing at a Television Critics Association panel about her new HBO documentary, Jane Fonda in Five Acts, when she confirmed the news.
"My role is as an executive producer, and I'm working with the writers, with Lily, and talking to the writers," she said.
Fonda said she found it disappointing that women still have a difficult time in work environments.
"I'm sorry to say the situation is worse today," she said. "Today a lot of the workforce is hired by an outside company. Who do you talk to if you have a problem?"
It was previously reported that actress Rashida Jones was working on a script for the sequel, and that creator Pat Resnick was also involved.