Duran Duran's Andy Taylor opens up on 'death sentence' cancer diagnosis
16 January 2023, 12:11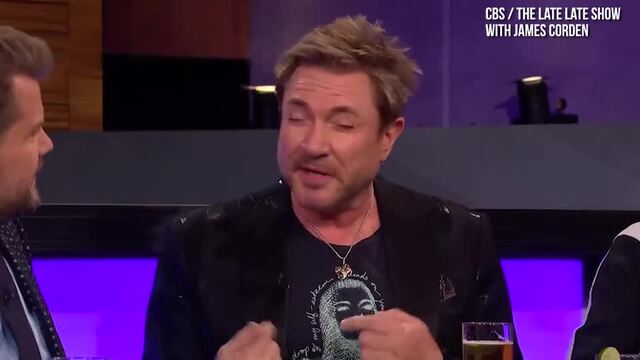 Is a Duran Duran biopic on the way?
Andy Taylor was forced to miss his former band's Rock and Roll Hall of Fame induction last year.
Andy Taylor has opened up about being diagnosed with metastatic stage 4 prostate cancer.
The ex-Duran Duran guitarist was forced to miss his former band's induction to the Rock and Roll Hall of Fame due to his illness, with the band revealing the sad news from the stage at the ceremony.
Taylor told 5 News that he was diagnosed four years ago, soon after noticing an "arthritic sort of pain" when out for a jog and later noticing lumps on his neck.
"I went and had a biopsy done, and I came back for the results – and no-one could be prepared for that this day," he said.
"And actually, the consultant was a little late, and he sat down and said, 'I'm sorry, I'm so sorry' – and I thought he was apologising because he was late.
"And he said, It's prostate', and I'm like, 'Yeah, well, my dad had that. I understand'. He said, 'But it's stage 4, metastatic, which is a death sentence'."
Duran Duran's Andy Taylor on his prostate cancer diagnosis | 5 News
Of Duran Duran's public announcement of his condition, Andy said: "Because I had to miss the ceremony... it's funny how these things collide, so I wrote a letter to the band, just explaining the situation.
"They very graciously, generously read that out before the ceremony. And that's when it went public."
Taylor noted that his former band have a large female fanbase, and said that those fans could urge their partners and boyfriends to get a taste for prostate cancer.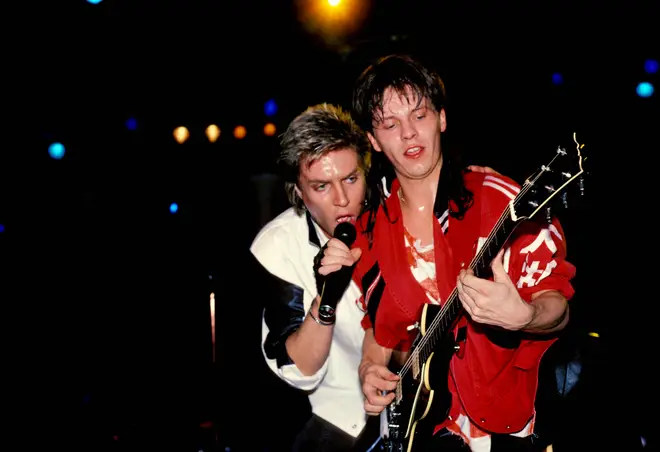 In his letter read by his Duran Duran bandmates, Andy said: "I'm truly sorry and massively disappointed I couldn't make it.
"Let there be no doubt I was stoked about the whole thing, even bought a new guitar with the essential whammy!
"I'm so very proud of these four brothers; I'm amazed at their durability, and I'm overjoyed at accepting this award.
"I often doubted the day would come. I'm sure as hell glad I'm around to see the day."
You can contact specialist nurses at Prostate Cancer UK at 0800 074 8383 for free, unbiased confidential support and information.