Duran Duran facts: Name meaning, songs, albums and members explained
26 July 2023, 13:27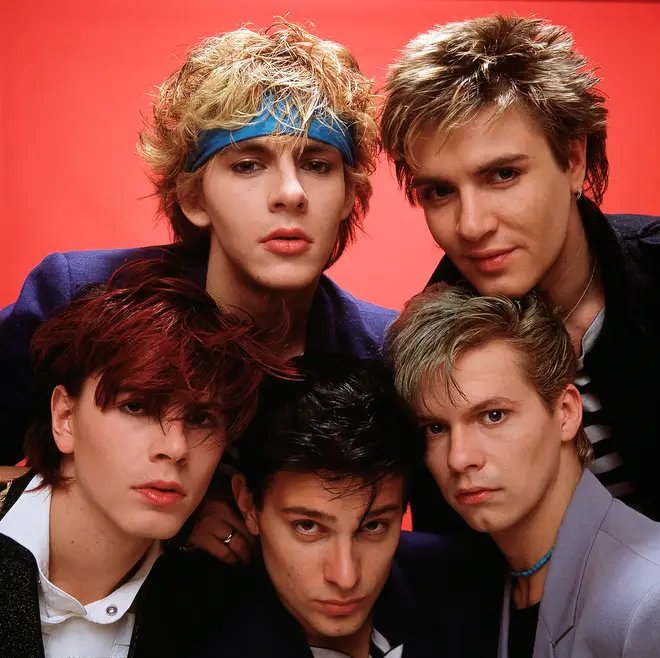 Duran Duran were one of, if not THE biggest band of the 1980s.
They perfectly encapsulated an era of excess and swagger, but also created so many brilliant songs that haven't dated one bit.
Here are all the big facts about the synthpop legends...
Where did Duran Duran get their name from?
Barbarella - Durand Durand
John Taylor and Nick Rhodes formed Duran Duran in 1978, where they became the resident band at Birmingham's Rum Runner nightclub.
There were many other nearby nightclubs, with the most significant one being Barbarella's.
They decided to name the band after a character from the sci-fi movie Barbarella. Milo O'Shea played the character named Mr Durand Durand.
Who are the members of Duran Duran?
Formed by keyboardist Nick Rhodes and bass guitarist John Taylor, they were later joined by drummer Roger Taylor, guitarist Andy Taylor and singer Simon Le Bon.
This was the group's most successful line-up, known as the 'Fab Five'.
John Taylor, Nick Rhodes, and Stephen Duffy first formed Duran Duran in Birmingham in 1978.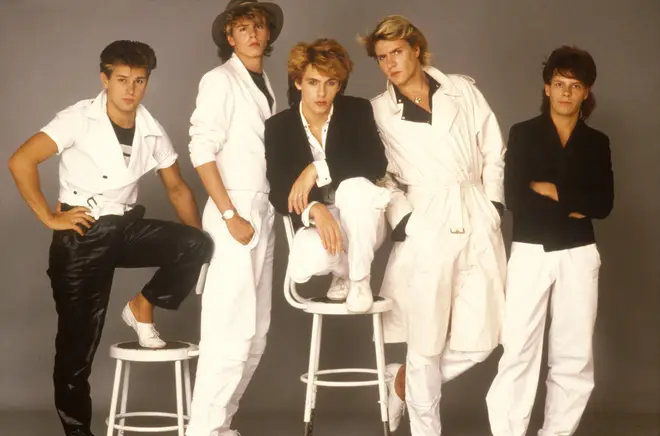 In April 1979, the trio played their first show. Simon Colley soon joined them, but he and Duffy quit a few months later. Andy Wickett also joined as lead singer.
They then hired Roger Taylor (not the Queen one), while Alan Curtis came in too. Wickett quit in late 1979.
Jeff Thomas then took over as singer, and they took up residence as the city's Rum Runner nightclub's house band in early 1980. Curtis quit the band, and Thomas was sacked due to disputes and various conflicts.
Andy Taylor responded to a Melody Maker post and travelled from Newcastle to audition in April 1980. Although Andy came from a completely different rock music background and had years of experience playing with cover bands, his varied playing style was considered as the ideal complement to the band.
Simon Le Bon, a London singer and acting student, was suggested to the band by an ex-girlfriend who worked at the Rum Runner in May 1980. Le Bon instantly made an impression on the band.
Andy and Roger left in 1986, before they all reunited in 2001. Andy left again in 2006, with guitarist Dom Brown joining the band as a session player and touring member.
Are the Taylors related?
Amazingly, no!
The three Taylors are not related, it's just one big coincidence.
What are Duran Duran's biggest songs?
Duran Duran achieved 14 singles in the top 10 in the UK, and 21 hits in the US Top 100. They have also sold over 100 million records worldwide.
Among their most famous songs include 'Girls on Film', 'Rio', 'Save a Prayer', 'Hungry Like the Wolf', 'Is There Something I Should Know', 'The Reflex' and 'Ordinary World'.
How many albums have Duran Duran released?
Duran Duran have released 15 studio albums.
Their debut was 1981's Duran Duran and their most recent 2021's Future Past.
Among their most successful were 1982's Rio, 1983's Seven and the Ragged Tiger and 1986's Notorious.
Which James Bond movie did Duran Duran record the main theme for?
Duran Duran - A View To a Kill [HD]
Duran Duran recorded the song 'A View to a Kill' for the 1985 movie of the same name starring Roger Moore.
It is still the only James Bond song to reach number one in the US, and was the biggest Bond hit in the UK until Adele's 'Skyfall' in 2012.
Duran Duran were chosen to do the song after life-long Bond fan John Taylor approached producer Cubby Broccoli at a party, and drunkenly asked "When are you going to get someone decent to do one of your theme songs?"
They co-wrote the song with long-time Bond composer John Barry. Le Bon later said of Barry: "He didn't really come up with any of the basic musical ideas. He heard what we came up with and he put them into an order.
"And that's why it happened so quickly because he was able to separate the good ideas from the bad ones, and he arranged them. He has a great way of working brilliant chord arrangements. He was working with us as virtually a sixth member of the group, but not really getting on our backs at all."
Was Princess Diana really a fan of Duran Duran?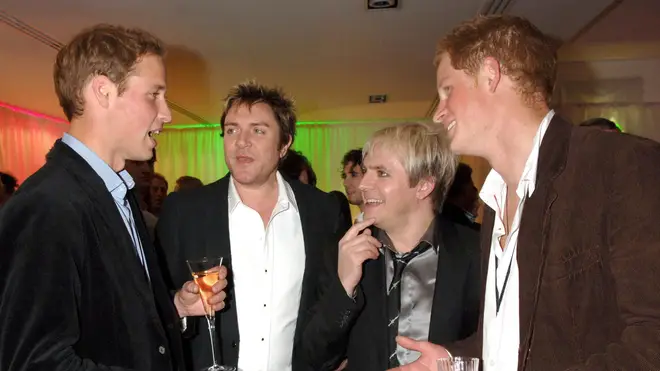 At the height of their fame in the 1980s, Princess Diana frequently referred to Duran Duran as her favourite band.
In 2007, the group performed at her memorial concert."We are honoured that she always referred to Duran Duran as her favourite band," Simon LeBon said at the time, "as she was certainly our favourite princess."