Wham! Netflix documentary first trailer unveiled: "How can the country be in love with these two idiots?"
16 June 2023, 11:42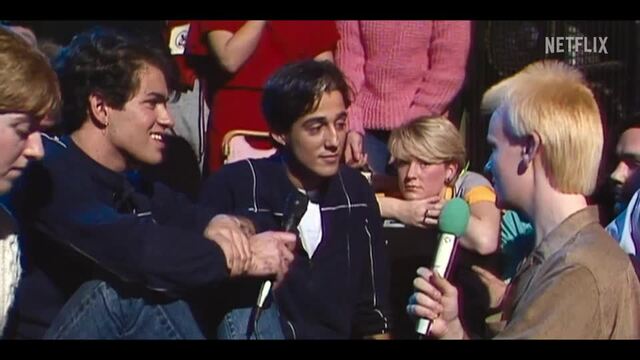 WHAM! – Netflix documentary full trailer
Andrew Ridgeley tells the story of Wham! in a new documentary for Netflix.
We've been eagerly awaiting the new Wham! documentary ever since it was first announced last summer.
As revealed at the time, the band's Andrew Ridgely has joined forces with Netflix to tell the story of the duo who took the pop world by storm from 1981 to 1986.
While the George Michael solo story has been well covered by the expanded George Michael: Freedom Uncut film, Wham! will focus on the duo formed with Ridgley when they were both just teenagers.
A new full-length trailer has just been released for the film, which will be available to watch on Netflix from July 5.
The film makes extensive use of George and Andrew's personal archives to include never-before-seen footage and previously unheard interviews, together with video and concert tape from the time.
Wham! - Wake Me Up Before You Go-Go (Official Video)
"We met when I was 11 and Andrew was 12," George is heard saying in the new trailer.
"Andrew changed my life in exactly the sort of way someone needed to change my life 'cos I was going to be a popstar."
Andrew had previously covered the Wham! years in his autobiography George and Me, which told the story of his friendship and collaborations with George, who died on Christmas Day in 2016, aged just 53.