Lionel Richie walks daughter Sofia down the aisle at traditional Jewish wedding in France
24 April 2023, 12:03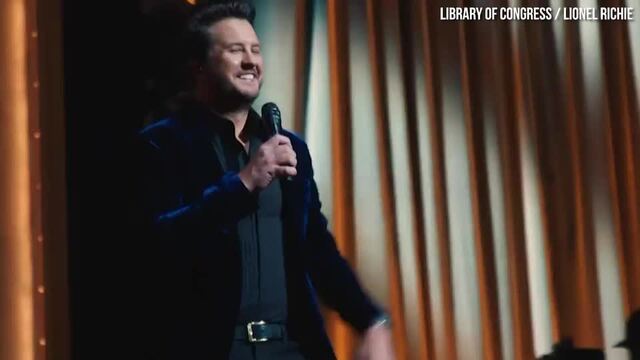 Lionel Richie recognised by Library of Congress as he wins award
Sofia Richie marries Elliot Grainge on the French Riviera.
Lionel Richie was on hand to walk his daughter Sofia down the aisle at the weekend as she married her partner Elliot Grainge.
Sofia and Elliot had a traditional Jewish wedding at the Hotel du Cap-Eden-Roc in the French Riviera on Saturday (April 22), after Lionel's daughter converted to her husband-to-be's faith.
As well as Lionel, also present for the occasion and all-important family photos were Sofia's mother Dianne Alexander, and Elliot's father Lucian Grainge and stepmother Caroline Grainge, the Daily Mail reports.
Lionel married Dianne in 1995, and they had Sofia in 1998. The couple split in 2004.
Also in attendance were Lionel's long-term partner Lisa Parigi and Sofia's sister Nicole, as well as Nicole's husband Joel Madden and sister-in-law Cameron Diaz.
Sofia confirmed the nuptials in a shared Instagram video post with Vogue Weddings, saying ahead of the ceremony that she would be "very sad" if Elliot doesn't cry when seeing her dress.
"I'm so excited to be married just because I'm marrying Elliot, I know that sounds so cheesy, but he's the man of my dreams." she said.
Sofia added: "I always had this vision of the big princess dress and going big, but as I got older, I realised that I wanted something a bit more simple.
"Maybe 'simple' isn't the right word because my dress definitely is not simple!"
After high-profile relationships with Justin Bieber and Scott Disick, Sofia started dating Elliot in around 2021.
They got engaged last year, with her conversion to Judaism confirmed earlier this month.