How many children does Madonna have, and who are they?
17 February 2023, 16:20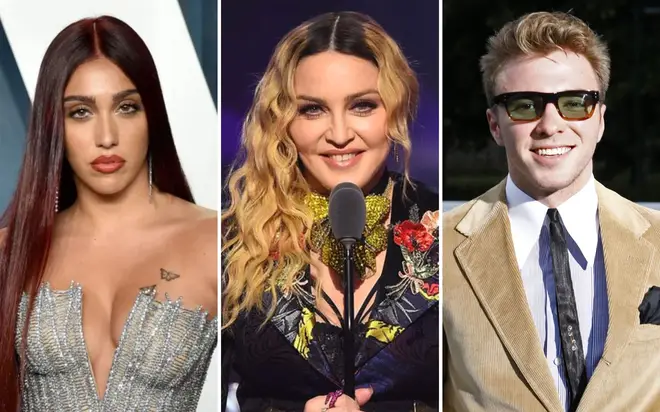 Madonna is called the 'Queen of Pop' for a very good reason.
Having sold out 300 million records worldwide, Madonna is the best-selling female artist of all time. No mean feat.
Over her incredible career, she changed what it means to be a modern female pop star, continually transforming to remain ahead of the game and retain full control of her creative output.
Madonna has never side-stepped controversy - in fact, she has embraced it with open arms, being outspoken about sex, religion, gender, politics, and more recently her own image in relation to her age.
Despite her exceptional talent and legacy, she has often been a divisive figure, and the nature of her brood has also courted varied opinions, both positive and negative.
She has a total of six children - two biological children and four adopted children.
Her family have grown more comfortable with the spotlight and fame that comes with being Madonna's kids, as she frequently posts pictures of them together on her social media channels.
But who are they, and what do they do now? Here's all you need to know:
Lourdes Maria Ciccone Leon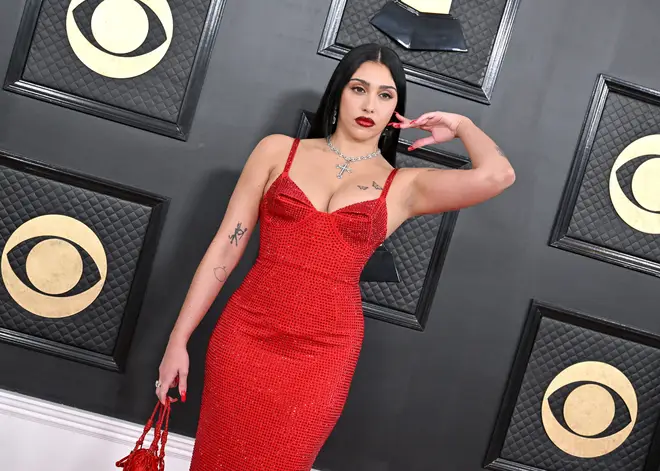 Lourdes Maria Ciccone Leon is Madonna's first biological child, and was born in 1996. Her father is Madonna's former partner and personal trainer, Carlos Leon,
After releasing her debut single 'Lock&Key' under the moniker Lolahol in August 2022, Lourdes is forging her own career in pop music as well as modelling.
She stated that she wanted the world to know that she was more than merely Madonna's daughter, saying:
"People think I'm this talentless rich kid who's had everything given to her, but I'm not", in an interview with Vogue magazine in 2021.
Rocco Ritchie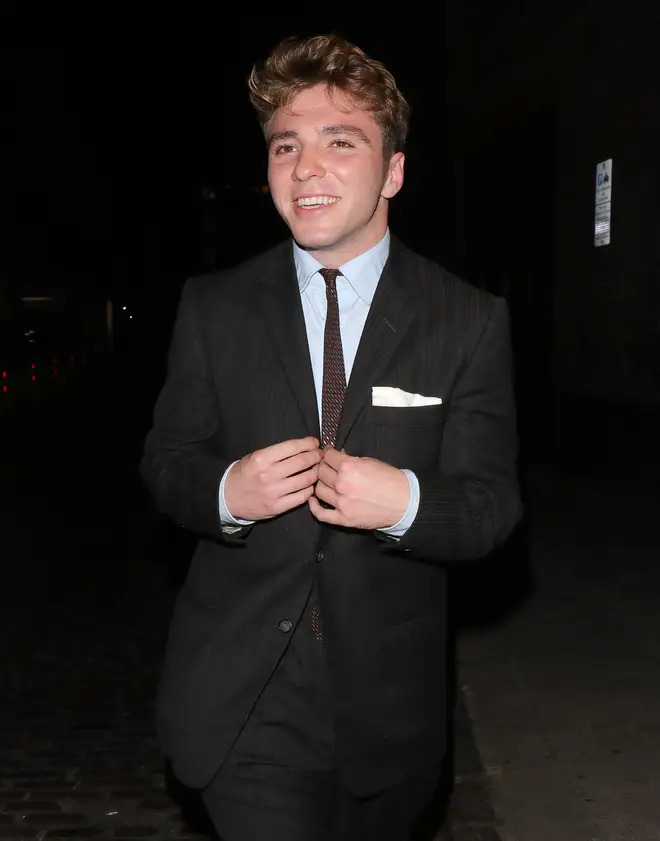 Rocco Ritchie is Madonna's second biological son and was born on 11th August 2000.
His father is British film director Guy Ritchie, who was married to Madonna from 2000-2008.
For the most part, Rocco chooses to stay out of the spotlight, but has been seen hanging out with celebrities like David Beckham's son Brooklyn and attending various fashion events alongside his mum.
Through his childhood, Madonna and Guy were locked in a bitter custody battle over Rocco, but after turning 18 he has maintained a loving relationship with both of his parents.
On his 21st birthday, Madonna paid tribute to her firstborn son on her social media channels, writing: "We have been on many trips together around the world...But the greatest journey I have taken with you is the one inside my [heart emoji]. Love you to the moon and back. Forever and always."
David Banda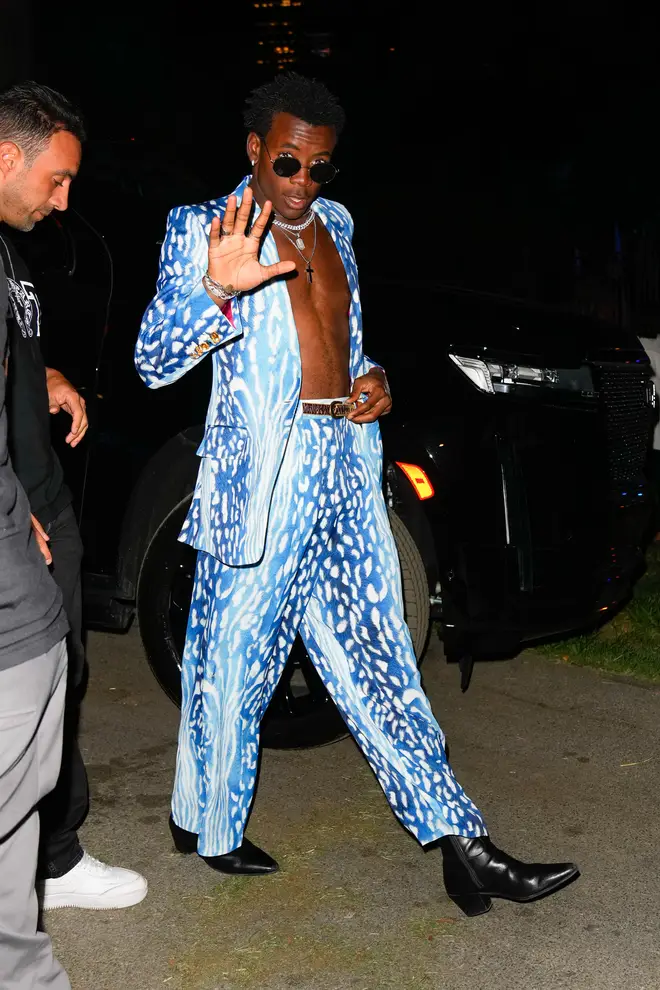 David Banda is the first child that Madonna adopted, becoming his legal mother in 2006 when he was barely a year old.
He is an aspiring football player, and was the reason behind Madonna moving to Portugal in 2017 so he could sign to a junior football academy.
Madonna opened up about her son to British Vogue in 2019, revealing the unique bond the two have.
"What he has more than anything is focus and determination," Madonna said.
"I'm pretty sure he got it from me," she continued. "He's the one I have the most in common with. I feel like he gets me; he has more of my DNA than any of my children so far. Let's see what happens – it's still early days for everyone."
Mercy James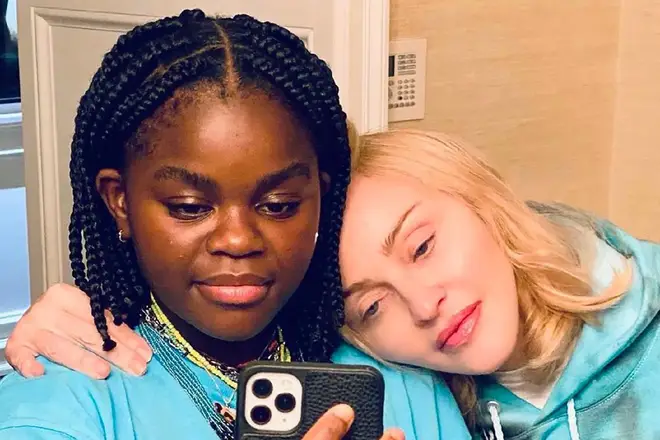 Madonna first tried to adopt her little girl Chifundo 'Mercy' James in 2009, but her application was initially rejected as she was not a resident of Malawi, the same country where she adopted Banda.
She re-applied and was later granted the right to adopt Mercy by the Supreme Court of Malawi.
Mercy frequently appears on Madonna's social media, but is keener on tearing up skateparks than becoming a pop star herself.
In tribute to her daughter, Madonna opened 'The Mercy James Hospital' in 2017 in Blantyre, Malawi.
Stella and Esther Ciccone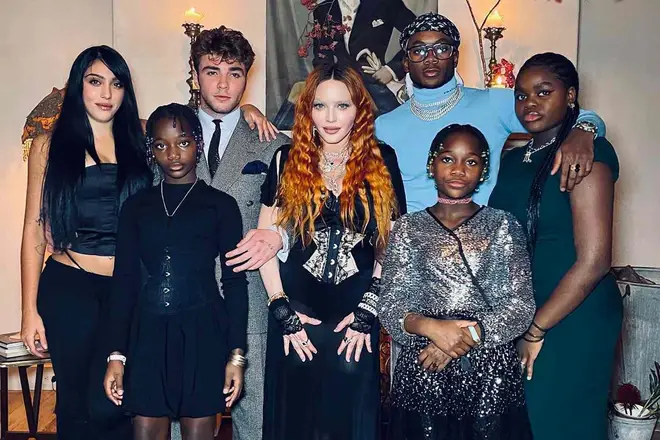 Twins Stella and Esther Ciccone are Madonna's youngest children, and were both adopted from Malawi.
Madonna adopted the siblings back in 2017 when they were both only four years of age.
Because they are so young, not a lot is known about Stella and Esther, although Madonna has shared a video of the girls both learning to play the piano, so there may be musicians in them yet.