Michael Bublé 'regrets' making Christmas album: 'People think I live in a cave'
10 November 2018, 17:58 | Updated: 16 November 2022, 15:24
"I promise you, I get it and I think I hate you."
Michael Bublé has become so synonymous with Christmas, just he joins the ranks of mulled wine, mistletoe, Father Christmas and Noddy Holder.
He has also become the subject of a rather funny meme, involving a dodgy photoshop of Michael coming out of his cave as soon as Christmas appears on the horizon.
It turns out, that not only has Michael seen it, he is not a fan.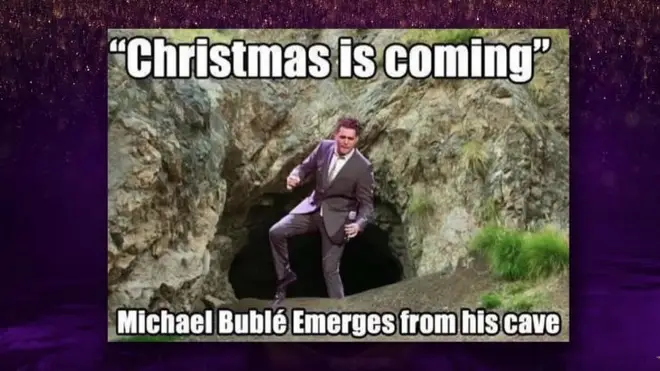 "You notice I don't find that as funny as everybody else?" he said on The Graham Norton Show last night (November 9).
"Do you know how many asshole friends I have that think that I haven't [seen it] and send me it and go, 'Look at the meme they have!'
"I promise you, I get it and I think I hate you."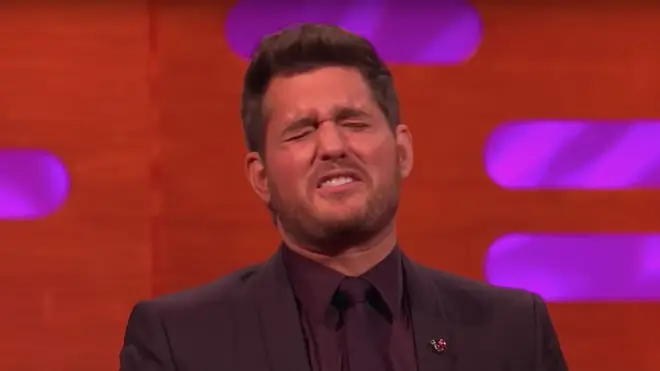 He went as far as to say he was a tad regretful of making the huge-selling Christmas album altogether.
"Now there are people who really think that I live in a cave," he complained. "There really are!"
He added: "I am so, so thankful… for the money. I can't wait to come out of my cave!"
Michael Bublé's new album Love is released later this month, and he has also announced the first dates of his world tour.
Right, where's that Bublé Christmas album?