Olivia Newton-John's husband emotionally opens up about losing partner for first time: "I still speak to her"
24 February 2023, 10:40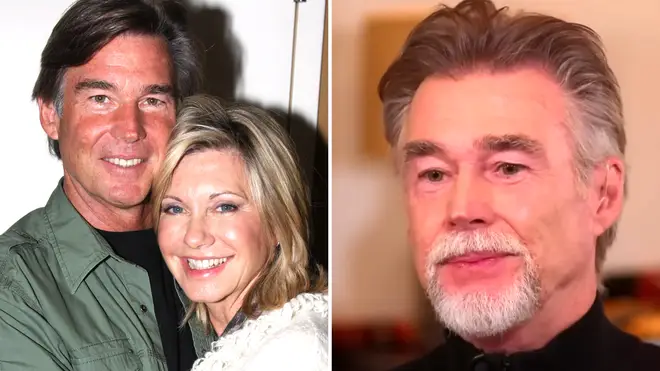 John Easterling, the husband of Olivia Newton-John, has spoken about dealing with the loss for the first time
Legendary singer and actor Olivia Newton-John passed away six months ago in August 2022 at the age of 73.
In a new interview, her husband John Easterling sat down with Olivia's daughter Chloe to speak about dealing with their tragic loss.
John revealed that he still feels her presence, and often speaks "out loud" to his former partner.
When Today host Hoda Kotb asked him when he feels Olivia "the most now," John said "late at night or early in the morning."
"And then you'll know I'll just be walking around the house or throwing the ball for the dogs and just speak to her out loud," he explained.
Olivia Newton-John's family shares memories of beloved icon
Easterling held Chloe's hand during the interview, adding: "A guy I was flying with said, 'You know, John, when you're lucky enough to have found your true soul mate, and you share a heart, when one passes, the other has the obligation to live life for both.'
"And that was very empowering and very powerful for me, and, you know, and gave a way forward."
This was John and Chloe's first TV interview since Olivia died on August 8, five years after she first announced that she was diagnosed with breast cancer.
Chloe is the daughter of Olivia Newton-John and her ex-husband Matt Lattanzi.
Olivia Newton-John first met John Easterling in the mid-1990s. He is the founder and president of the Amazon Herb Company, and they married in an Incan spiritual ceremony in Peru in 2008.