The classic Queen songs Brian May revealed were inspired by his love for wife Anita Dobson
4 May 2023, 11:56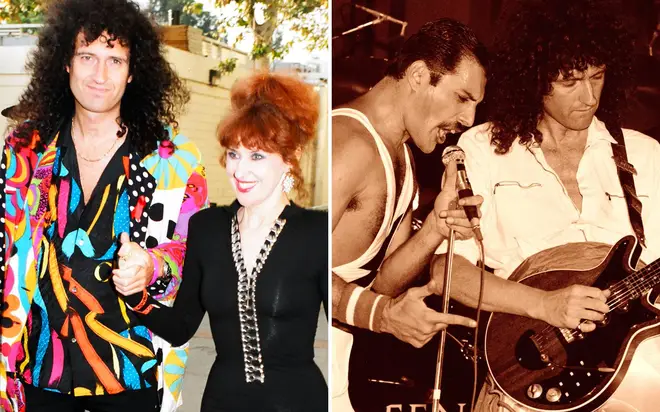 Love, or lack of, has been the cornerstone of pop music for the past century.
Countless songs have been written about the first moments of falling in love with someone, unrequited love, and love lost.
Of course, there are all kinds of themes and inspirations for pop music, but the songs relate to our experiences of the promise of love or the pain of falling out of it.
Even rock bands get in on the act too - some of the best heartbreak ballads of all time are written by rock stars.
That's precisely what Brian May set out to achieve when he wrote two classic Queen songs which have since become fan favourites.
Whilst recording with Queen whilst Freddie Mercury was still alive and with us, legendary guitarist Brian channelled the love he had for his wife Anita Dobson into two of their tracks.
Though neither song was released before Freddie succumbed to AIDS in 1991, aged just 45, one of the songs Brian wrote won him a songwriting award.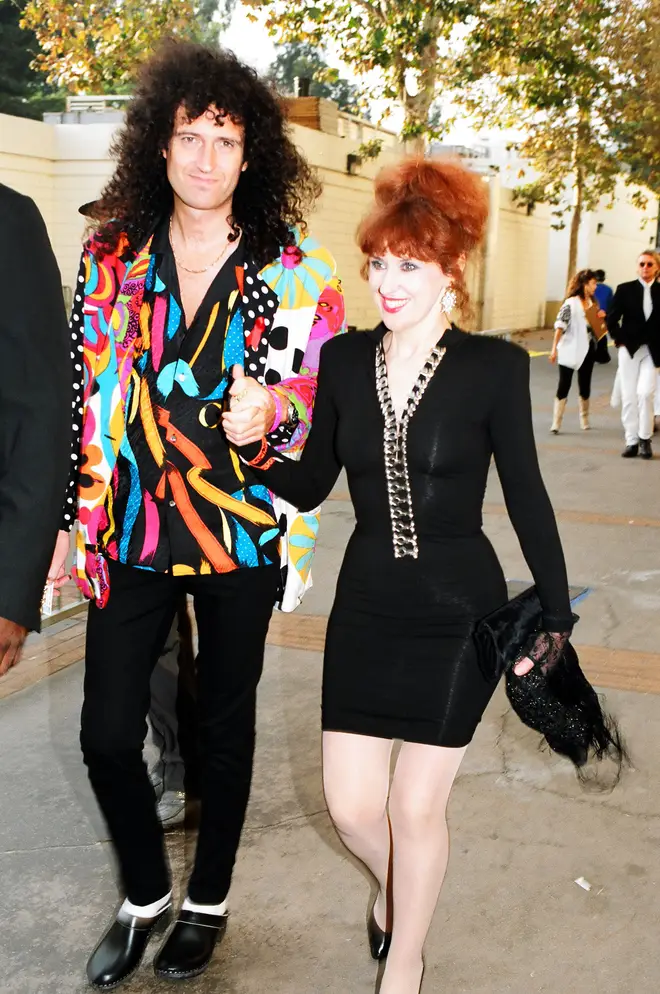 The first song Brian revealed was inspired by wife Anita was 'Too Much Love Will Kill You', which he co-wrote with songwriting collaborators Elizabeth Lamers and Frank Musker throughout 1986 and 1987.
Lyrics to the song came together when Brian first met Anita in 1986, saying he was in a "tangled state of mind" at the time.
The Queen guitar-slinger was still wed to his first spouse Christine Mullen, and because of his love for Anita, his marriage broke down.
It made Brian reevaluate the decisions he's made, later separating from Christine and struggling with depression over his perceived failure as a husband and father.
He recorded a version of 'Too Much Love Will Kill You' for his debut solo album Back To The Light, but it was the bigger, bolder version Brian did with Queen that he loved.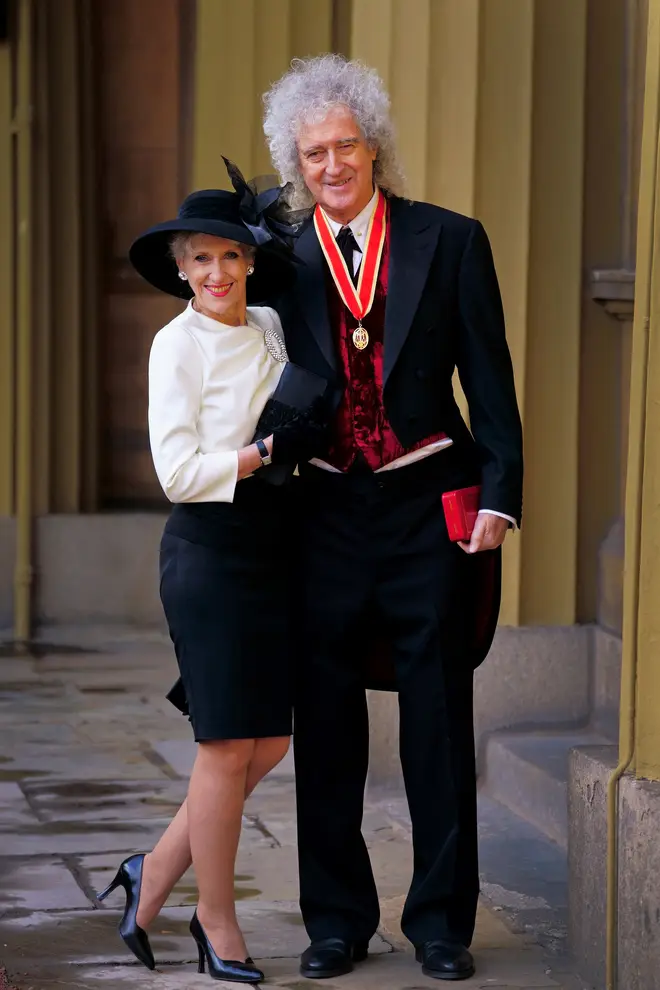 Queen - Too Much Love Will Kill You (Official Video)
Recalling the recording session, Brian said: "I loved working with Freddie to do that vocal. We were aware that the song was becoming something different, and it meant something different. We were all aware of it."
"We obviously knew Freddie's days were probably limited barring a miracle. So the song started to feel like something different. And we didn't shy away from making it very big, very Queen-like. And I like it," he added.
'Too Much Loved Will Kill You' made it onto Queen's final album, 1995's Made In Heaven, but would win Brian a songwriting award.
The version he wrote with Queen earned him an Ivor Novello Award for Best Song Musically and Lyrically.
"If you want to hear what the song originally had poured into it, with the blood, sweat and tears of my life, then that's this version," Brian later confirmed.
The other Queen song inspired by Brian's newfound love for Anita Dobson? 'I Want It All'.
Queen - I Want It All (Official Video Remastered)
Sadly, because of Freddie's declining health, Queen never had the chance to perform 'I Want It All' live despite it being a top three hit across charts around the world.
'I Want It All' is a song about having the ambition and the drive to get stuff done, inspired directly by an expression of Anita's who would say: "I want it all and I want it now".
Because of the bout of depression that Brian was suffering from when writing it, he'd channel his love for Anita and his defiance into big anthems such as this.
Of course, Freddie takes the lead vocals throughout the song, though Brian harmonises with him on two specific lines: "I'm a man with a one-track mind, so much to do in one lifetime..."
It refers to Brian coming out fighting after his mental health struggles with the help of his wife Anita, but was also a statement of a band coming out fighting, who had only recently found out that Freddie was fighting for his life.