Brian May interview: Queen legend reveals why the band haven't done a James Bond theme
4 November 2022, 06:00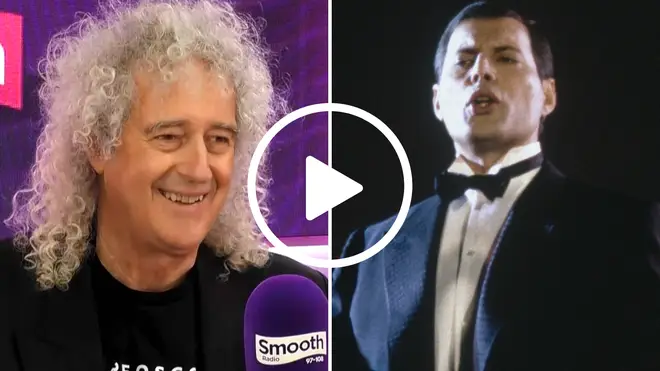 Queen are one of Britain's biggest-ever music exports, so it's strange when you think that they have never recorded a James Bond theme.
In the recent documentary The Sound of 007, Bohemian Rhapsody actor Rami Malek also pondered this exact thought, calling for Brian May and his bandmates Roger Taylor and Adam Lambert to do the next one.
Smooth's Jenni Falconer posed the question to Brian when he came in to promote his new book Stereoscopy is Good For You.
Brian also spoke about Queen's triumphant performance at the Platinum Jubilee earlier this year, and the emotions he felt at seeing the late Queen Elizabeth II tapping her spoon to 'We Will Rock You'.
He also gave an update about whether Bohemian Rhapsody could have a sequel in the future.
"You know what? A few people have said that, yeah. It's a shame," Brian said when thinking about why Queen didn't do a Bond theme while Freddie Mercury was alive.
"It's odd, actually, because I know Michael Wilson very well - him and Broccoli are the original producers of James Bond.
"And I've known him for years. But I've never really had the temerity to go up and say, 'Why don't you give us a Bond theme?' It's just never happened. It could happen, it could happen, it could happen."
Referencing the recently-released Queen song featuring Freddie's vocals, he added: "Good title. 'Face It Alone' is a good Bond title. I will talk to Michael Wilson."
Brian May's book Stereoscopy is Good For You is out now. Watch Brian showcasing the book below: