What Freddie Mercury thought of the Wayne's World scene that sparked Queen's revival
19 October 2022, 11:20
Freddie Mercury had a famous sense of humour.
And the legendary frontman of Queen was always the first to poke fun at even himself - take the video for 'I Want To Break Free' for instance.
But it was unfortunate that the video with all its cross-dressing goofiness saw US audiences turn against Queen during the 1980s.
The band were left in the wilderness by prudish American audiences, and their success during that time was limited.
Though, only months after Freddie Mercury tragically passed away, Queen's fortunes on the other side of the Atlantic would change drastically with the help of a famous head-banging movie scene.
Wayne's World was released on 14th February 1992, and featured Queen's classic 'Bohemian Rhapsody' in one scene that catapulted the song and the band to the top of the charts again.
Despite being bedbound, Freddie was able to watch a preview of the scene before his death on 24th November 1991, and he loved it.
Movie Scene - Wayne's World - Bohemian Rhapsody
And it was all thanks to the comedian Mike Myers - who stars as Wayne in Wayne's World - who fought to use 'Bohemian Rhapsody' in the scene over Guns N' Roses which was being pushed by the film's producers.
Before his rib-tickling vision came to light however, he needed permission from the band.
Brian May recalled: "I didn't know Mike Myers but he rang me up out of the blue and said, 'We've done this amazing sequence in our new film – can we have your approval?'"
The guitarist was reportedly given a VHS with a preview of the scene to show Freddie, who was battling with AIDS and sadly near to the end.
"I took it around to Freddie, who was not in a good state at that time. He was..confined to his bed, but I took it round and played it to him and he loved it."
"Strangely enough, the humour in it was quite close to our own. Because we did that kind of thing in the car, bouncing up and down to our own tracks!"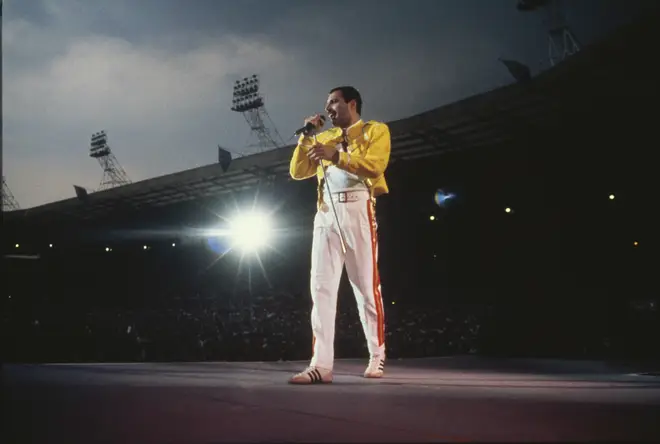 Wayne's World Reunited Apart - PARTY TIME!
Brian expanded on what happened in live-streamed interview about the making of the film, Wayne's World Reunited Apart, which stunned Mike Myers and the film's cast in real-time.
"I think, you, Mike, did get me the tape and I took it round to Freddie not long before he went and showed it to him. You know, you said you wanted to have the approval" Brian remembered.
"He loved it. He laughed and laughed. He was very weak, but he just smiled and laughed and said, 'Yeah, how wonderful is that?'"
May then added: "He (Freddie) had been known to say, 'Look, you know, I suppose I have to die before we get America back.'"
"But you guys did it. You got us back to a new American public. And Freddie was very aware of that. You guys should know that. He went to the next place knowing what had happened and enjoying it..."
"One, we found it hilarious and two, we found it rewarding. We released an album and that sketch, I think, was responsible for the album being such a big hit. I have to say we loved the movie, as well."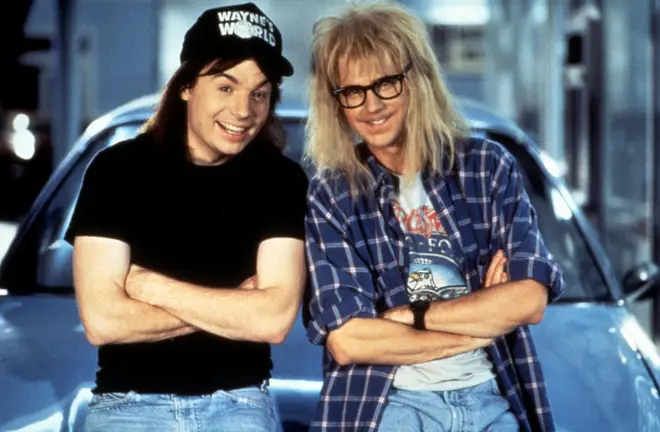 Brian confessed that the band themselves have a similar reaction every time they hear 'Bohemian Rhapsody' and instinctually head-bang when the riff comes in.
"It is a masterful piece of work but with Freddie's stuff and with Queen's stuff there was always a bit of tongue in cheek, you know, and I think you guys latched into that."
"I remember us, when the track came on the radio… and the middle bit came on, we are doing this anyway It's human instinct" said Brian as he mimes head-banging like the characters in the film.
Sadly Freddie never got to experience Queen's stateside resurgence after Wayne's World became a box-office hit, but at least he loved the way it happened.