Robbie Williams set to reshoot Rock DJ music video to celebrate its 20th anniversary
13 August 2020, 12:20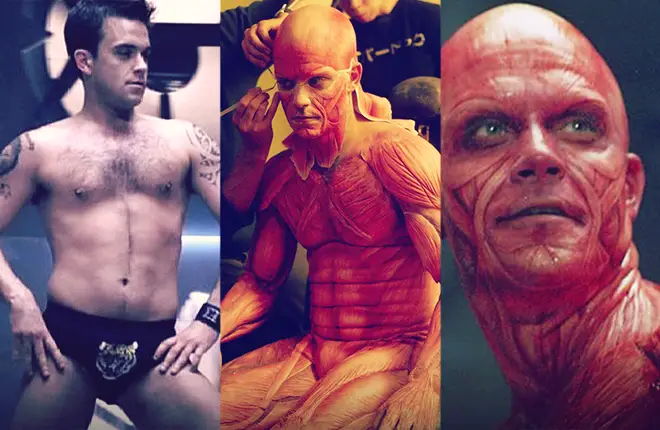 Robbie Williams is set to recreate his music video for 'Rock DJ' to celebrate the song's 20th anniversary, according to the video director.
'Rock DJ' featured on Robbie's third studio album, Sing When You're Winning and was released in July 2000 as the lead single from the album.
The track used samples from several songs, with the beat and strings from Barry White's song 'It's Ecstasy When You Lay Down Next to Me' and also a sample of 'Can I Kick It?' by A Tribe Called Quest.
It also featured a quote from 'La Di Da Di' by Slick Rick and Doug E. Fresh.
The song reached number one in the UK, Ireland, Iceland, and New Zealand, as well as the top 10 in Australia, Austria, Germany, Italy, Norway, Spain, and Switzerland.
Robbie Williams - Rock DJ
Video director Vaughan Arnell has now revealed the singer is planning on marking the song's 20th year with a revamped version of the video, saying: "Rob's got an idea actually about him coming back to remake it. It's quite funny.
"I can't tell you what it is but there's talk about reshooting it in a really funny way."
'Rock DJ' was the fourth best-selling song of 2000 in the UK, with the music video taking five days to film.
The music video features Robbie trying to impress a female DJ by stripping naked and eventually resorting to removing his skin and muscles, ending up as a skeleton.
The song won British Single of the Year, and the controversial video won British Video of the Year at the 2001 Brit Awards.
Barry White - It's Ecstasy When You Lay Down Next To Me
Robbie, now 46, sports black underwear with a tiger's head on the front, with Vaughan reminiscing: "Do you remember in the old days there was an advert, I think it was for Esso, and it said, 'Put a tiger in your tank'? They used to do a little tiger tail and that's where I got the idea from, to put a tiger in Robbie's tank basically."
Vaughan went on to explain how the original video was filmed, saying: "Basically to film it we were on a golf trolley. We had the camera on the back of it and then we were going around on a golf trolley. So just going round and round all day, you're just like leaning over like that.
"There's about five hours of [footage of] girls on their knees crawling around as they learned how to roller skate.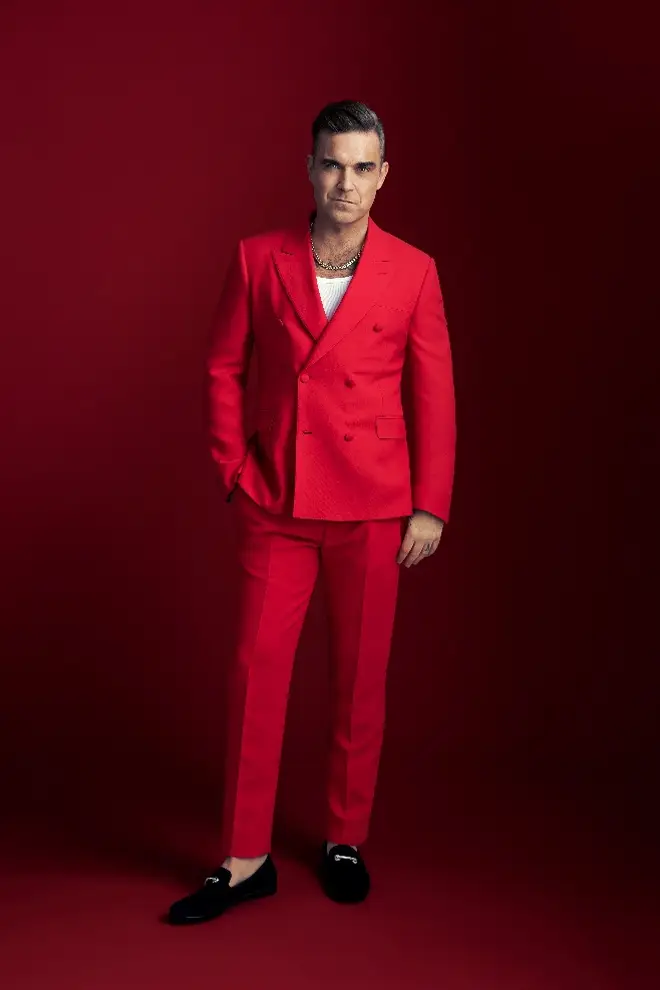 "All the girls came out to go round like in the big thing and every f*****g one of them fell over and they couldn't skate. Talk about murder on the dance floor.
"Honestly I think the art of any great track or piece of work is to make it timeless, and I think with Robbie he's just so timeless. Even when you listen to 'Angels' now I think it still works."
He continued to Metro: "'Let Me Entertain You', I think they work because they're timeless. When I was making the video I was trying to cut the video like it's a suit, I think I'm a tailor. So I was trying to cut my suit to make it work to the video. Rob's the king of entertainment. Whatever you do wherever you are in the world whatever you're doing, he'll always entertain."