Martin and Gary Kemp will only do a Spandau Ballet reunion with Tony Hadley on board
30 June 2020, 12:49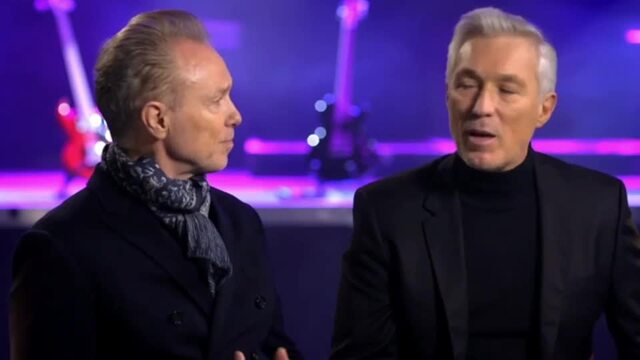 The Kemps: All True trailer
Martin Kemp and brother Gary Kemp have spoken about the chances of a Spandau Ballet reunion, but it still seems unlikely without singer Tony Hadley.
Following Tony Hadley's departure from Spandau Ballet in 2017, the band briefly carried on with a new frontman, but in recent times have spoken of their hopes for Tony to make a comeback.
However, when Smooth's Jenni Falconer caught up with Tony for our Virtual Coffee Break interview, the singer made it clear that he has no plans to return to the band.
Tony told us: "You know what? I think the whole thing is really sad. I've never said it publicly, and I probably never will say exactly why I left.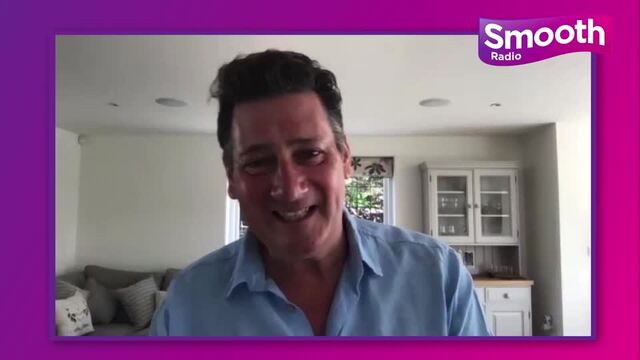 Tony Hadley quashes Spandau Ballet reunion rumours
"It just got to the point where I couldn't do it anymore – you know, for whatever reason. It just all went too far.
"As I've said, I didn't resign from a band like Spandau Ballet— because we had two tours together. I thought we were getting on alright, actually. You don't resign because someone puts sugar in your tea or something, you know, or gave you a goat's cheese pastry or something! I hate goat's cheese."
Martin himself later caught up with Jenni, adding that he'd love for Tony to make a return, saying: "I'm always up for it. It's a really weird thing. Sometimes— it's about ego a lot of the time. You know, it's people getting over arguments.
"I would do it tomorrow, because I know how many people want to see it out there. And that gives me a buzz. But trying to get everyone to do it tomorrow is difficult.
Martin Kemp responds to Tony Hadley about Spandau Ballet reunion chances
"But the way things are at the moment – Spandau, you know, we're very volatile. We're best friends when we're together, and we're not when we're apart. Trying to get us together is so difficult. Too many things have happened, and too many things have been said over the years that makes it so difficult nowadays."
Now, Martin and Gary are back for an upcoming mockumentary about their lives, titled The Kemps: All True. Filmed like a spoof of the Bros film After the Screaming Stops, the TV special sees them lampoon themselves and their careers.
When asked by Radio Times about the latest Spandau plans, Martin said: "When Spandau were at the peak, there was a lot of pressure on us as brothers that kind of saved the band for years.
"If there was ever a moment where the band might explode, it was left to me and Gary to go off and have the biggest argument – I remember having proper fist fights with him in the 80s – and that got rid of the tension.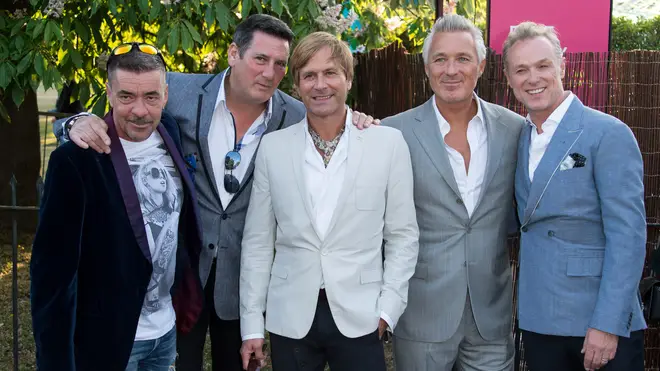 "The next day it would be forgotten about. It wasn't like Oasis! We were the pressure release valve."
Gary said: "Will the Spands ride again? If everyone decided to do it, I'd do it. I'm not trying to stop anyone."
He added that he wasn't a big fan of performing with replacement singer Ross William Wild, saying: "We tried to do it with a different singer a year ago – I didn't enjoy it, I don't think it works for us all. It's got to be with Tony singing or not at all.
"Really, like it always has been, the ball's in Tony's court. And every bloke in that band knows it's a great laugh. It's just that some people take it more seriously than others."
Meanwhile, Ross William Wild has spoken of how he struggled since Spandau Ballet sacked him as their frontman live on TV.