Great British Bake Off's Dan Beasley-Harling: His husband, children, age, job and more facts
2 October 2018, 20:04 | Updated: 2 October 2018, 20:42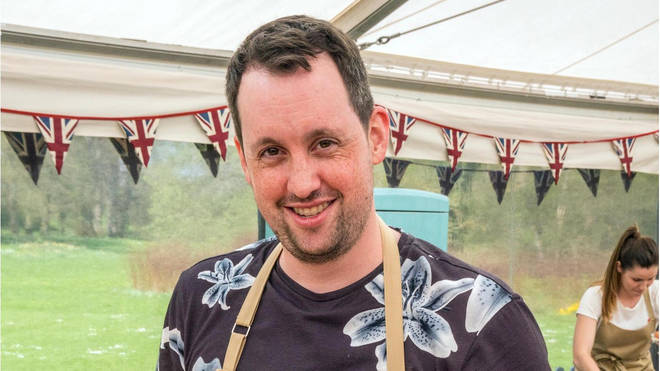 Who is Bake Off 2018 contestant Dan? His background and career revealed as he continues his baking journey.
The talented baker has become one of the favourites for this year's Bake Off crown, and here are all the big facts:
What is Dan Beasley-Harling's age and job?

Dan is a 36-year-old full-time dad, and he currently lives in London.

On his food blog, Dan says he is completely self-taught in the kitchen: "I can think of no better way to relax and enjoy myself than spending an afternoon in my kitchen, creating something delicious and beautiful to share with my family."

Who is Dan's husband and how many children does he have?

Dan lives with his husband and their two children, Barnaby and Constance.

"I have been at home looking after the kids for the last 6 years, so it was a chance to do something for myself," he said of singing up for Bake Off.

Dan revealed on the show that he first met his youngest child in Palm Springs, California, where the surrogate mother is based.

"Me and my husband had our kids with the help of a surrogate in California so we stayed in Palm Springs for a month just getting to know our kids and it was amazing," he said.

Is Dan on Instagram?

He is indeed, you can follow him over @danbeasleyharling.
Meet the 2018 Bake Off stars:
- Rahul
- Manon
- Jon
- Dan
- Briony
- Kim-Joy
- Ruby