Great British Bake Off's Rahul Mandal: His age, job, family and more facts
23 October 2018, 14:48 | Updated: 23 October 2018, 14:51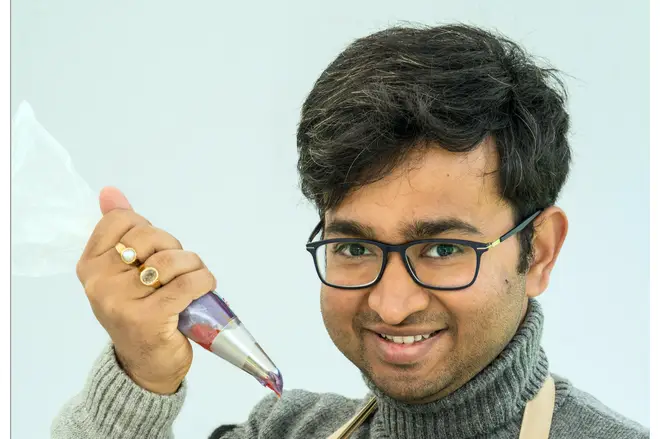 Rahul Mandal has become arguably the breakout star of The Great British Bake Off this year.
The shy but talented baker has won fans over with his constant apologies and quirky attitude. And he's pretty darn good at baking too.
Here's your handy guide to the potential winner of The Great British Bake Off 2018.
Who is Rahul Mandal and how old is he?

Rahul is 30 years-old, and lives in Rotherham. He moved to the UK from Kolkata aged 23.

Rahul moved to England in 2010 for university. He studied his PhD in optical metrology at Loughborough University.

He is now a research associate at the University of Sheffield's Nuclear Advanced Manufacturing Research Centre, and he specialises in light-based measurement of engineered components. As you do.

How did Rahul get into baking?

Rahul didn't start baking until he moved to England.

"Even five years ago I really had no idea about The Great British Bake Off," he said.

But after one of his colleagues realised he loved baking, he encouraged him to apply.

"He kept sending me the application link, until I said to him that I have started applying," he said. "Colleagues I knew during my PhD don't have a clue that I can bake. Back in India I didn't bake either.

"All of them and actually myself are surprised that I made it into the tent."

Is Rahul on Instagram?

It appears that Rahul is not on Instagram at the moment, but we wouldn't be surprised if he soon signed up to show off his signature bakes.
Meet the 2018 Bake Off stars:
- Rahul
- Manon
- Jon
- Dan
- Briony
- Kim-Joy
- Ruby