The Story Of… 'Believe' by Cher
12 October 2023, 12:06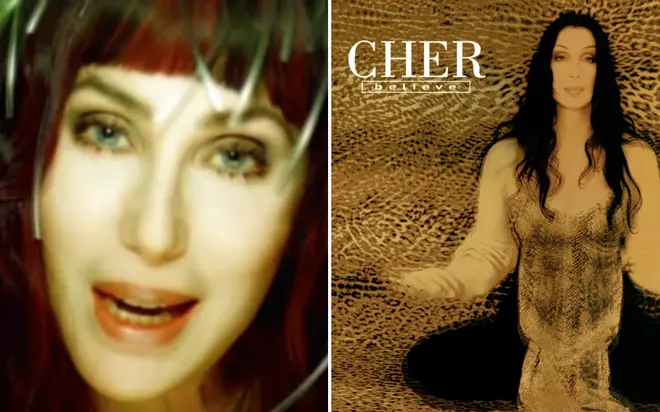 "Do you believe in life after love?"
We all remember the chorus to the iconic Cher hit that re-launched her career with another new generation and established the singer as a living legend.
Despite beginning her career in the 1960s as a folk-pop duo with Sonny Bono, Cher transformed herself with each passing decade, and now entered her unexpected but beloved club banger era.
An empowering anthem for anybody who's had to move on after a doomed relationship, 'Believe' also served as a watershed moment for women in pop music.
At the age of 52, Cher was back dominating the mainstream charts with this wildly successful single, dishing out a big middle-finger to misogyny and ageism at the same time.
"I don't need you anymore" she sings in the bridge, which is as much of a "see ya" moment to former partners as it is to the numerous doubters Cher had that she could remain a best-selling pop star into her fifties.
But who wrote 'Believe'? How did she come across the song's signature auto-tune effect, and how did it impact the wider music industry? Has anyone else covered it?
Here's all you need to know about Cher's iconic global smash hit 'Believe':
Who wrote 'Believe'?
Cher - Believe [Official Music Video]
Like most major radio-ready pop chart hits of the time, 'Believe' was in fact written by a hive-mind of six collaborating songwriters and three producers.
Whilst songs are sometimes written in short bursts of divine inspiration, this was the polar opposite - it took a total of six years to come together.
Beginning its journey as a demo amongst four writers working for Cher's record label, Warner Bros, 'Believe' was shopped about before eventually reaching Nick Van Eede and Kevin MacMichael of 80s rock band Cutting Crew.
In 2008, Van Eede recalled: "Kevin MacMichael and I produced the original demo with Mark Scott and Brian Higgins in 1992 I think. That shows how long the song sat around."
"We tweaked the melody and chords in the famous chorus... listen to the first two chords to 'I've Been in Love Before' and the first two chords to 'Believe' and you'll hear the similarity. We got paid a bottle of whisky between us for the session!"
'Believe' then made its way to small London studio Metro Productions, who transformed the song into a dance floor-filler, though they had to re-produce it without wanting to alienate Cher's core fanbase.
How did the song make its way to Cher?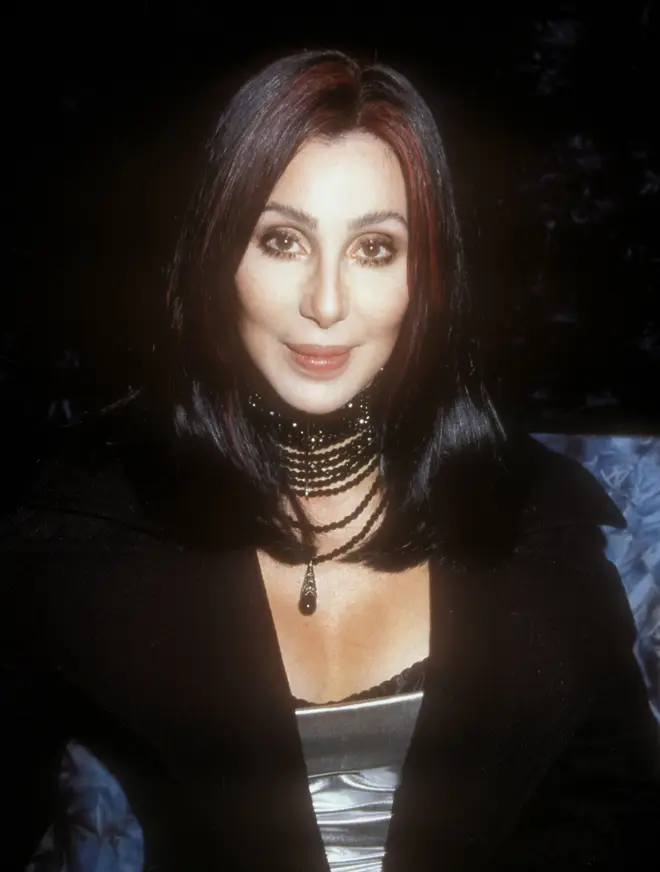 As a demo, the song was passed on to many of the major female pop stars of the time, though each one refused.
It landed in Cher's lap, and she was keen to pursue a new direction after the critical and commercial failure of her 1995 album, It's a Man's World.
Warner Music UK's then-president Rob Dickins encouraged Cher after the recent success of Madonna's dance-pop hit 'Ray Of Light' and took the song from the original writer who had "done no justice to [his] own song," before dishing it out to Metro Productions.
Producers Mark Taylor and Brian Rawling then, by a stroke of genius, established the song's signature effect.
How did the iconic auto-tune effect come about?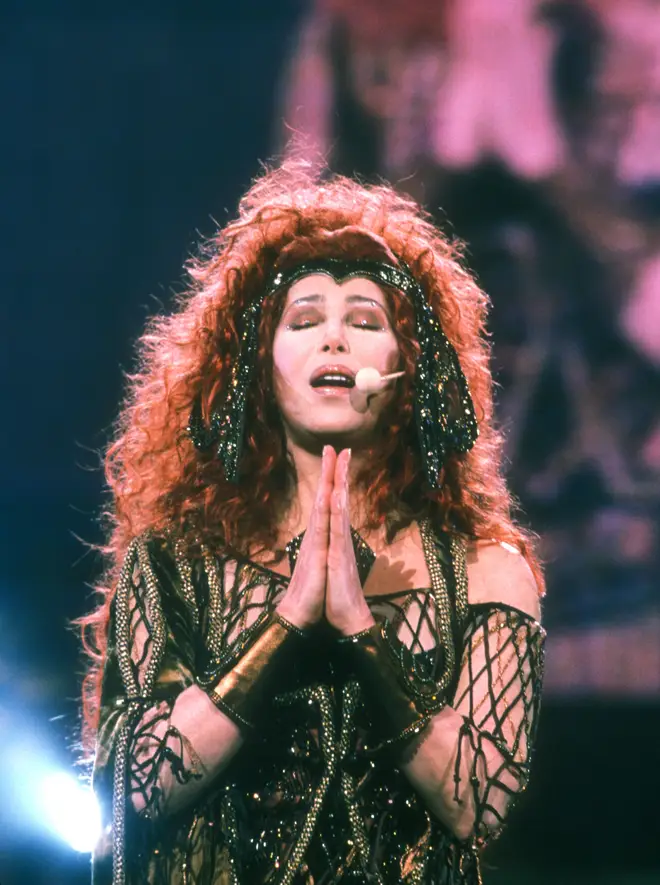 The song's big breakthrough in terms of production was the distinctive vocal effect, which has since become iconic.
In an inspired mistake, producers Taylor and Rawling introduced Auto-Tune to Cher's voice, but only mustered the courage to show Cher the result after several beers.
Cher notoriously takes no bullshit, so they were understandably apprehensive, though after hearing the effect was immediately convinced that it would become the song's signature sound.
She even reportedly told the pair "don't let anyone touch this track, or I'm going to rip your throat out," when the label attempted to tone down the extreme Auto-Tune effect.
What impact did 'Believe' have on the music industry?
Cher - Believe (Live from the American Music Awards)
Auto-Tune was a brand new sparkly toy for music producers and industry insiders after it first came to fruition in 1997.
No longer did marketable pop music talent actually have to possess a natural ability to sing, as their voices could be pitch-corrected in the studio.
In many ways, it was the music industry's secret shame, wanting to keep any information about its existence confidential to save them the embarrassment.
But 'Believe' pulled the curtain back on this industry-wide secret, as the general public was still under the impression what voices they were listening to were because of sheer talent alone.
At first, Cher's team fought the case that it was a vocoder used to distort her voice, an instrument that synthesises the voice which has been in circulation since the 1970s.
By then it was too late, the cat was out of the bag, and Auto-Tune has become commonplace amongst musicians, either major pop icons or budding bedroom artists.
Known as "the Cher effect", even Kanye West thanked the icon, with Auto-Tune infiltrating the best part of mainstream chart pop hits whether or not you'd even notice.
Was 'Believe' a hit when it was first released?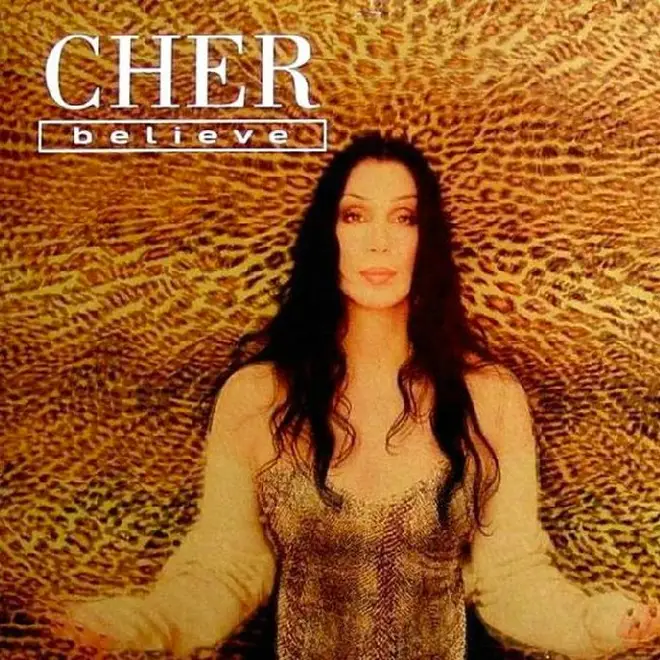 In short. Yes. Absolutely. It was an emphatic hit for Cher, who had reinvented herself once again whilst confirming her rightful place in the pantheon of pop legends.
Released on 19th October 2023 from the album of the same name, 'Believe' was a huge success in the UK before it was even released in the US, becoming the biggest UK hit by a solo female artist and spending seven weeks in total at the top of the UK charts.
It took a little longer to rise to the top in the US, but was a number-one hit all the same - 'Believe' was the biggest-selling single of 1998 in the UK, and in the US it was the biggest-selling single of 1999.
Cher's last number one was 'Dark Lady' in 1974, so when 'Believe' hit number one in the US, it marked the longest period between chart-toppers for any artist.
At twenty-five years between her number one hits, she broke a record previously held by The Beach Boys who went twenty-two years between 'Good Vibrations' and 'Kokomo').
'Believe' helped Cher break another record, for being the oldest female to have a chart-topping song in both the UK and the US, which has since been broken by Kate Bush in June 2022 for 'Running Up That Hill'.
Selling 11 million copies in total, 'Believe' is Cher's biggest-ever single, transforming her into a legendary star and beloved gay icon all the while.
She was back at the very top - in the same year, she performed the 'Star Spangled Banner' at the Super Bowl, got a certified gold greatest hits record, and sold out every single US date of The Do You Believe? Tour.
Has anyone covered 'Believe'?
Adam Lambert - Performing "Believe" by Cher - 41st Annual Kennedy Center Honors
Because of its dance-pop, club banger status and affiliation to the LGBTQ+ community, 'Believe' has been covered by several artists since its 1998 release.
The likes of disco queen Jessie Ware, alternative singer-songwriter Lucy Dacus, and avant-pop star Okay Kaya have given the floor-filler indie credentials in recent years.
But Cher's favourite cover version was sung right in front of her, by none other than Queen singer and American Idol star Adam Lambert.
In 2018, Cher received Kennedy Center Honors, and Lambert performed 'Believe' with Cher in the crowd, which brought her to tears.
After explaining the importance of 'Believe' to him as a teenage figuring out his place in the world as a gay person, Lambert was shocked to hear that he made the Goddess of Pop cry. With tears of joy obviously.
"I didn't realise she was crying because I couldn't quite see that far back in the audience," he admitted. "But when I saw the footage afterwards, I was like, 'Wow, that's pretty special.'"