Roxy Music and Bryan Ferry's 10 greatest songs ever, ranked
24 April 2019, 18:07 | Updated: 14 August 2023, 16:23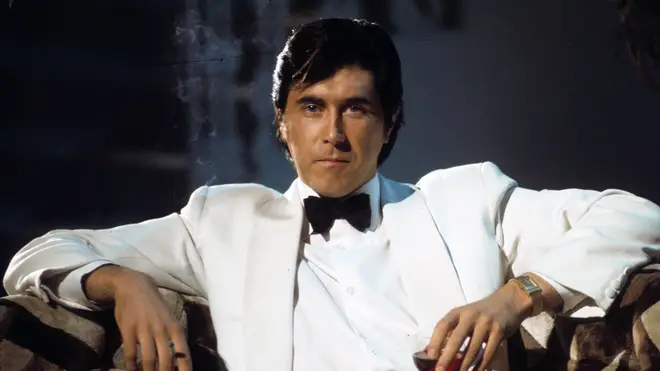 Roxy Music are one of the most fascinating bands of all time, thanks to their genre shifts and super-smooth frontman Bryan Ferry.
The band reunited for a special performance at the 2019 Rock and Roll Hall of Fame, where they performed a medley of some of their greatest ever songs.
We've now ranked our very favourite songs of theirs, in case you need a perfect introduction to Roxy:
'I Put a Spell on You'

Bryan Ferry - I Put A Spell On You [Official]

Bryan Ferry covered this enduring Screamin' Jay Hawkins classic for his 1993 album Taxi, which was largely made out of cover versions.

Bryan's sultry version reached number 18 in the UK chart, and it remains one of the greatest adaptations of a haunting song.

'Let's Stick Together'

Bryan Ferry - Let's Stick Together

Originally by Wilbert Harrison and made famous by Canned Heat, Bryan Ferry recorded his own rock version in 1976.

He later released a remixed version in 1988, which gave him another UK top 20 hit.

'Virginia Plain'

Roxy Music - Virginia Plain - Top Of The Pops - 24th August 1972

If you're wanting full-on glam rock Roxy Music, this is the go-to track.

Roxy's debut single in 1972, former art student Bryan took the song's title from one of his own paintings, featuring an image of cigarette packaging, as 'Virginia Plain' is a variety of cigarette tobacco.

He later said: "It was a watercolour or a painting on paper. It was just like a surreal drawing of a giant cigarette packet, with a pin-up girl on it. I liked that phrase Virginia Plain…so it later became the title of the first single I put out with Roxy Music – with a slightly imponderable lyric."

'Angel Eyes'

From their Manifesto album in 1979, this gave Roxy a number four hit, and was also the first time they recorded a music video for a track.

The single version was actually a re-recorded disco-tinged edit of the album track, which has a more rock sound.

Not to be confused with ABBA's 'Angeleyes', which was coincidentally a hit in the same year.

'Love is the Drug'

Roxy Music - Love Is The Drug

Taken from Roxy's fifth album Siren in 1975, this was a number two hit in the UK and one of their most famous.

The song started as an Andy Mackay instrumental track, but then got lyrics from Bryan Ferry, who said the song came to him while he walking and kicking leaves in London's Hyde Park.

It later spawned cover versions by the likes of Grace Jones and Kylie Minogue.

'Jealous Guy'

John Lennon first recorded this reflective song for his iconic Imagine album in 1971.

Following Lennon's death in 1980, Roxy Music added their own version to their live set while touring in Germany, which they recorded and released in February 1981.

The single was soon released, and gave them their only UK number one hit.

'Slave to Love'

Bryan Ferry - Slave To Love [Official]

Easily Bryan Ferry's greatest solo track, this was recorded for his 1985 album Boys and Girls.

The album featured many brilliant guitarists, including Dire Straits' Mark Knopfler, Pink Floyd's David Gilmour, Chic's Nile Rodgers and Bryan Adams' guitarist Keith Scott.

'Avalon'

This was the title track to Roxy Music's seminal Avalon album in 1982.

The song's famous backing vocals were performed by Haitian singer Yanick Etienne, who Bryan Ferry discovered after hearing her in the adjacent studio, and invited her in.

'More Than This'

Roxy Music - More Than This

Also from Avalon, this song was Roxy Music's final UK top 10 hit, reaching number six in 1982.

Bryan Ferry later said he began writing songs for Avalon while on the western coast of Ireland, which he believes led to the melancholic sound of the album.

Bill Murray famous sings a karaoke version of the song in the movie Lost in Translation.

'Dance Away'

Another number two hit for Roxy, it was also one of the top 10 best-selling songs in the UK in 1979.

Originally written by Bryan Ferry for his 1977 solo album In Your Mind, it didn't make the final cut. It was then planned for his 1978 album The Bride Stripped Bare, but was eventually held for Roxy Music's Manifesto.