Sainsbury's Christmas advert features Rick Astley and a cheesy surprise
7 November 2023, 13:12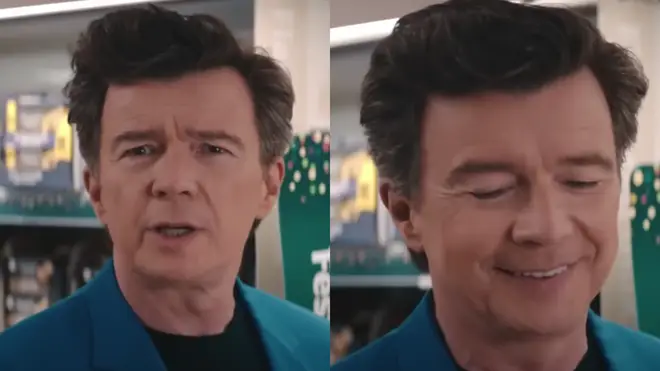 Sainsbury's has released its 2023 Christmas advert, which features 80s pop icon Rick Astley and a cheeky nod to his hit song 'Never Gonna Give You Up'.
The one-minute TV advert is set in a Sainsbury's store, where a young girl asks on the tannoy, "Hey Sainsbury's, what does Santa eat for his Christmas dinner?".
The question sparks a series of suggestions from the store's colleagues, who showcase the supermarket's festive range of dishes, showstoppers and treats. Some of the products include the Taste the Difference 'charcuter-tree' sharing platter, the buttermilk turkey crown and the 'No Beef' Wellington.
The ad also features a cameo by Rick Astley, who pops up in the cheese aisle and offers his own recommendation, "How about some cheese?".
However, he is quickly rebuked by two colleagues, who say, "C'mon Rick, cheese before pudding, you know the rules" and "And so do I", referencing the lyrics of his famous song.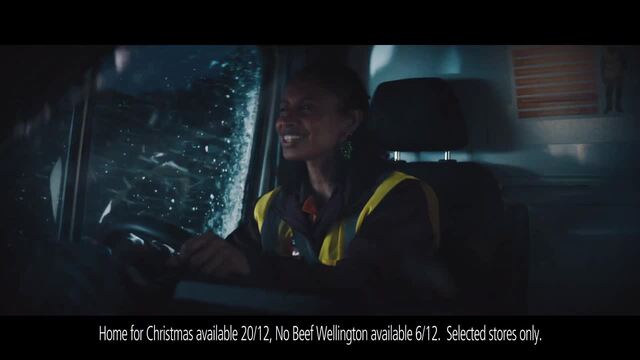 Sainsbury's launches Christmas advert with Rick Astley
Astley laughs along with the joke, as the ad cuts to a bird's-eye view of Santa's Christmas feast, which includes all the suggestions from the Sainsbury's staff.
The ad ends with the supermarket's new brand promise, "Good Food for All of Us", which aims to highlight how Sainsbury's can provide a wide choice of food for every occasion and budget.
The ad also marks the first time that Sainsbury's has used its actual employees to play colleagues in its advert, in a bid to emphasize the role its 152,000 colleagues play at Christmas and all year round.
Astley said: "For me, food plays such an important part during the holidays and we're always looking to bring something exciting to the Christmas dinner table whether that's a new starter or a surprise showstopping dessert.
"It was a real honour and so much fun to join the Sainsbury's store team on the shoot - even if they did pull me up on my cheeseboard before dessert suggestion."
Sainsbury's head of campaigns, Emma Bisley, added: "We wanted to create an advert that champions our colleagues all over the country, as well as highlighting the innovation of this year's Taste the Different range. From brand-new festive treats to offers on household Christmas favourites, Sainsbury's has something for everyone's table - whatever the budget or tastebuds."
Other Christmas TV adverts released this year so far include Michael Bublé's ASDA campaign, and Elton John celebrating 50 years of 'Step Into Christmas' with Charlotte Tilbury.