Charley Pride is honoured with new statue outside Ryman Auditorium in Nashville
17 April 2023, 13:54 | Updated: 27 July 2023, 14:58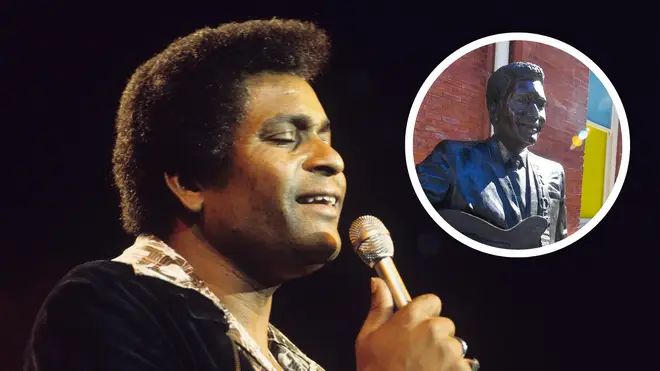 Country star Charley Pride has been memorialised with a new statue at one of country music's most iconic venues.
A statue has been erected in his honour outside the historic Ryman Auditorium in Nashville.
The bronze figure is the latest instalment as part of Ryman's Icon Walk. He joins Loretta Lynn, Bill Monroe and Little Jimmy Dickens, who had previously received the tribute.
The late singer's statue was revealed on Wednesday (April 12). His widow, Rozene Cohran Pride, and son Dion Pride, were in attendance.
The bronze statue shows Pride playing his guitar, which features a strap with his name on it.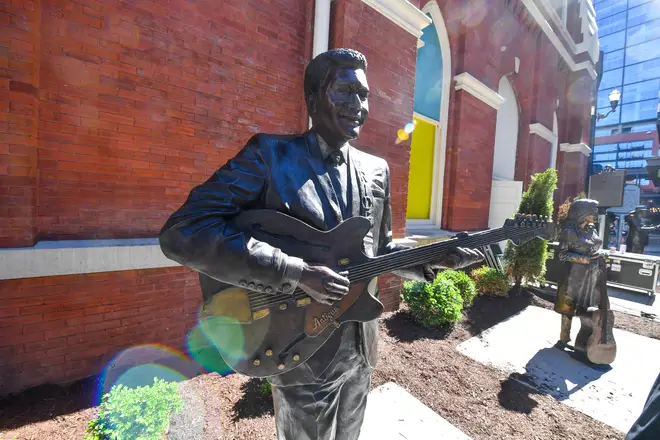 "Charley Pride broke barriers and defied stereotypes, becoming one of the most successful and beloved country music artists of all time," Ryman Hospitality Properties Executive Chairman Colin Reed said at the unveiling.
"The Ryman Icon Walk honours not only his contributions and the groundwork he laid for countless other artists in country music, but also to the Ryman, where he performed many times throughout his career.
"Charley's influence will always be felt throughout the entire Nashville community, and his addition to the Ryman Icon Walk is our way of paying tribute to his incredible talent and enduring legacy."
Born in 1934, Charley Pride achieved success in the 1960s and 1970s, as he became the first black artist to perform on the Grand Ole Opry stage, and win the CMA Entertainer of the Year award.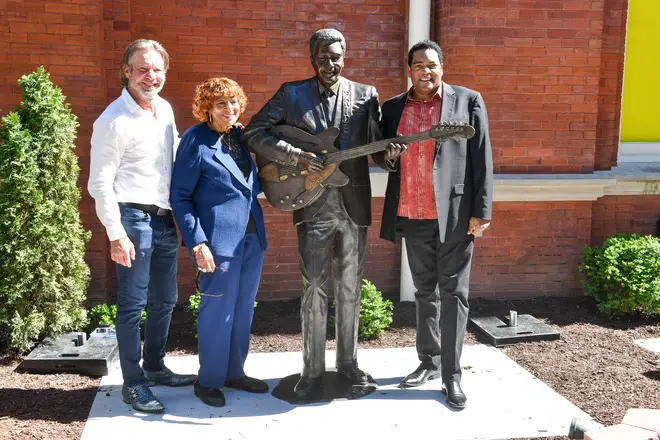 Pride achieved 30 number one country hits, and three Grammy and CMA Awards. The singer died in 2020 due to complications from COVID-19, aged 86.
Dion Pride accepted the award on his behalf, saying: "All his accomplishments are, to me, a byproduct of the sheer love that he had for country music. He loved what he did, and these were the byproducts of that.
"For me, as his son, I'm more impressed with the man. My father was a great man, and all of his values, all of his principles, will live, and they live through me."
Actor Dennis Quaid was also in attendance, as he is currently working on a movie about Charley Pride's life and career.