Chris Stapleton performs incredible and powerful National Anthem at 2023 Super Bowl
13 February 2023, 00:12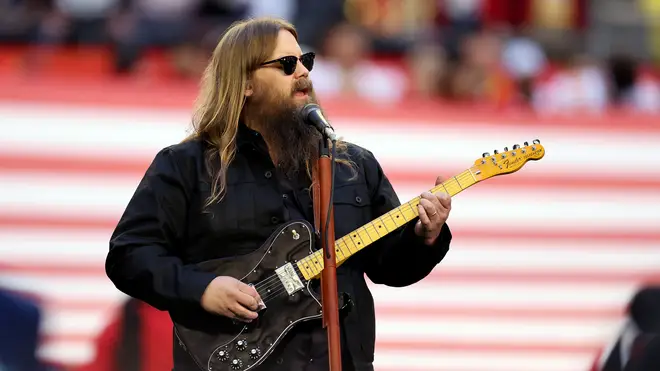 Country star Chris Stapleton performed the National Anthem at 2023's Super Bowl LVII on Sunday (February 12).
The multi-Grammy Award-winner's outstanding and raspy voice was at its best as Chris Stapleton performed the 'Star Spangled Banner' in front of a huge crowd.
Chris wowed fans in the stadium and around the world with his powerful performance, ahead of the Chiefs–Eagles game.
Watch Chris Stapleton's full performance of the National Anthem below:
Chris Stapleton Sings the National Anthem at Super Bowl LVII
Chris Stapleton was the third consecutive country singer to perform the National Anthem at the Super Bowl.
In 2022, country artist Mickey Guyton performed the anthem, while country legend Eric Church sang with soul singer Jazmine Sullivan in 2021.
The 44-year-old is best known for his song 'Tennessee Whiskey', a cover of David Allan Coe's 1981 song.