Brad Pitt and Jennifer Aniston are pictured together holding hands and hugging at SAG Awards
20 January 2020, 09:44 | Updated: 20 January 2020, 11:20
Our showbiz-obsessed '90s selves rejoiced this morning when we first saw photos of Brad Pitt and Jennifer Aniston sharing a sweet moment at the 2020 Screen Actors Guild Awards.
The former couple - who were married from 2000 to 2005 - were pictured together for the first time in many years at the SAG Awards on Sunday night (January 19).
The photos were taken backstage, after Jennifer had accepted her award for outstanding performance by a female actor in a drama series for her role in The Morning Show.
Brad was also hanging around the winners' room after taking the outstanding performance by a male actor in a supporting role for playing Cliff Booth in Once Upon A Time In Hollywood.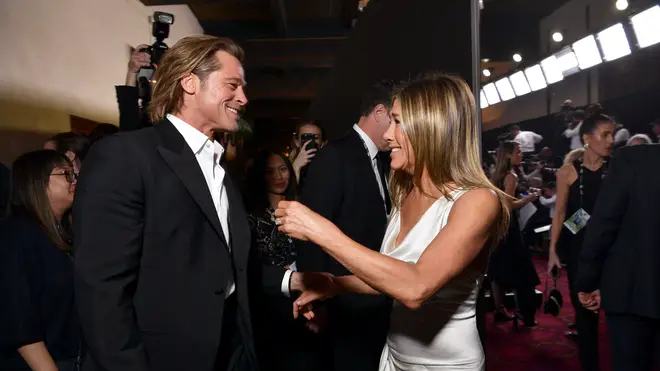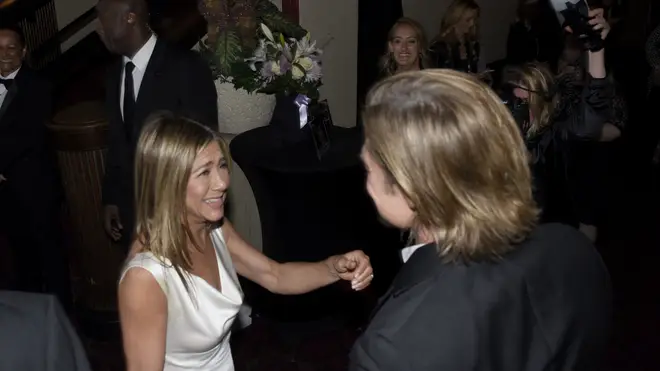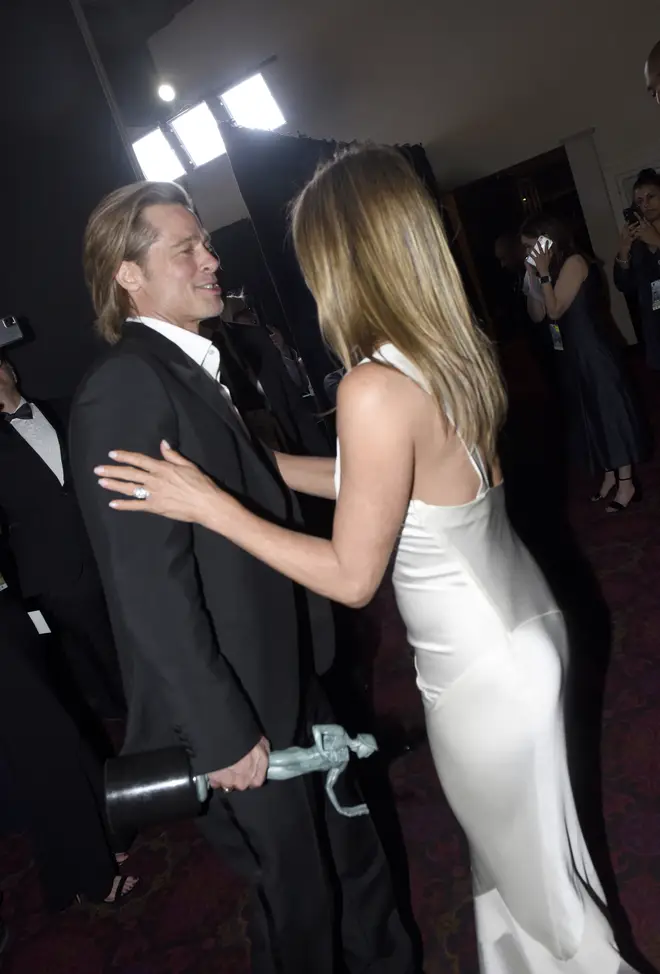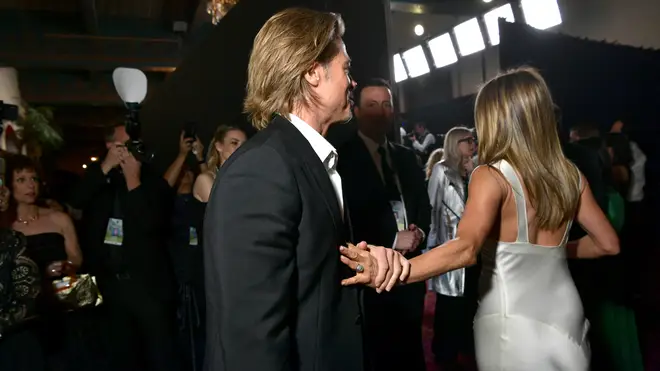 The pair then bumped into each other, and seemed excited to see each other before briefly having a chat and a hug.
56-year-old Brad was also seen beaming as he watched Jennifer's acceptance speech backstage.
Earlier in the evening, Jennifer was seen supporting her ex-husband, as he gave a funny speech in which he joked about being single at the event.
Brad and Jennifer were arguably Hollywood's most high-profile couple in the early 2000s, but their romance came to an end after Brad started a relationship with his Mr & Mrs Smith co-star Angelina Jolie.
The actor and Angelina, who have six children together, split in 2016 after 11 years as a couple. Jennifer was married to actor Justin Theroux, but they split in 2017.
Brad and Jennifer have grown closer in recent years, and he also attended her 50th birthday party last year. Could we be in for a surprise re-coupling?