Rachel Riley's boyfriend spells out a VERY rude word on Countdown
25 April 2018, 16:16 | Updated: 25 April 2018, 16:18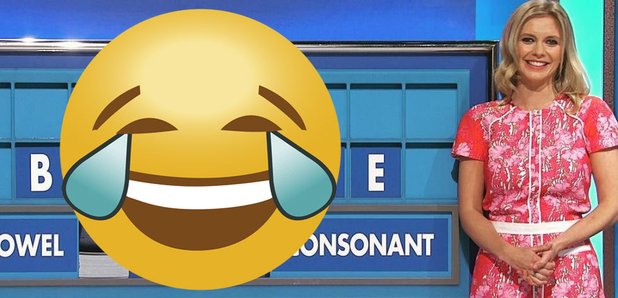 Oh dear...
Let us say this now: this article contains a very naughty word!
Countdown has been forced to air rude words on various occasions in the past, and this time it's all Rachel Riley's boyfriend Pasha Kovalev's fault.
The Strictly dancer was appearing on Dictionary Corner, and revealed his seven-letter word: 'BUMHOLE'.
Rachel tweeted about the funny incident later on, saying: "Can't take @PashaKovalev anywhere... This was supposed to be the clean version of the show!
"When your boyfriend spots an opening to play a cheeky seven... I may have been laughing too much for the board shot to make the edit..."
After Pasha suggested the word, the studio audience laughed (of course). Host Nick said: "'Bumhole' is in the dictionary, sure."
Susie Dent added: "Yes, but the only thing I would say, having looked it up in the big Oxford English Dictionary, is it's been in the dictionary since 1611, or at least it's been recorded since 1611."
"Well, they've been around a long time," Nick joked.
Tee-hee-hee.