Dawn French facts: Actor's age, husband, children and comedy career revealed
13 October 2023, 16:19 | Updated: 24 November 2023, 15:43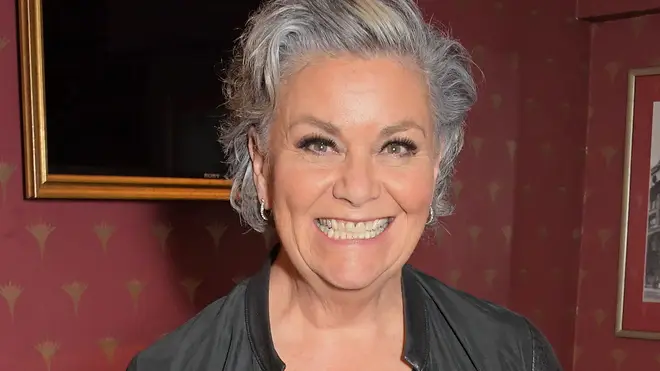 Dawn French is one of the most celebrated and versatile British artists, who has made her mark as an actress, comedian, presenter, and writer.
She rose to fame with her comedy partner Jennifer Saunders, creating and starring in the iconic sketch show French and Saunders, which ran for six series and won numerous awards.
Dawn French also charmed audiences with her portrayal of Geraldine Granger, the unconventional vicar of a rural village, in the sitcom The Vicar of Dibley.
Her film career includes roles in The Adventures of Pinocchio, Harry Potter and the Prisoner of Azkaban, Coraline, and Death on the Nile.
How old is Dawn French and where was she born?

Vicar Of Dibley first look as Dawn French returns as Geraldine

Dawn French is 66 years old as of 2023, and was born on October 11, 1957 in Holyhead, Anglesey, Wales.

She has the birth name Dawn Roma French and holds British nationality with a mixed ethnicity.

Her parents were Felicity Roma and Denys Vernon French, who were both English and married in Plymouth in 1953.

Her father was a pilot in the Royal Air Force and her mother was a housewife. She has an older brother named Gary, who was also born in Wales.

How did Dawn French get her start in comedy and when did she meet Jennifer Saunders?

French And Saunders in 2000. Picture: Getty

Dawn French got her start in comedy when she met Jennifer Saunders at the Royal Central School of Speech and Drama in 1978. They began to collaborate on several comedy projects and performed at the London alternative comedy club The Comedy Store.

They also appeared in the TV series The Comic Strip Presents…, which featured other comedians such as Rik Mayall, Adrian Edmondson, and Alexei Sayle.

French and Saunders created and starred in their own sketch show, French and Saunders, which debuted in 1987 and ran for six series and various specials.

They became one of the most successful and influential comedy duos in Britain, winning numerous awards and accolades.

Is Dawn French married and does she have children?

Dawn French and husband Mark Bignell in 2012. Picture: Alamy

Dawn French has been married to partner Mark Bignell, a charity executive, since 2013.

She was previously married to legendary comedian and actor Sir Lenny Henry, for 25 years until they divorced in 2010.

Dawn French has one adopted daughter, Billie, who is now 29 years old. She also has two stepchildren, Lily and Olly, who are 29 and 26 years old respectively as of 2023.

She has said that she loves being a mother and a stepmother, and that she can't wait to have grandchildren.