The Golden Girls: Remembering their final reunions after the show ended in 1992
2 October 2023, 14:44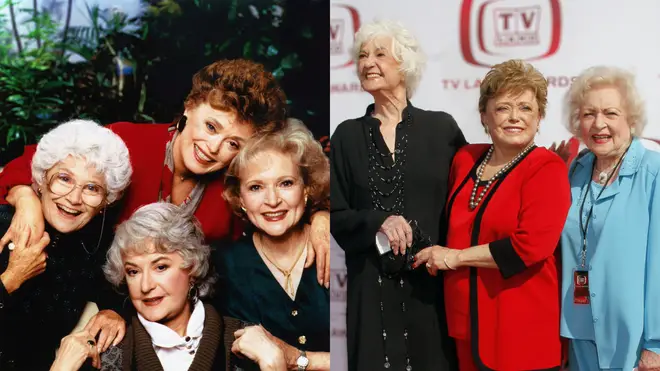 The Golden Girls, the beloved sitcom that followed the lives and friendships of four older women living together in Miami, ended its seven-season run in 1992.
But the show's fans were not ready to say goodbye to the hilarious and heartwarming characters of Dorothy, Rose, Blanche and Sophia.
After seven seasons, the show ended in 1992 after Bea Arthur chose to depart the series. The rest of the cast continued with a spinoff, The Golden Palace (with Arthur returning for two episodes). However, it wasn't as popular and only ran for one season before being axed in 1993.
But what did the Golden Girls do after the show came to an end?
2003: A (sort-of) reunion
In 2003, Lifetime, the network that aired reruns of the show, decided to give them a special treat: a reunion of the original cast members. Though, they didn't appear together at the same time.
Golden Girls - Reunion (complete episode)
The Golden Girls: Their Greatest Moments was a 90-minute special that aired on June 2, 2003. It featured new interviews with Betty White (Rose), Bea Arthur (Dorothy) and Rue McClanahan (Blanche), as well as clips from some of the most memorable episodes of the show. However, Estelle Getty (Sophia) was unable to take part due to ill health.
The special also included tributes from celebrities and fans who expressed their love and admiration for the show and its stars.
The special was a ratings success, attracting 4.4 million viewers and becoming the most-watched program on Lifetime that year.
It was also a nostalgic and emotional experience for both the cast and the viewers, as they reminisced about the fun and funny moments they shared on and off screen.
The cast revealed some behind-the-scenes stories, such as how they got along with each other, how they dealt with difficult situations, and how they felt about their characters and the show's impact.
2008: A farewell to friends
In 2008, Betty White, Rue McClanahan, and Bea Arthur, reunited for a special occasion: the TV Land Awards. The event, held on June 8, 2008, was organized by TV Land to honour outstanding achievements in television.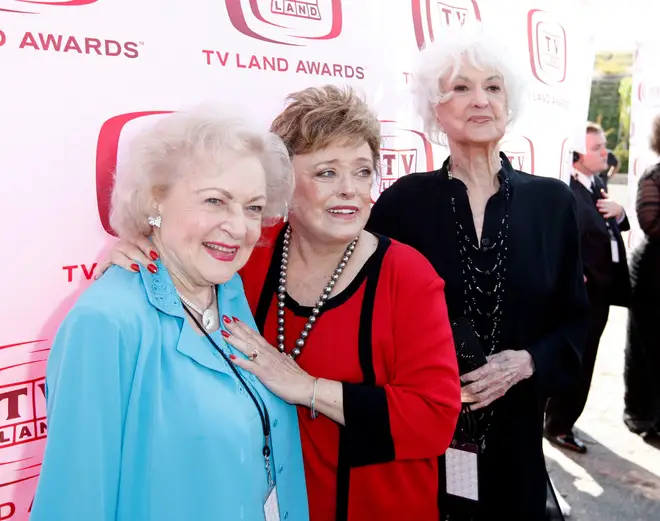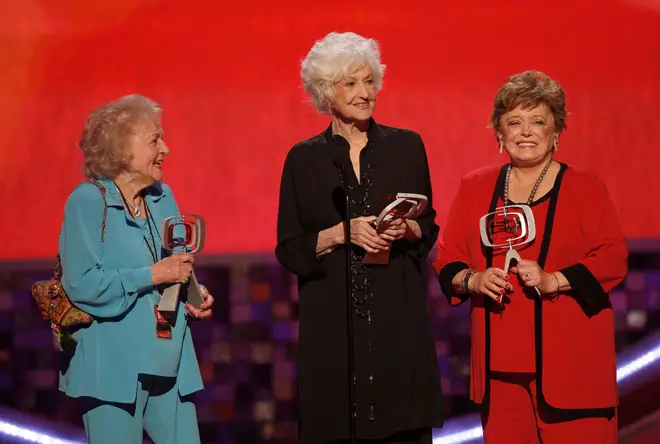 During the ceremony, Betty White, Rue McClanahan, and Bea Arthur, who portrayed Rose, Blanche, and Dorothy respectively on The Golden Girls, came together on stage to accept the Pop Culture Award for the show.
This award recognized the significant impact that The Golden Girls had on popular culture and its enduring legacy in the hearts of fans.
TVLand Awards 2008 - Golden Girls Tribute
Their reunion at the TV Land Awards was a heartwarming moment for fans of the show, providing an opportunity to see these talented actresses together again, reminiscing about their time on the beloved sitcom. The chemistry and camaraderie among the three actresses were evident, showcasing the genuine friendship that had developed over the years.
This would prove to be the final time the three stars reunited together in public.
2008: Estelle Getty's death
Estelle Getty - who was actually younger than Bea Arthur despite playing her elderly mother on the show - died on July 22, 2008, three days shy of her 85th birthday, at her home in Los Angeles, due to Lewy body dementia.
She had reportedly started to show signs of dementia during the filming of the TV series, when she began to struggle to remember her lines, and in later seasons had to rely on cue cards.
Arthur said: "Our mother-daughter relationship was one of the greatest comic duos ever, and I will miss her." McClanahan added: "Estelle always wanted to be an actress and she achieved that goal beyond her dreams. Don't feel sad about her passing, she will always be with us in her crowning achievement, Sophia Petrillo."
2009: Bea Arthur's death
Bea Arthur died of lung cancer at her home in Brentwood, Los Angeles on April 25, 2009, aged 86.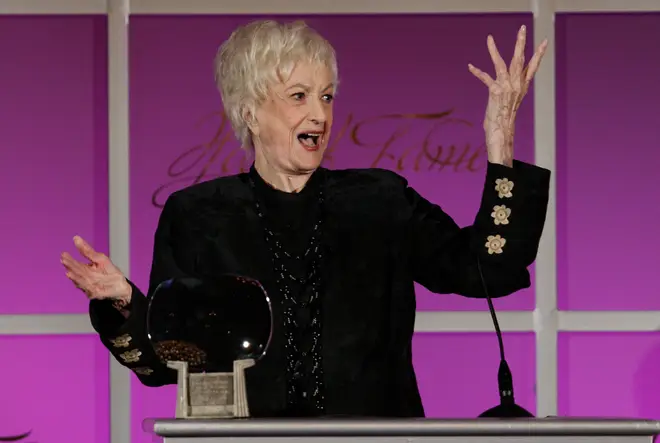 Her surviving co-stars, McClanahan and White, spoke about her death via telephone on an episode of Larry King Live. On the Today Show by phone, McClanahan said she and Arthur got along together "like cream." White said "I knew it would hurt, I just didn't know it would hurt this much."
2010: Rue McClanahan's death
Rue McClanahan died on June 3, 2010, aged 76, after she suffered a brain haemorrhage.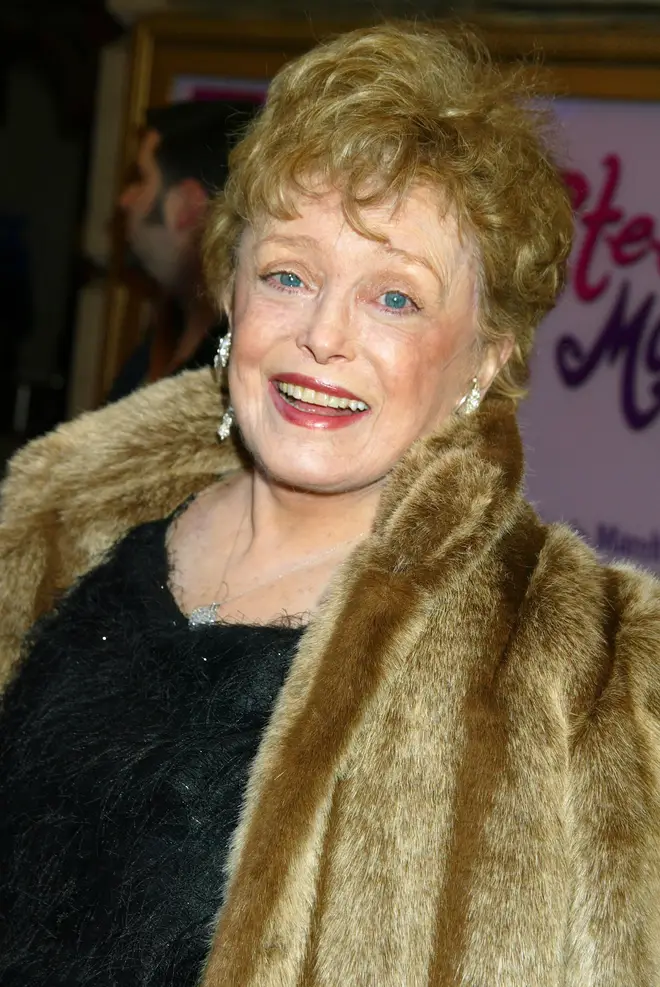 Betty White told Entertainment Tonight that McClanahan was a "close and dear friend."
2021: Betty White's death
Betty White remained the last surviving member of The Golden Girls for 11 years, before she passed away at the age of 99 on December 31, 2021.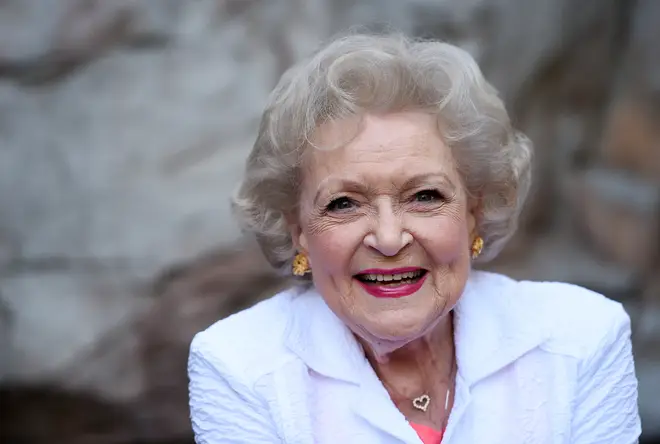 The Golden Girls remains one of the most popular and beloved sitcoms of all time, with a loyal fan base that spans generations and cultures.
The show has been syndicated in over 60 countries, and has inspired spin-offs, remakes, books, merchandise, and even a pop-up restaurant. The show has also been recognized for its groundbreaking portrayal of older women.