Holly Willoughby's replacement on This Morning during I'm a Celebrity is confirmed
16 October 2018, 11:12 | Updated: 16 October 2018, 11:17
Phillip Schofield will be joined by a new guest host for a few weeks this winter.
Holly Willoughby will soon be standing in for Ant McPartlin in the upcoming series of I'm a Celebrity... Get Me Out of Here!, joining regular co-host Declan Donnelly in Australia for several weeks.
Rochelle Humes has now been confirmed as Holly's replacement on This Morning, having previously been a guest host on the show and Lorraine.
She also co-hosts Ninja Warrior UK and previously presenter The Xtra Factor.
"I'll take good care of [Phillip], I promise!" Rochelle said today (October 16). "I'm excited."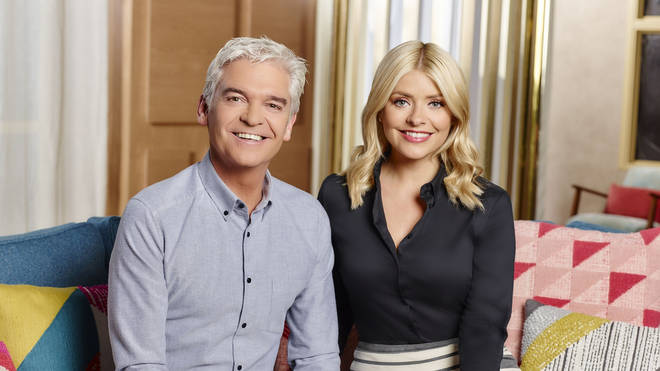 "I'm really looking forward to it, it's going to be fabulous!" said Phil. "We'll have a great time."
Rochelle joked: "I'll make sure I don't do anything naughty and there's something to come back to!"
Phil had one further surprise for Holly before the announcement was over, with the cameras showing the famous wall of This Morning pictures backstage, he said: "You know, television is a cruel and fickle beast."
Then, Holly's picture was shredded. Holly joked: "I've been 'Banksy-d'! Are you kidding me?" Phil added: "But like the Banksy, you're only half gone. Now it's worth a fortune!"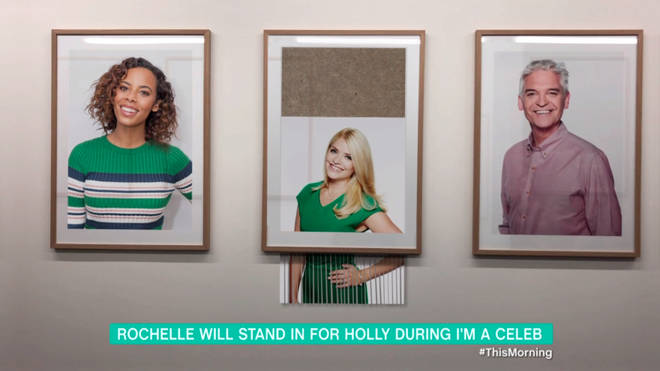 Holly was announced for I'm a Celebrity back in August, after Ant confirmed that he will "continue to take a break from all television presenting roles until 2019".
"I couldn't be more excited to have been asked to stand alongside Dec for the next jungle adventure," Holly said at the time. "I love Ant and want to send him my best wishes and support for a continued recovery.
"These are big shoes, not to fill, but just to keep warm for a little bit.
"Honestly, I'm a huge fan of I'm a Celebrity and actually feel like I've won a competition to go and hang out on my favourite show! When is it a good time to tell Dec I'm scared of everything that moves?!"