Kevin Costner and wife Christine Baumgartner: Why are the estranged married couple divorcing?
18 August 2023, 12:22 | Updated: 20 September 2023, 10:42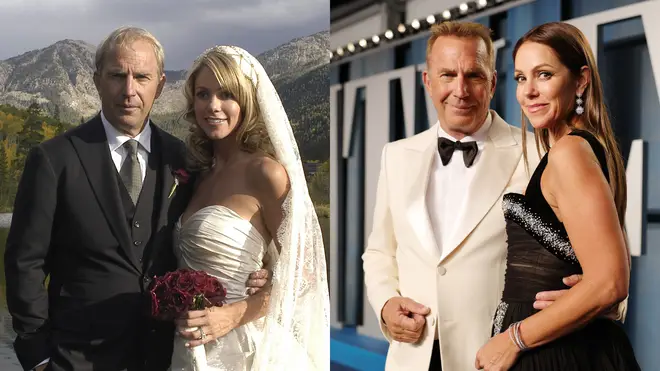 "Gamesmanship of the worst sort".
That's exactly how the marriage and soon-to-be bitter divorce between Hollywood actor Kevin Costner and his wife Christine is being described.
Married for a total of 18 years, Christine Baumgartner filed her papers at the Santa Barbara County courthouse on Monday 1st May 2023.
After nearly two decades of marriage together, Kevin Costner will be having to go through the divorce process for a second time in his life.
Here's all we know about their divorce so far and the "irreconcilable differences" that are tearing the couple apart.
Why is Christine Baumgartner divorcing Kevin Costner?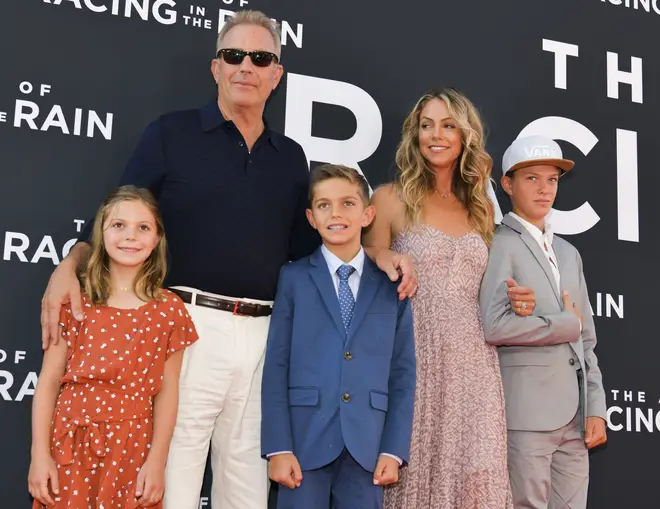 According to reports around the papers being filed to the courts, Kevin Costner's lengthy stays away from the family whilst filming his hit show Yellowstone is one of the primary reasons behind Christine's decision to leave him.
She claims to have given The Bodyguard, JFK and Field Of Dreams actor an ultimatum to quit the Western drama after completing filming for its fifth season, to prioritise his family in Los Angeles.
But after he was toying with the idea of returning for a sixth season, though it's been confirmed that the series will come to and end whilst they create a new spin-off series instead.
Even though Costner didn't return to Yellowstone, he began filming a new western series Horizon: An American Saga which meant his schedule remained jam-packed.
Talking about the level of commitment required, Kevin told Variety magazine: "So, I'll probably shoot for eight months. It's a mountain — a mountain of time."
"I'm as pressed as I've ever been in my life in terms of the responsibilities and the amount of decisions I'm having to make every day, between doing what I'm doing every day for 'Yellowstone' and my own [work]."
"There's a lot of people standing behind me waiting for me to make decisions and things like that."
It was seemingly the final straw for Christine, whose friend told Radar website around the time that "it's really knocked a hole in their family life."
How did Kevin Costner respond to the divorce being made public?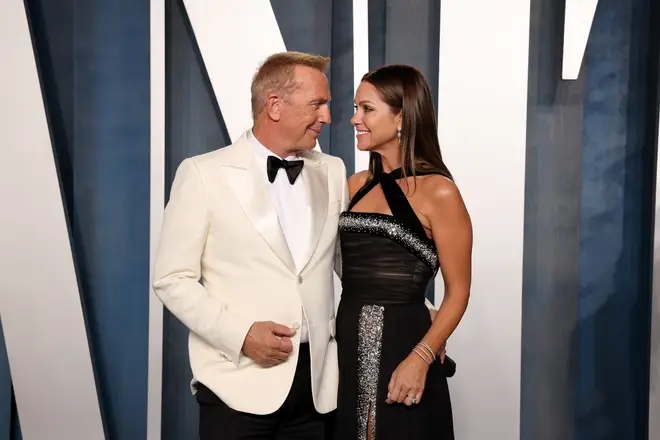 At the time the divorce was publicly announced, a representative for Kevin has said that "circumstances beyond his control" meant he'd be participating in the "dissolution of marriage" with Baumgartner.
The statement continued: "It is with great sadness that circumstances beyond his control have transpired which have resulted in Mr. Costner having to participate in a dissolution of marriage action."
"We ask that his, Christine's and their children's privacy be respected as they navigate this difficult time."
Who is appealing for full custody of their children?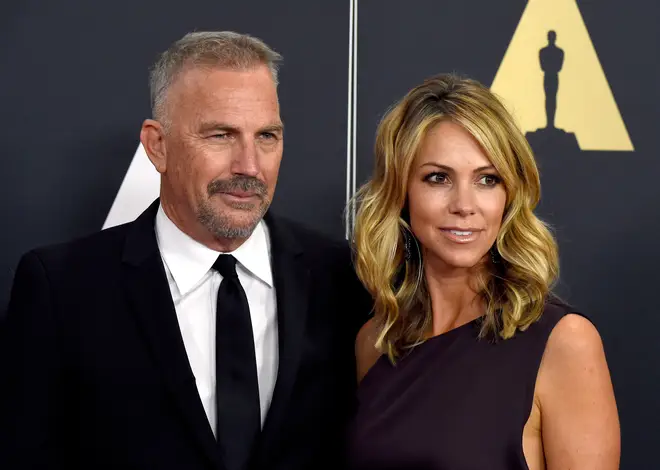 Neither parties are filing for full custody of their three children, Cayden, 16, Hayes, 14, and Grace, 13, but both are filing for joint custody.
People magazine reported that Christine's application for children support requested a total sum of $248,000 (£195,000) from Kevin each month for their three kids.
A judge ordered Kevin Costner to pay Christine $129,000 (£94,120) a month instead.
The filing adds that this sum "is less than the amount needed to maintain the children in their accustomed lifestyle" and also asks that Costner pay all private school tuition fees extracurricular activities/sports and healthcare expenses.
Christine applied for joint custody of the couple's children in her filing, and Kevin's filing in response also made a request for joint custody.
Is the divorce amicable?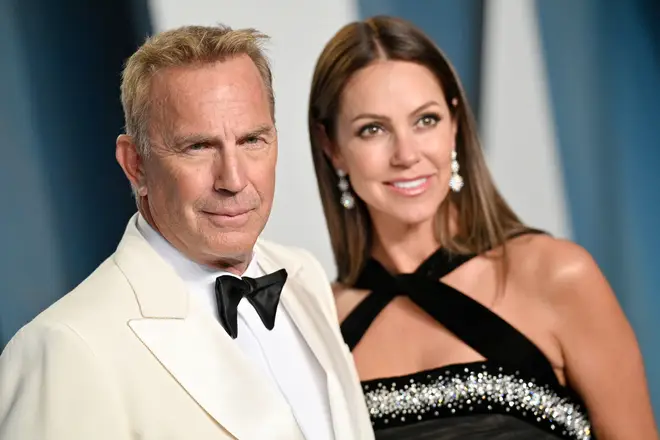 Like most divorces, Kevin Costner and Christine Baumgartner don't seem amicable about their split. At least that's how the media are portraying it at present.
Christine recently claimed she was "pressured" into signing the couple's prenup agreement in 2004 when they initially wed.
But now Kevin's legal team has bit back, slamming Christine's claim that she "didn't fully understand" the terms of the prenup, accusing her of "stalling tactics" and "gamesmanship of the worst sort".
The documents that have been recently revealed show that Christine is making the argument that she "felt pressured to sign the agreement because of the circumstances surrounding its execution."
Kevin's lawyers maintained: "This, after she previously admitted she entered the agreement under her own 'free will'".
"This contradicts the unambiguous language in the PMA," his lawyers continued" wherein Christine represented in all caps that she 'voluntarily' and 'free from duress, fraud or undue influence' entered into the agreement."
Under the terms of Kevin and Christine's prenup, it was agreed that the latter would receive a $1.5 million payout should they divorce, with Kevin's lawyers declaring: "Christine cannot have her cake and eat it too."
It's risky business from Christine's side, as details of the prenup say if she challenges the agreement then she may lose everything she was initially entitled to.
When was their divorce finally settled?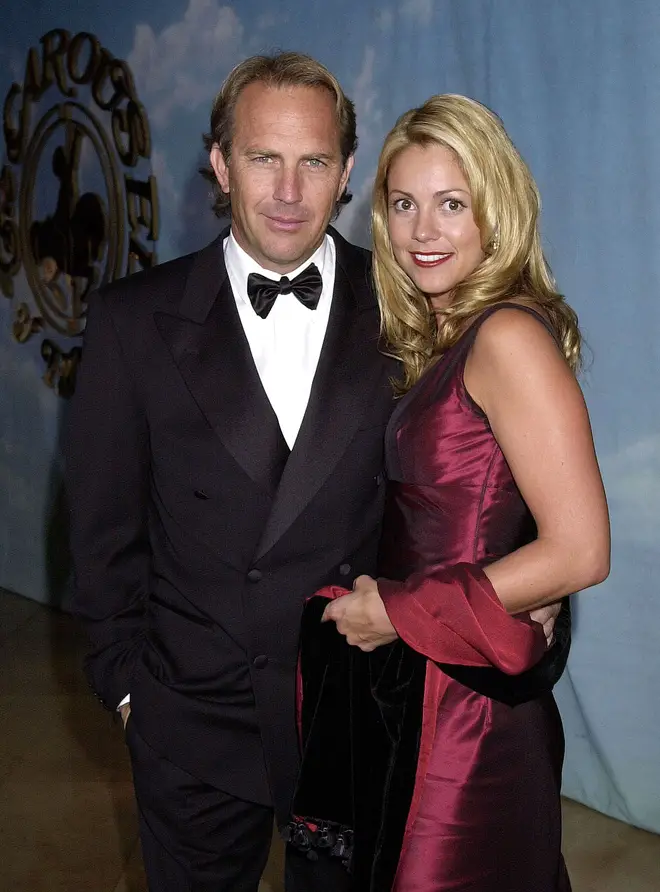 Kevin Costner and Christine Baumgartner's divorce reportedly came to a conclusion on 19th September 2023.
After a messy, drawn-out split, the Hollywood actor and handbag designer called time on their 18-year marriage.
The ex-partners finally agreed on terms, with Costner having to pay Baumgartner a monthly support fee of $63k, after the judge siding with his legal team after a two-day hearing.
Despite having a pre-nup in place, it's been reported that Christine was awarded more than the established terms.
Though if she contested the pre-nup, she would be forced to pay Costner more than $1 million on of his legal fees, which she agreed to.
Before the divorce was finalised, Access Hollywood spoke to Kevin outside of the courthouse, revealing that the situation was "a horrible place to be but this is where we're at."
"It feels so bad, we're talking about somebody I love on the other side. I just can't," Costner added.
The reporter then asked if Kevin still "had love" for Christine, to which he simply replied: "Of course".